Another One of Drake's High School Lyric Notebooks Is Going for $35,000 USD
Once again found inside a dumpster.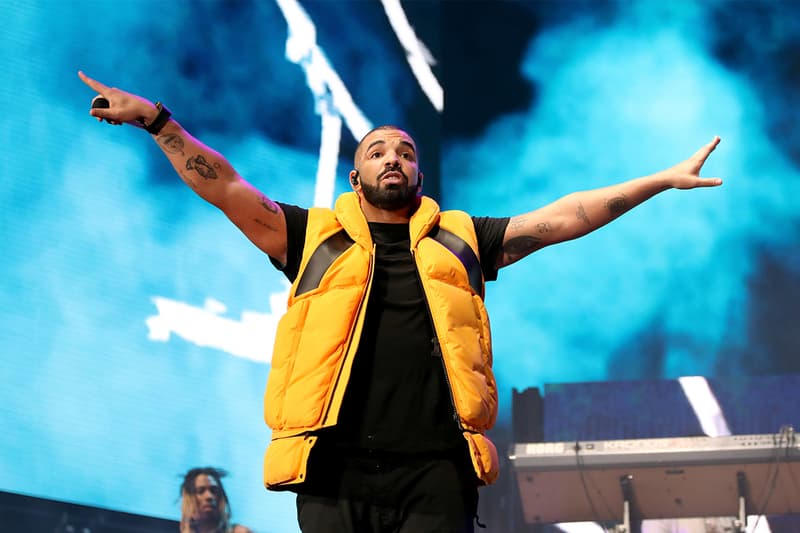 There's already been a few of Drake's old notebooks full of his lyrics that went up on sale on Moments in Time, a memorabilia company that has a lifetime guarantee on the authenticity of its items. Now, yet another one of the artist's notebooks from 2000 — when he was still in high school — has surfaced on the site, and it's selling for $35,000 USD.
As with the previous notebooks, this one was also found in a dumpster near the musician's grandfather's furniture factory. The blue notebook features a silver Lacoste sticker on its front cover, with Drake's name and "young wonder" written on the front in true 6 God fashion. Inside, the book's full of Drake's early teenage lyrical work, including a diss track named "Smell Pussy" that goes "Shlohman's a pussy, Johnny's a snitch/You and Rosenblatt are like Abercrombie and bitch."
Aside from lyrics, the notebook also documents some of Drake's to-buy fashion items and sneakers, including a Lacoste shirt and hat. Some items the singer did manage to buy — Drake boasts about buying a Lacoste jacket for $171 USD.
For those interested in getting their hands on Drake's high school notebook, you can head over to Moments in Time's site for more information.
And elsewhere in the music world, there's an action-packed music video for "Wish Wish".