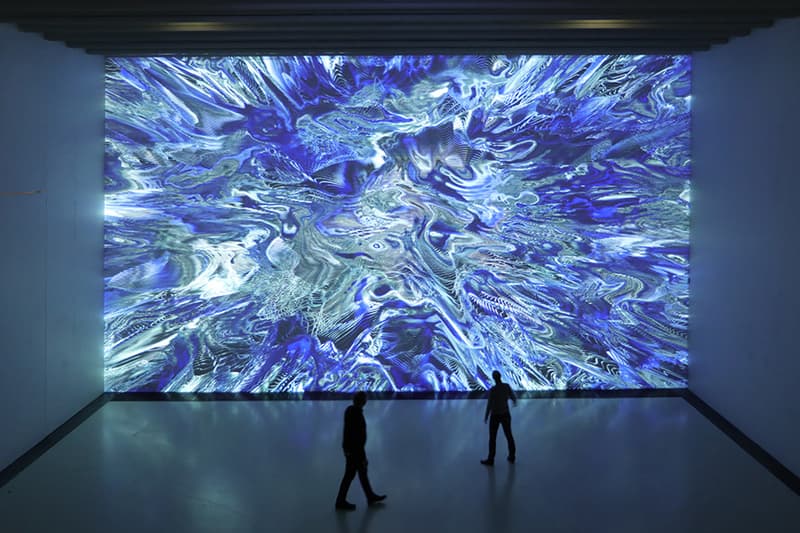 1 of 7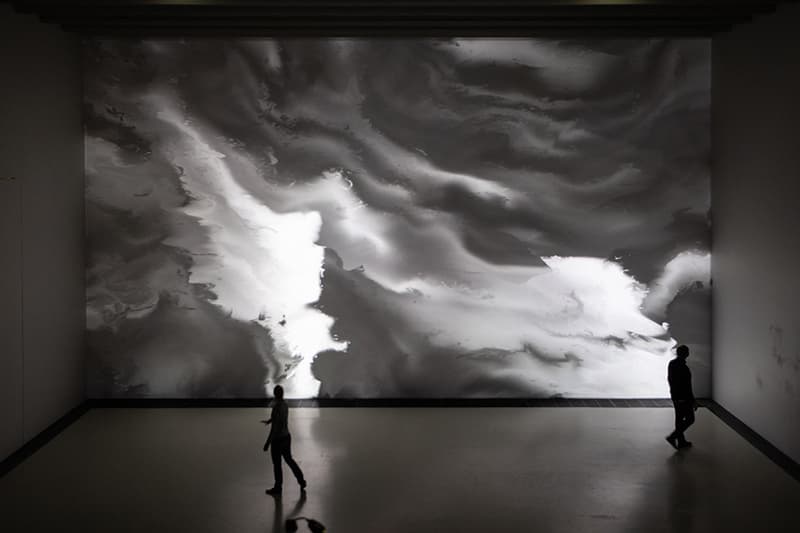 2 of 7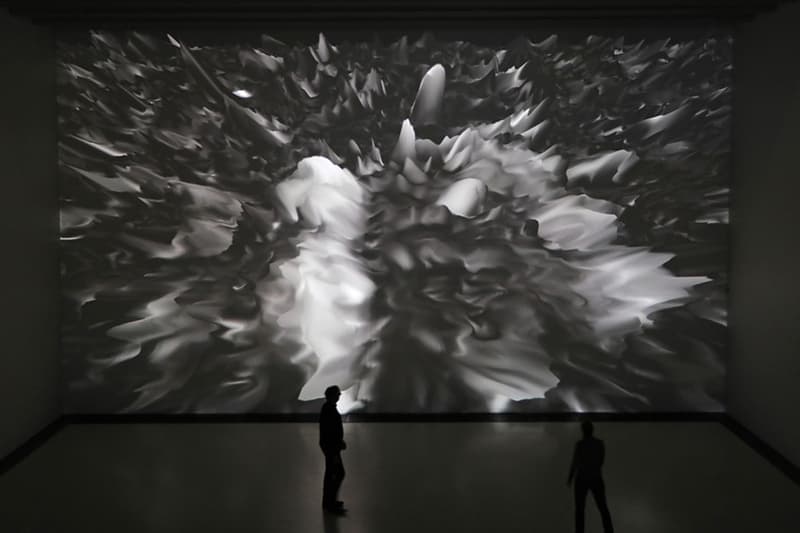 3 of 7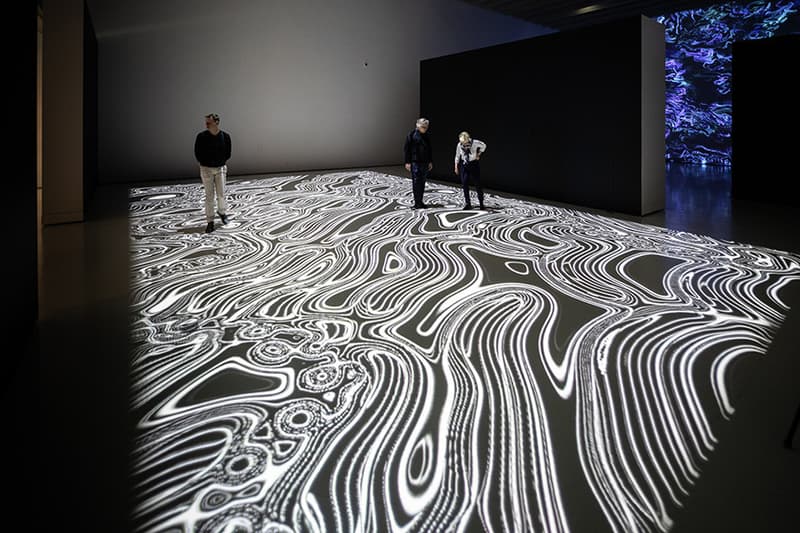 4 of 7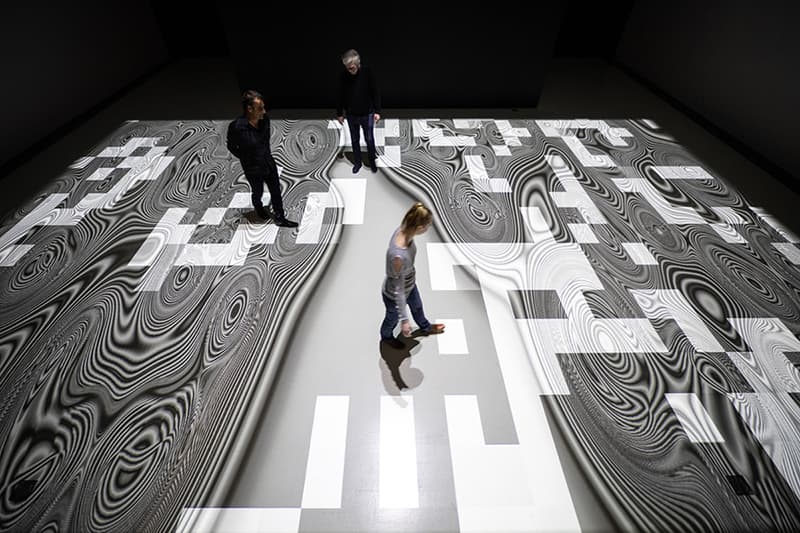 5 of 7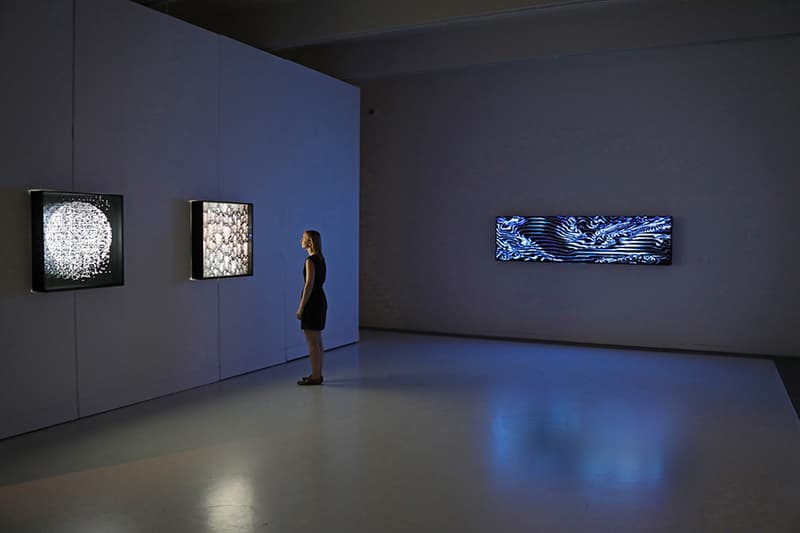 6 of 7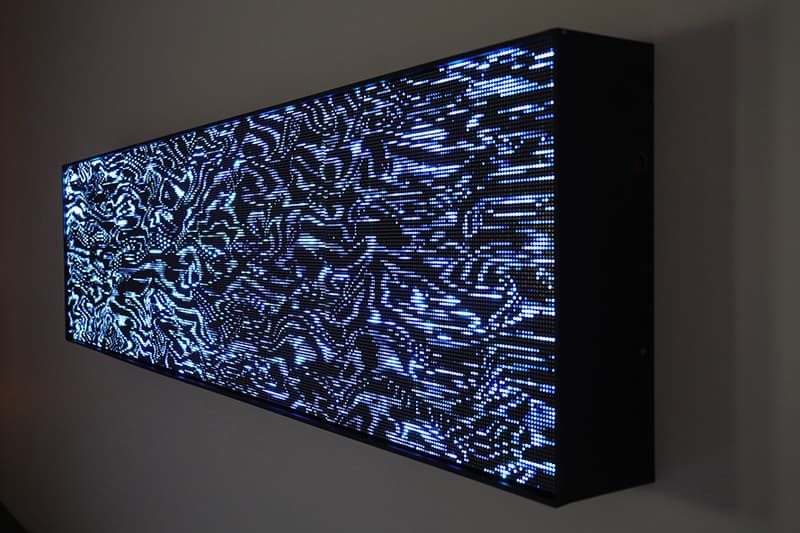 7 of 7
Digital Art Master Miguel Chevalier Unveils Massive Interactive Installation In France
Entitled 'Pixels Noir Lumière.'
---
French contemporary artist Miguel Chevalier is widely-recognized for his complex, multidisciplinary works involving technological applications. Heralded as one of the pioneers of digital art, Chevalier's practice has predominantly focused on computers as a means for creative expression since 1978. The seminal artist is now paying homage to the 100th birthday of thriving artist and painter Pierre Soulages.
Currently on display at Musée Soulages in Rodez, France is Chevalier's groundbreaking installation entitled Pixels Noir Lumière. The immersive artwork makes use of a sizable wall space at the museum, projecting seemingly endless visualizations in shades of black and blue while taking on abstract forms. Altogether the work is largely influenced by biology, mainly micro-organisms, and cellular automata. Throughout the museum's halls are also small-scale works made of LED screens that project varying motifs.
The installation and works are currently on view until May 26. Visit Musée Soulages' website to learn more.
In other standout presentations, take a look at the head-turning works of Chinese provocateurs Sun Yuan & Peng Yu at the Venice Biennale 2019.
Musée Soulages
Jardin du Foirail, Avenue Victor Hugo
Rodez, France 12000