Kyrie Irving Might Be Looking to Suit up for the Los Angeles Lakers
The Celtics PG could be reuniting with LeBron James soon.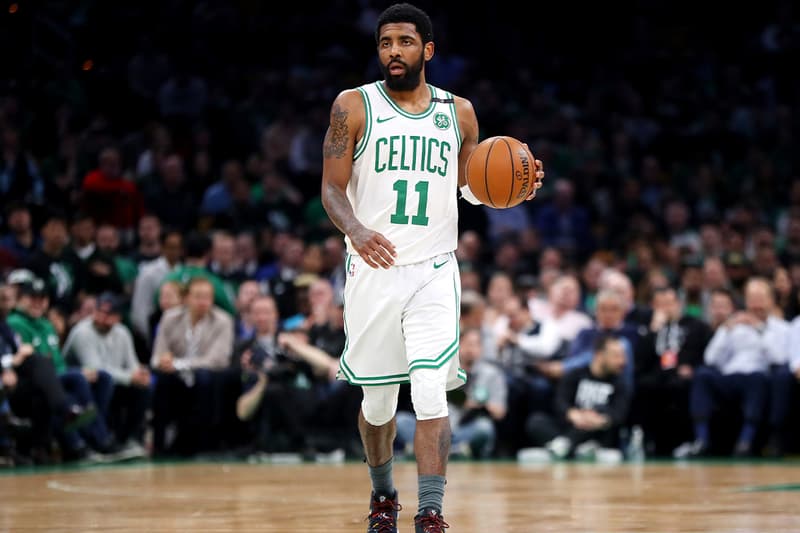 After failing to make the Eastern Conference Finals, it sounds like Kyrie Irving is more than happy to take his talents to the West Coast. More specifically, to ex-teammate LeBron James and the Los Angeles Lakers.
According to ESPN's Brian Windhorst, the likelihood of Irving and James reuniting is getting stronger and stronger each day. "But as time passes here and as the possibility exists that Jason Kidd could be hired as the Lakers coach, I think the possibility of Kyrie and LeBron reuniting—that door, which was deadbolted, has been un-deadbolted and has now been cracked open. It might even be opening more by the day," he said during a recent radio interview.
However, he clarified that Irving's move to the West is nothing more of a possibility as of now, adding, "And I say that just because I think it's on Kyrie's radar, it's on Kyrie's board. He has had discussions with people about playing for the Lakers."
Irving and James played together for the Cleveland Cavaliers between 2014 to 2017, ending the 52-year-old "Cleveland sports curse" with a championship win over the Golden State Warriors in 2016.
In related news, the Lakers have reportedly tapped Frank Vogel as head coach.