Paola Pivi's "We Are the Baby Gang" Exhibit Arrives at the Perrotin
A sleuth of feathered bears take over the New York gallery.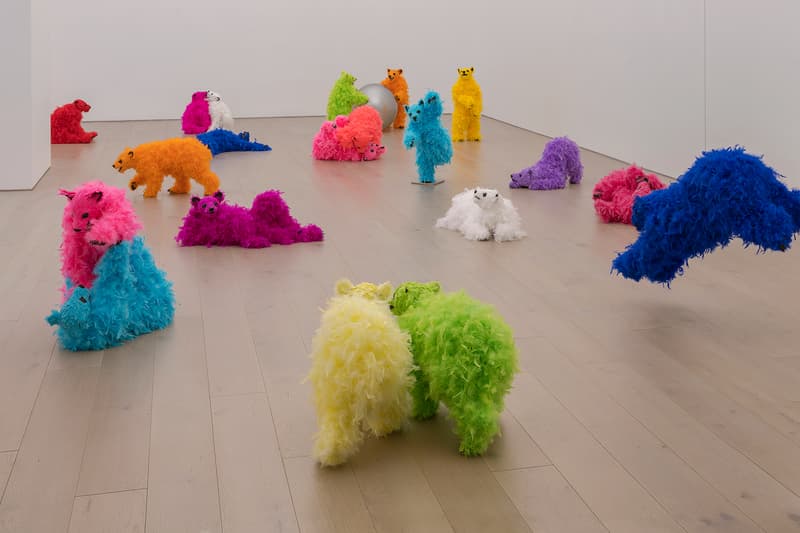 1 of 10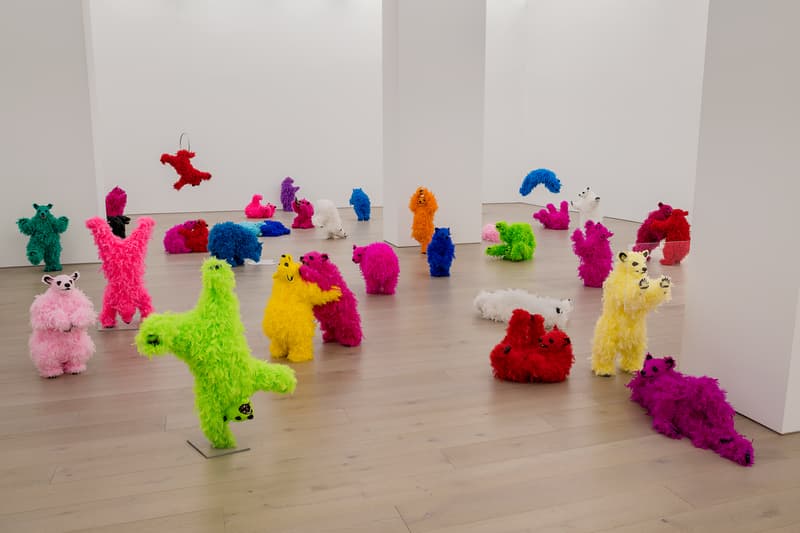 2 of 10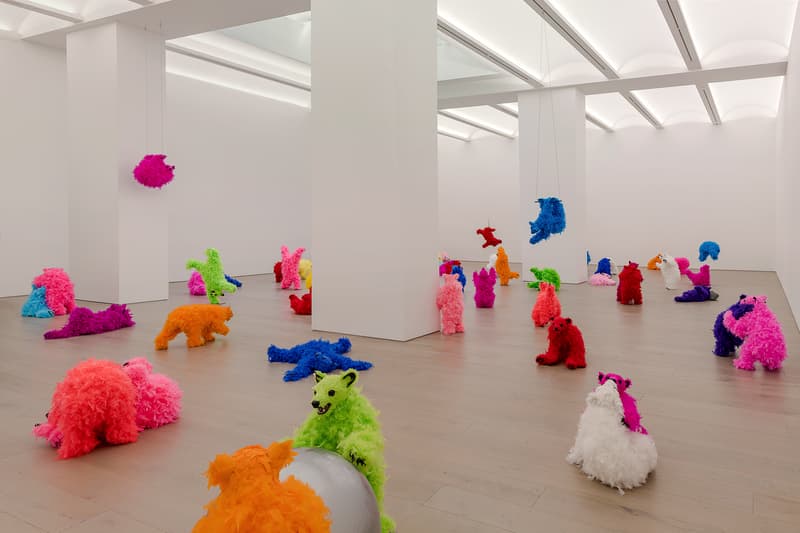 3 of 10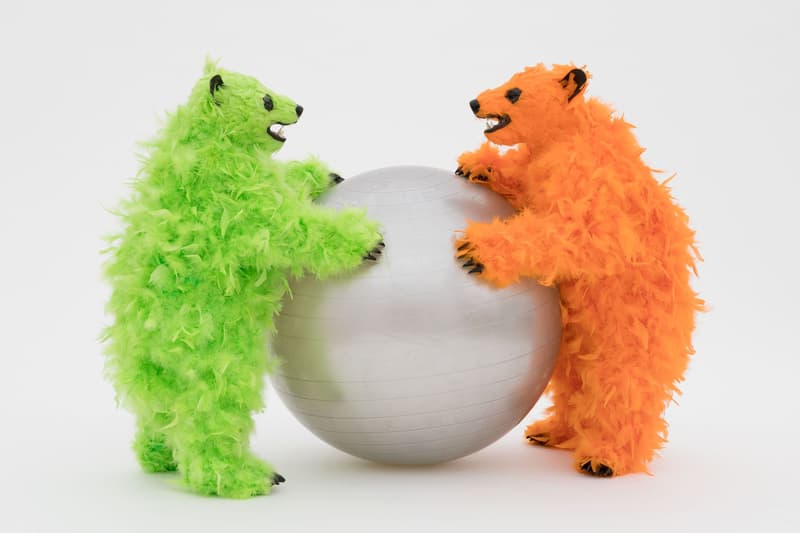 4 of 10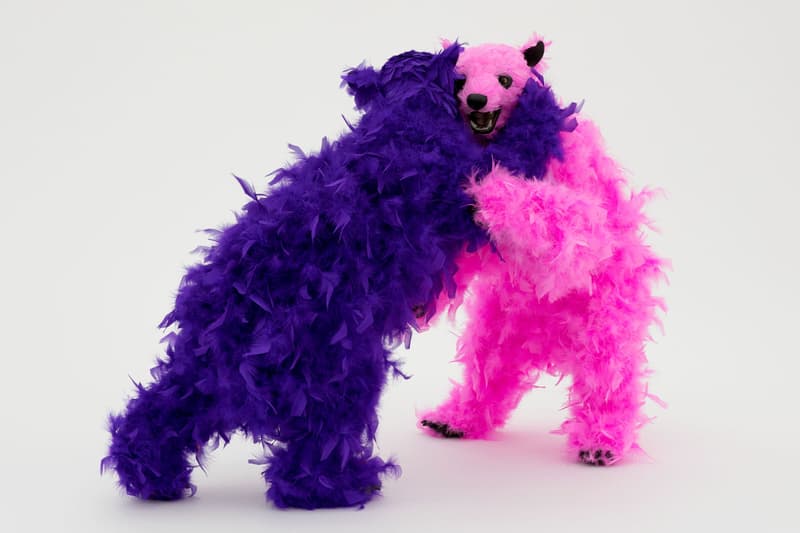 5 of 10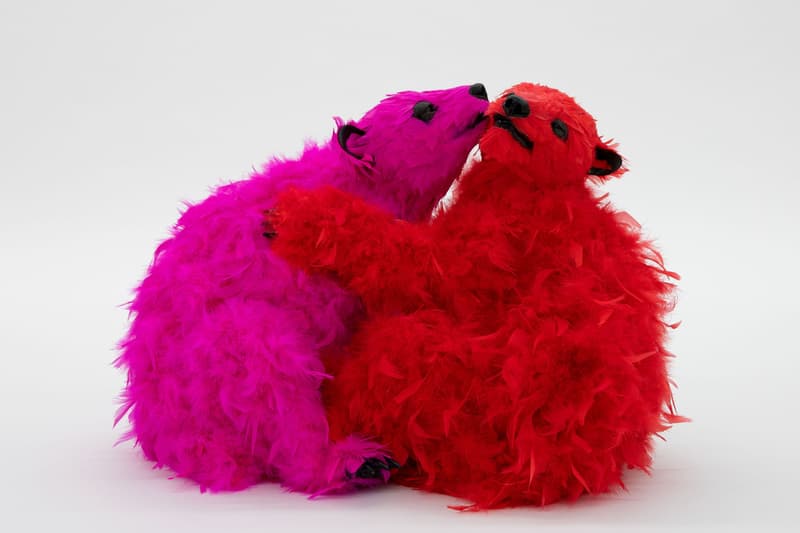 6 of 10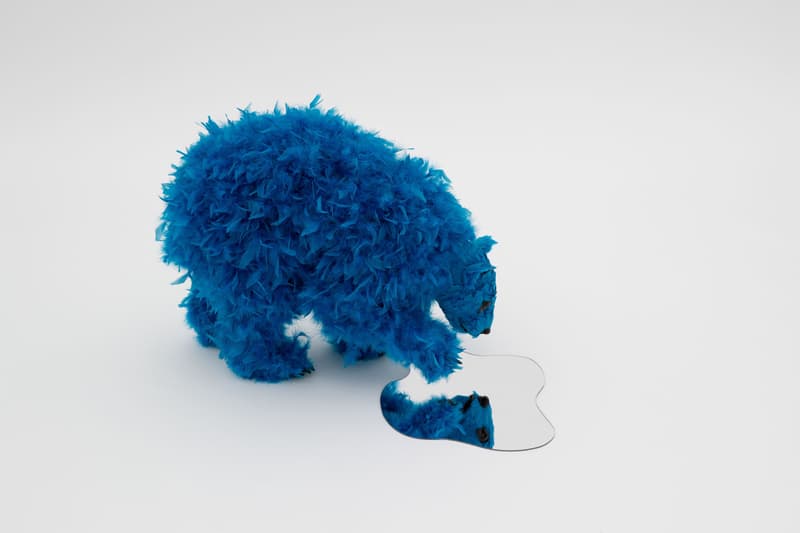 7 of 10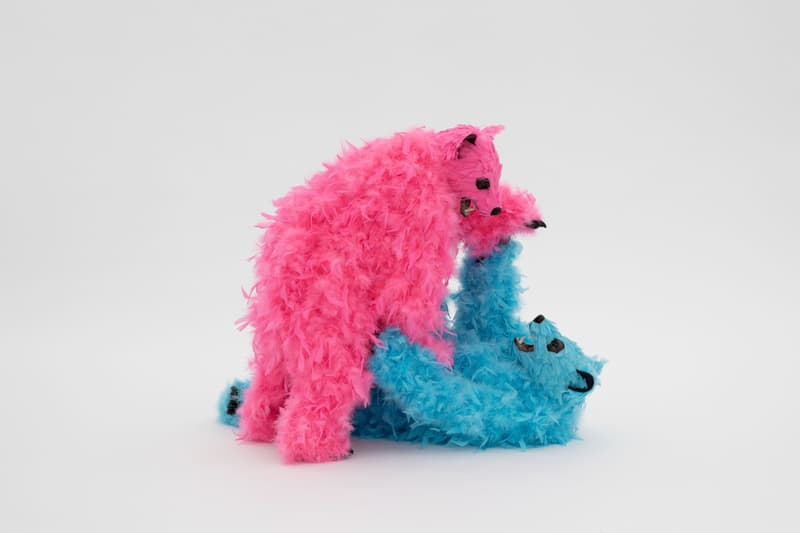 8 of 10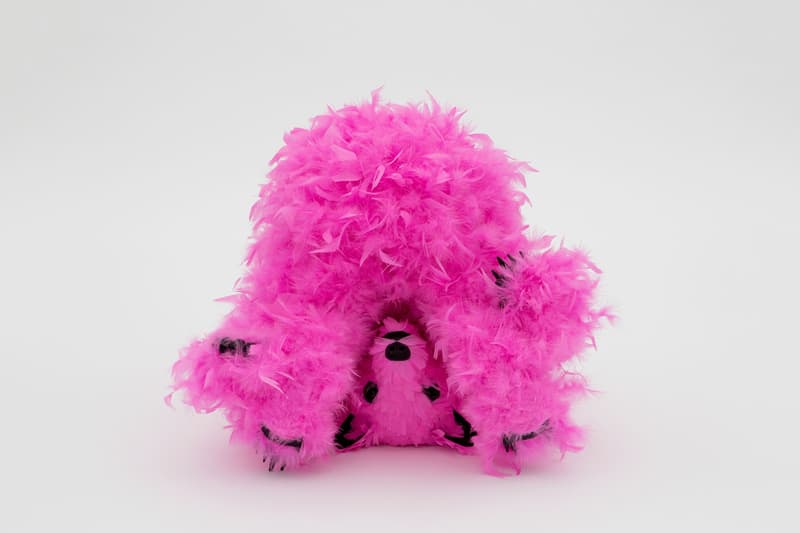 9 of 10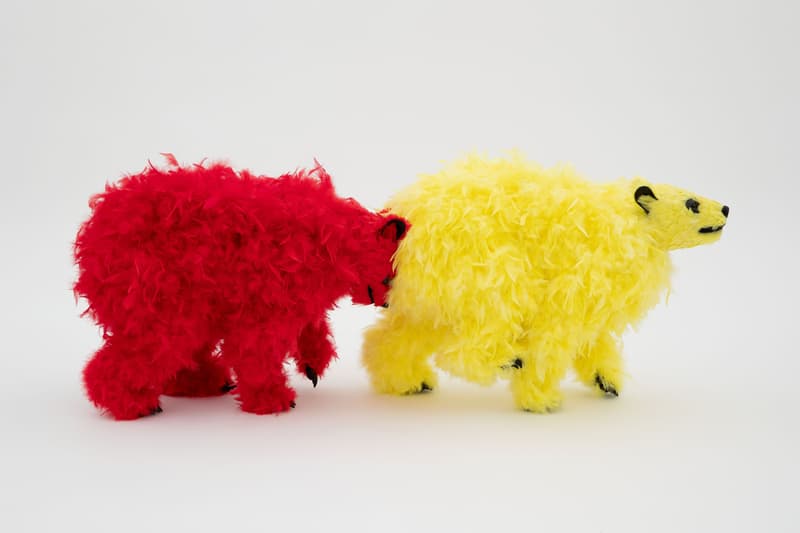 10 of 10
Italian artist Paola Pivi showcases an assembly of brightly colored bears in her latest exhibition at the Perrotin Gallery in New York. Titled "We Are the Baby Gang", 75 handmade feathered bears reflect elements of Pivi's personal life and experiences, while furthering her motif of balancing contradictions. The radiantly-hued plumes exemplify Pivi's time in India where she was surrounded by a vibrant culture with a bright color palette, while the polar bears are inspired by the wildlife she observed living in Alaska, enveloped in  more muted tones.
As one of nature's most ferocious creatures, Pivi presents the bears in a childlike, playful manner, while also exhibiting human traits like hugging, practicing yoga or looking at one's reflection. The anthropomorphism in Pivi's oeuvre is a common theme, as other well-known pieces of hers include a donkey traveling in a boat and fish riding in an airplane.
Her latest exhibit draws upon her experience as a new mother, where she witnessed more miniaturized objects appearing in her life, with items becoming cuter and more delicate. Each bear is granted a self-aware name like "Here Comes My Mom" or "I Can't Wait to Grow Up" as a way of showing that as fierce as these creatures are, infantile qualities show they need protection and love. The exhibit also highlights the artist's universal theme of the interconnectedness among living things.
Pivi's "We Are the Baby Gang" is on display now on the 3rd floor of the Perrotin until June 8, 2019. For more art related news, be sure to check out our roundup of the best art drops happening this week.
Perrotin
130 Orchard Street
New York, NY 10002