UPDATE: Travis Scott Ordered to Pay Nearly $400K USD After Losing Super Bowl Lawsuit
Scott reportedly skipped out on a pre-booked Super Bowl concert.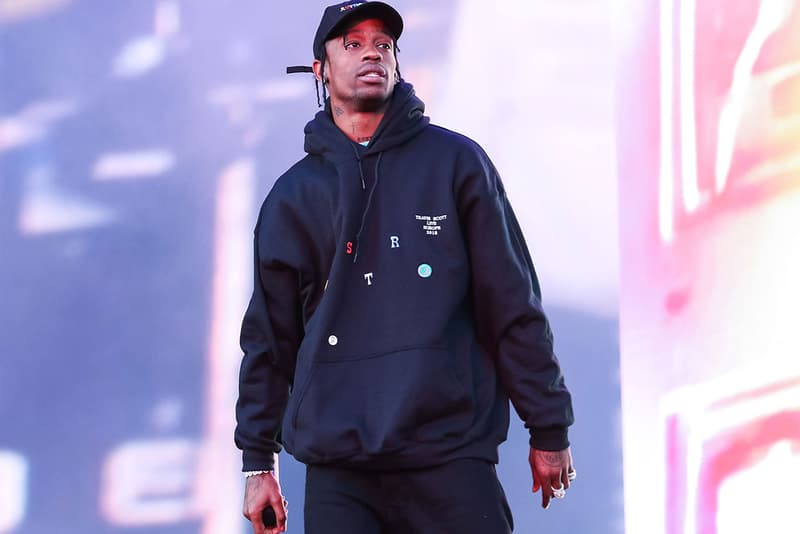 UPDATE: Alex Martini, CEO of PJAM, reached out to us with the following statement:
The significance of this week's verdict is clear: no matter how big of a celebrity you are, you still have to fulfill your contractual obligation. We knew from the day that Travis Scott was a no-show at our event that he was in very clear breach of contract, so we were happy to see the jury also recognize this by awarding us the maximum damages possible.

All the lies spread by Travis Scott's lawyer, Howard King, about our company in the press and the circumstances surrounding the event have been unmasked now. We believe that Scott and his legal team owe us an apology for the severe damage caused to our names due to the comments made by their team a year ago to the media. Their attempts to muddy the waters by defaming our names and character were as ineffective as the line of defense they chose for Travis Scott in this case.

We hope Travis will learn from this experience and understand that all concert organizers and promoters (small or big) are an important part of the music industry, and that justice will always be served.
---
Though Travis Scott's Super Bowl LIII performance and outfit were some of the event's bright spots, the rapper recently lost a lawsuit regarding an incident related to the previous year's Super Bowl. TMZ reports that entertainment company PJAM was awarded $382,932.79 USD after suing Scott for failing to perform at a pre-Super Bowl LII concert.
Scott was reportedly booked for a PJAM event scheduled for the evening of February 3, 2018, one day prior to Super Bowl Sunday. PJAM asserts that it paid Scott $150,000 USD up front and provided the "Sicko Mode" rapper with a private jet to get to the performance in time, but he canceled his set only hours before the show was scheduled to go down.
TMZ notes that a source claimed Scott backed out due to weather and logistics. However, in its suit, PJAM claims that Scott "refused to show up to the event" and arrived to other scheduled appearances the following day. It's also worth considering that Scott's daughter, Stormi, was born a few days earlier, on February 1.
"The jury verdict of $383k is disappointing, but far less than the seven figure demands made by the promoters," Howard King, Travis' attorney, told TMZ. "We believe the verdict will be substantially reduced or overturned in subsequent proceedings." PJAM's attorney, Stephen Tomasulo, reports that both he and his client feel that the verdict is justified
Recently, Scott linked with SZA and The Weeknd in For the Throne song "Power Is Power."