ScHoolboy Q is Lyrically Trenchant & Psychedelic on 'CrasH Talk'
The artist's fifth album is a tour de force portrayal of West Coast hip-hop.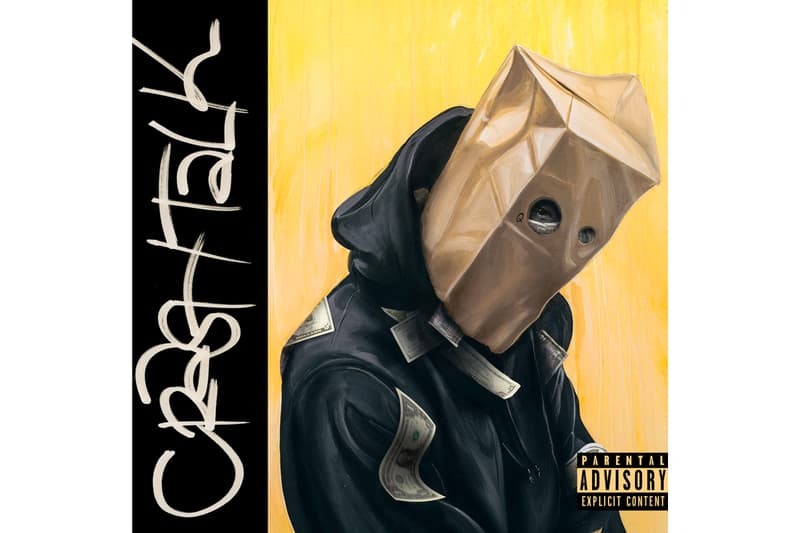 It's been a long road since ScHoolboy Q originally announced his latest project back in 2016. The iconic West Coast rapper originally planned to release it in 2017, noting that he had recorded more than 50 tracks for the forthcoming album. Q was hit with a plethora of delays, including last year's period of mourning for late friend Mac Miller. But as time lugubriously carried on, it was not until last month that the Top Dawg Entertainment titan released a string of singles and music videos, including the album's lead cut "Numb Numb Juice" and his Travis Scott collaboration, "CHopstix." Now, after a lengthy period of anticipation, fans have finally been given access to ScHboolboy Q's fifth album, CrasH Talk.
Q's new album relishes in much of his signature trenchant style, harboring a collection of diversely arranged tracks that are sprawling and unwieldy in flavor yet relatively psychedelic in nature. He isn't shy of touching on profusely in-your-face topics, continuing with his ability to articulate a sonic style that's lyrically incisive, maintaining itself through sociopolitically charged commentary that is cinematically large in scale.
Carrying the project through ominous portrayals of his livelihood and history, Q somehow manages to imbue opportunistic nuances that are bolstered by his illustriously poetic outlook. Well-placed features from Kid Cudi on "Dangerous" maintain a hazy-ridden flare, a sort-of stoner rap that combines the essential characteristics of both artists. Other features include 6LACK on R&B-heavy "Drunk," Ty Dolla $ign and YG on the West Coast bop "Lies," 21 Savage on the sonic creeper "Floating," and Lil Baby on Trap-friendly hitter "Water." All in all, CrasH Talk highlights much of Q's gangster rap essence that is as stylistic as it is well-rounded, ultimately offering up a tour de force portrayal of one of West Coast hip-hop's despots.
You can stream ScHoolboy Q's CrasH Talk below.
In case you missed it, Wu-Tang Clan recently performed "Triumph" on Fallon.