Russo Brothers Confirm 'Endgame' Is Their Last Marvel Film & Discuss First Openly Gay Character
Mild spoilers ahead.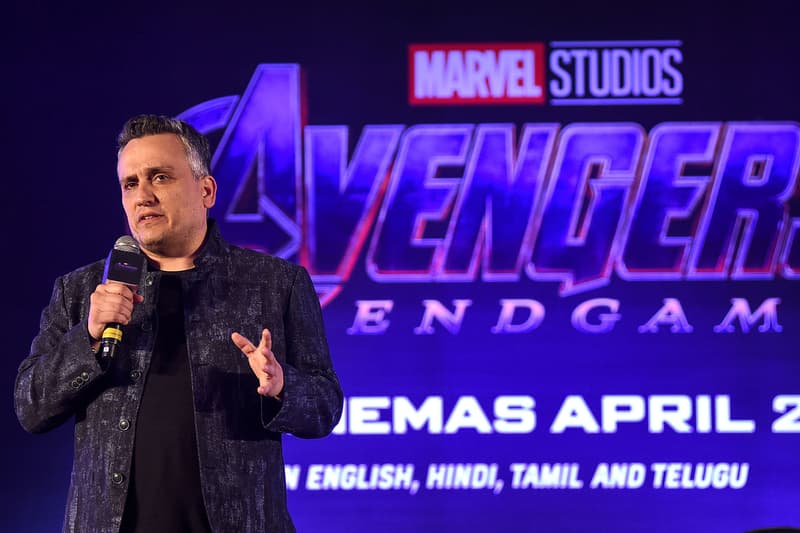 While many fans are flocking to the theaters this weekend to catch Avengers: Endgame, the Russo Brothers have confirmed that this will be their last project with Marvel Studios.
Directors Joe and Anthony Russo first came on board when the studio chose them to tackle 2014's Captain America: Winter Soldier. From that the duo went on to helm both Civil War and Infinity War, while Endgame marks the climatic end to both their's and the MCU's Third Phase.
"It's our Endgame, at least for now," Anthony Russo explained to Games Radar. "We don't have any plans for now to make any more Marvel movies. It certainly may come up in the future at some point. We have a wonderful working relationship with [Marvel Studios] and a great passion for what they're doing."
Although the duo will be stepping away from Marvel, they could return sooner than most think. "I think that, you know, we're going to take a little bit of a break," Joe told comicbook.com. "We love Marvel. I mean, we're very close with Kevin [Feige] and Lou [DeEsposito] and Victoria [Alonso] and Trin [Tranh], who's produced the last two movies with us and eight more. I mean, it's really like family for us there. But, you know, we've done four movies in six and a half years so we're going to take a little bit of a vacation, but we'll be, we'll be back in a heartbeat."
WARNING: Slight Endgame spoilers ahead.
And over in another interview with Deadline, the pair discussed Marvel's first openly gay character. Portrayed by Joe himself, the brothers explained why he was included in the 22nd film of the franchise and why the inclusion of this gay character is significant. "When you have a story point that includes killing half of all humans on Earth, you're telling a bigger story than The Avengers." Joe emphasized the importance of representation in film. "It was important to us as we did four of these films, we wanted a gay character somewhere in them," he said. Anthony added, "It's actually one of those elements of these movies that I think resonates in challenged places in the world as well."
Avengers: Endgame is in theaters now. For more on the film, watch the cast try to answer the most Googled Marvel questions.
Also in the pipeline for the Russo Brothers is 21 Bridges starring Black Panther's Chadwick Boseman.