These Are the Highest-Selling NBA Player Jerseys of the 2018-19 Season
Are you repping your team?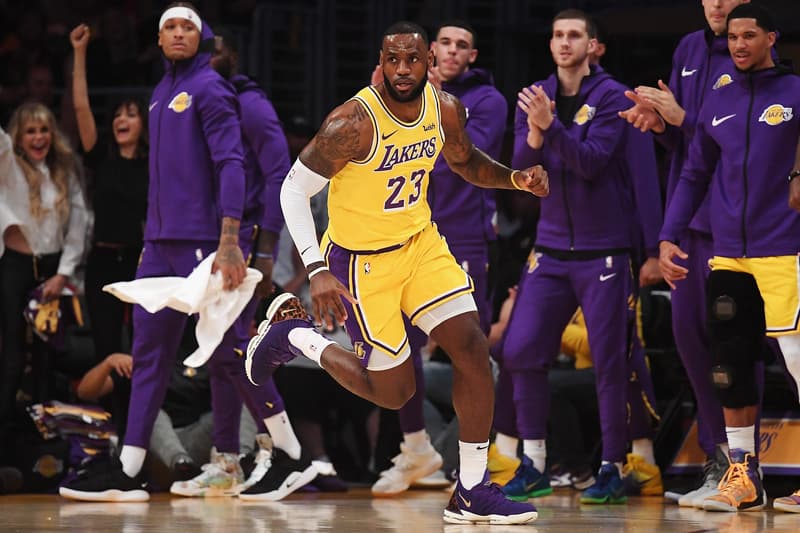 With the 2018-19 NBA Playoffs well underway, the league has just released a list of the top-selling team merchandise along with its best selling player jerseys for the current season.
Moving into the top spot this year are the Los Angeles Lakers, even though the team failed to qualify for the playoffs. Coming in second are last year's No. 1 placers Golden State Warriors followed by Boston Celtics in third. The Philadelphia 76ers and the Milwaukee Bucks round up the top five.
In terms of best selling player jersey, LeBron James is crowned the winner despite his lacklustre performance and failing make it into the playoffs, his first time since 2005. Following close by is GSW's Stephen Curry and Bucks's Giannis Antetokounmpo; rounding out fourth and fifth position are Celtics' Kyrie Irving and 76ers' Joel Embiid.
Take a look at the top 15 highest-selling player jerseys along with the top 10 teams in terms of fan gear sold below.
In more NBA news, Zion Williamson declared for the 2019 NBA Draft earlier this month.
Best-selling jerseys

01. LeBron James
02. Stephen Curry
03. Giannis Antetokounmpo
04. Kyrie Irving
05. Joel Embiid
06. James Harden
07. Russell Westbrook
08. Kevin Durant
09. Ben Simmons
10. Jimmy Butler
11. Dwyane Wade
12. Paul George
13. Luka Doncic
14. Damian Lillard
15. Jayson Tatum

Best selling team product list

01. Los Angeles Lakers
02. Golden State Warriors
03. Boston Celtics
04. Philadelphia 76ers
05. Milwaukee Bucks
06. Chicago Bulls
07. Oklahoma City Thunder
08. Houston Rockets
09. Toronto Raptors
10. New York Knicks