LEGO Star Wars Just Revealed a Tantive IV Set for Its Star Wars Celebration
Complete with five mini-figures and an R2-D2 droid.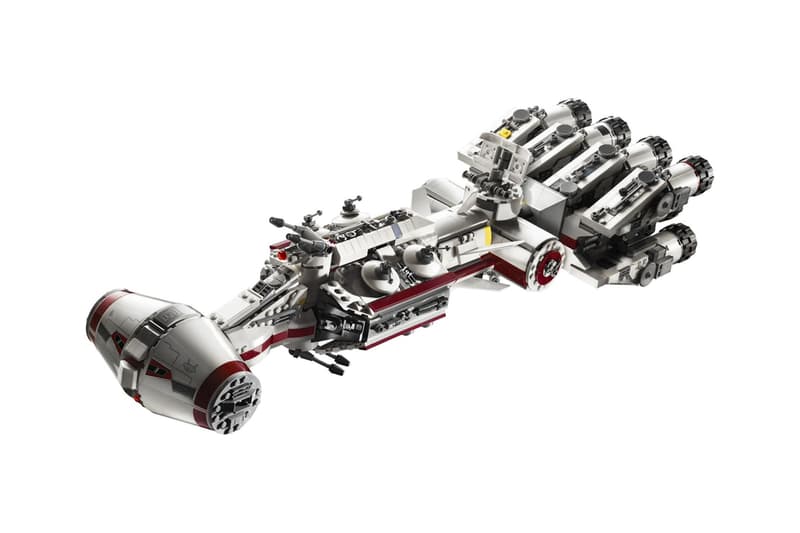 1 of 7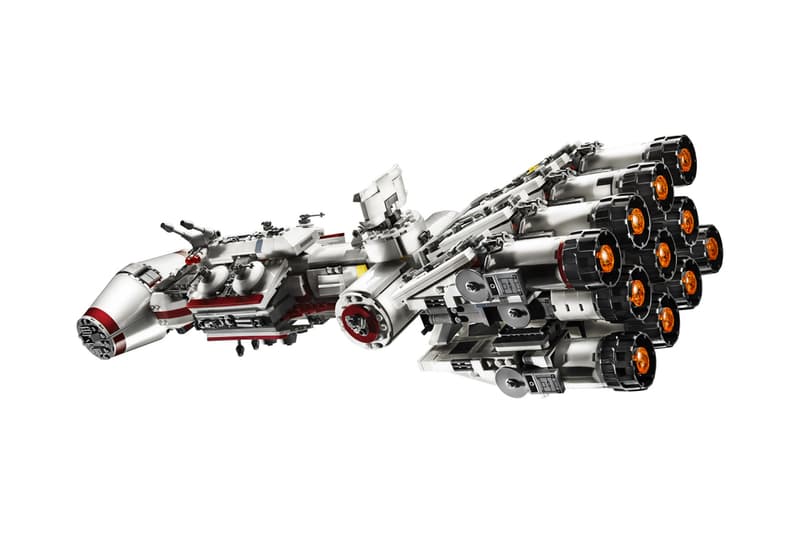 2 of 7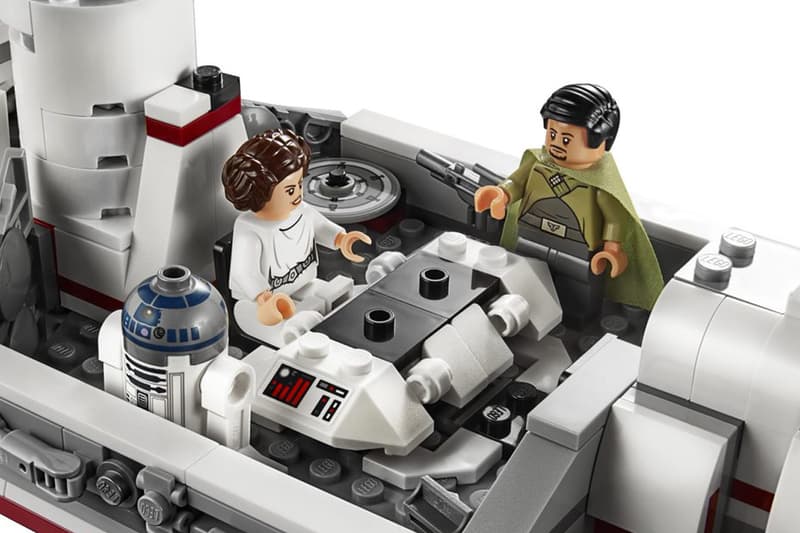 3 of 7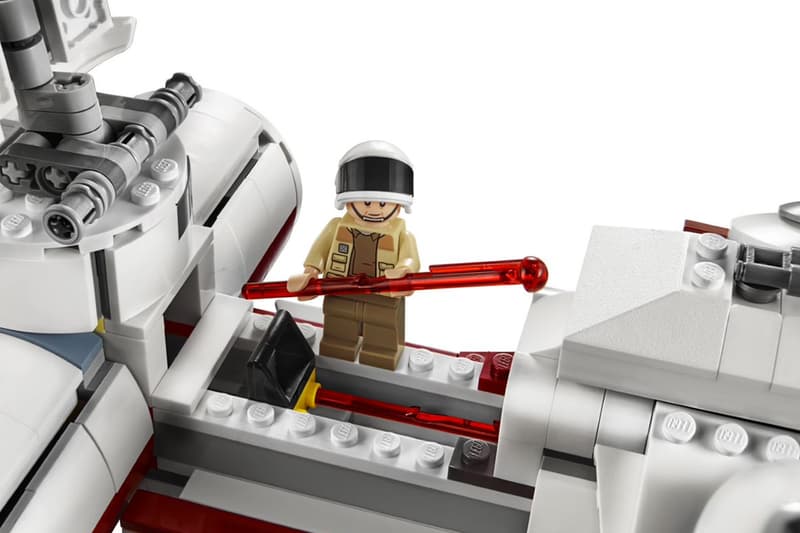 4 of 7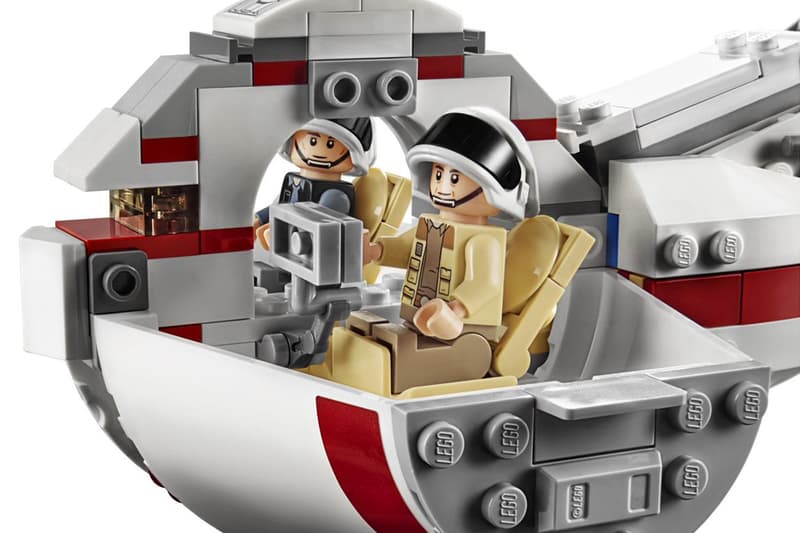 5 of 7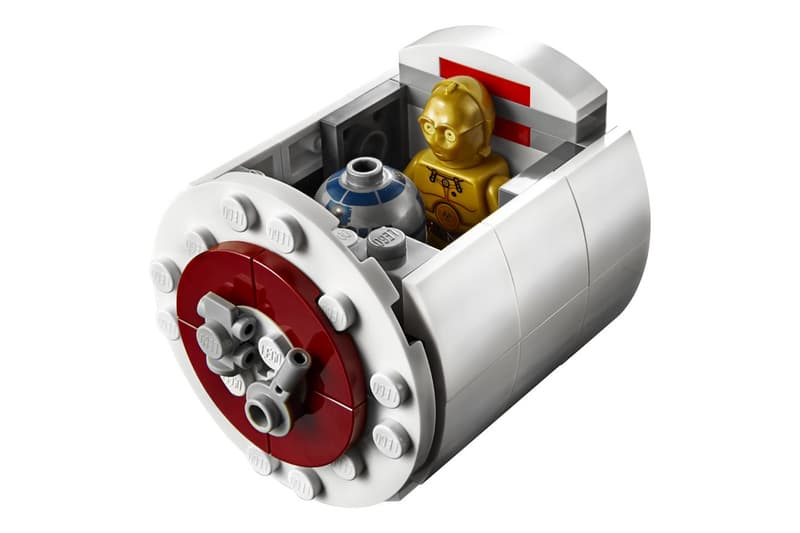 6 of 7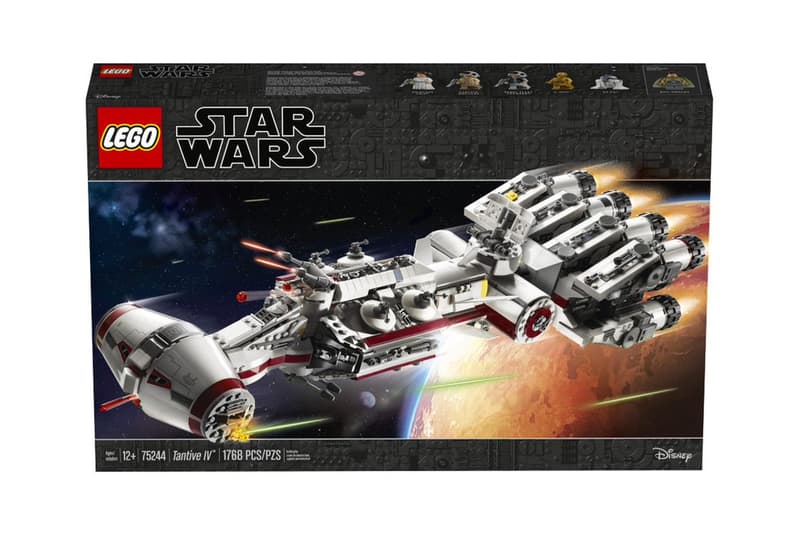 7 of 7
Celebrating the 20th anniversary of its partnership with Star Wars, LEGO has just unveiled at the Star Wars Celebration its latest starship set: the Rebel blockade runner Tantive IV.
The 1,768 piece set is a faithful recreation of the iconic starship seen fleeing from an Imperial Star Destroyer in the opening of Star Wars: A New Hope, including all its signature details: an elongated hull, detachable escape pods, elevating gun turrets, cargo hold, and 11 robust engines. The hull plating can be removed to reveal a detailed two-minifigure cockpit, a conference area with a table, weapon racks and a control console with two seats. The radar dish doubles as a carry handle, so you can easily carry the legendary starship around.
The set also comes with five minifigures including Bail Organa, Princess Leia, Captain Antilles, C-3PO, and a Rebel Fleet Tropper, as well as an R2-D2 droid figure. The whole toy measures over 5 inches high, 24 inches long and 7 inches wide.
The LEGO
Star Wars
 Tantive IV Set will be available May 3 for LEGO VIPs, and May 4 for everyone else, at LEGO retail stores and the
LEGO online store
 for $200 USD.