Kylian Mbappé's 2018 World Cup Jersey up for Auction
And it's signed by the full championship winning France team.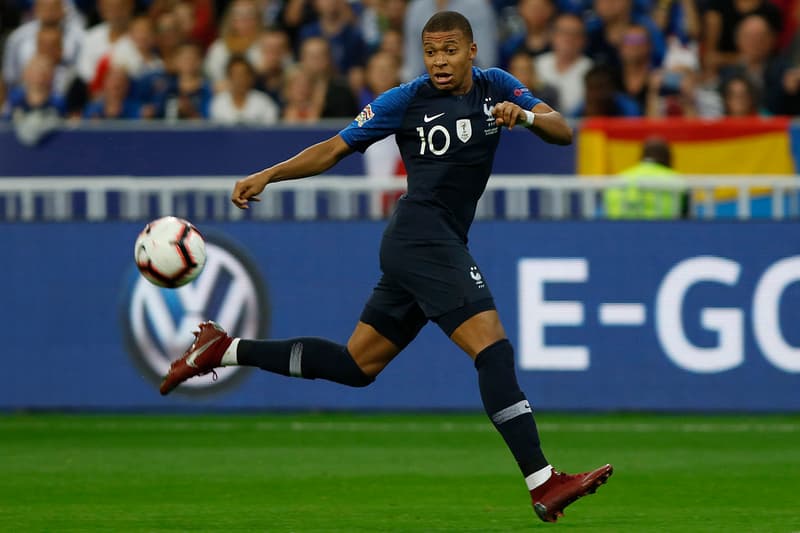 1 of 2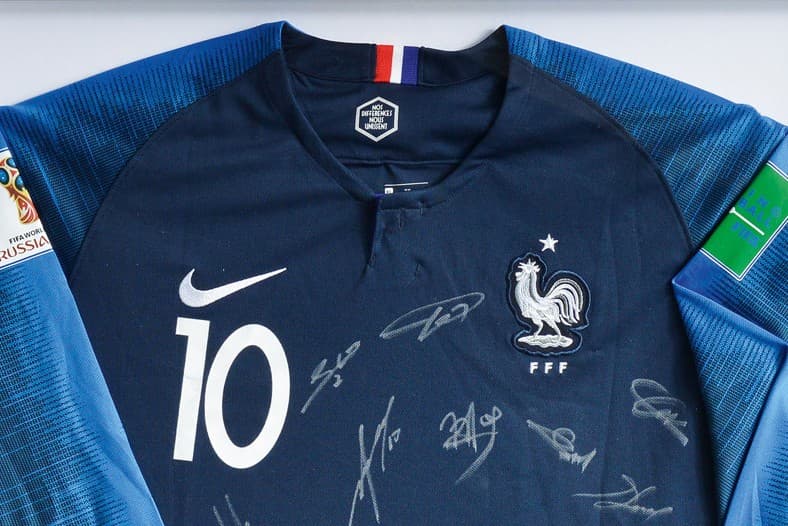 2 of 2
Though football fans were already taking notice of Kylian Mbappé's impressive skills shown during his first year at Paris Saint-Germain, it wasn't until the 20-year-old's showing at the 2018 World Cup in Russia that really blew him up into the international spotlight. Not only did he help to lead Les Bleus to their second World Cup victory, Mbappé was named the tournament's best young player.
Now fans from all over the world will have a chance to own a piece of history. One of Mbappé's 2018 World Cup jerseys that was worn during the tournament has been put up for auction over at the German site, United Charity. Not only is this special jersey signed by Mbappé, himself, each player on the championship winning France team has done so as well.
Estimated to sell for €4,000 EUR (approximately $4,495 USD), all proceeds from the sale will be donated to It's for Kids, an organization dedicated in providing help to "abused, neglected or otherwise disadvantaged children." Interested fans can place their bids over at United Charity now until April 30 when the auction ends.
Giving back to the community is something that the football superstar holds dearly to his heart. After making roughly $22,300 USD per match plus a reported $350,000 USD bonus for winning the Final against Croatia, Mbappé donated his $500,000 USD winnings to Premiers de Cordée, a charity that provides free sports instruction to disabled children and hospitalized children.
For more on the footballer, check out our feature on the player: Kylian Mbappé: "I'm Not Doing Anything Exceptional."