Kylian Mbappé to Donate $500,000 USD World Cup Winnings to Charity
Another big statement from the youngster.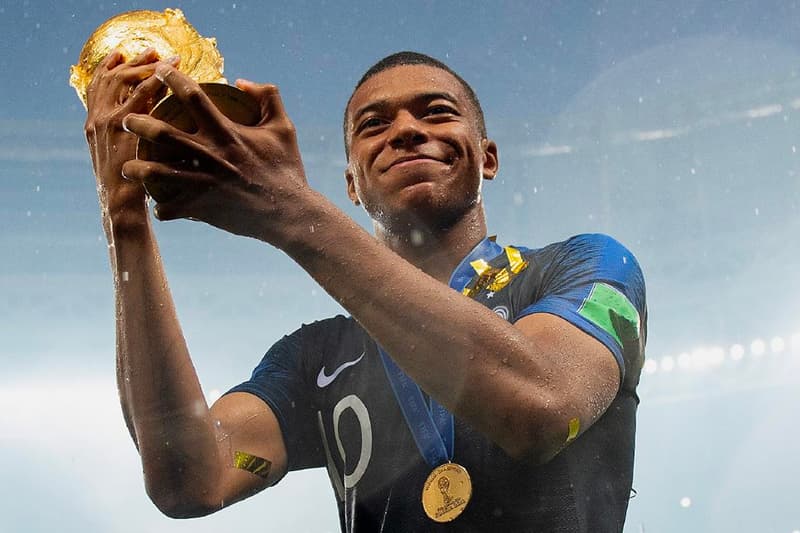 Though Kylian Mbappé was already turning heads and lighting up the pitch at Parc des Princes, the 19-year-old has shot into the national limelight after this summer's 2018 FIFA World Cup tournament, winning over football and non-football fans alike. Having helped led Les Bleus to their second World Cup victory, along with being named the tournament's best young player, Mbappé will be making another big statement: the breakout star will be donating all his World Cup winnings to charity.
During the tournament Mbappé made roughly $22,300 USD per match plus a reported $350,000 USD bonus for winning the Final against Croatia on Sunday night. Roughly adding up to $500,000 USD, Mbappé will be donating the money to Premiers de Cordée, a charity that provides free sports instruction to disabled children and hospitalized children. Mbappé signed with Paris Saint-Germain in August of 2017 and makes $1.7 million USD a month.
"Kylian, he's a great person," said Sebastien Ruffin, general manager of Premiers de Cordee. "When his schedule allows it, he intervenes for us with pleasure. He has a very good [relationship] with children, he always finds the right [words] to encourage them. I sometimes even feel that [he] takes more pleasure to play with the kids than the kids themselves."
For more on the youngster, read our interview with Kylian Mbappé where he discuses his sneaker obsession and love of football.