Kylian Mbappé on His Sneaker Obsession and Love of Football
Introducing the new prince of Parc des Princes.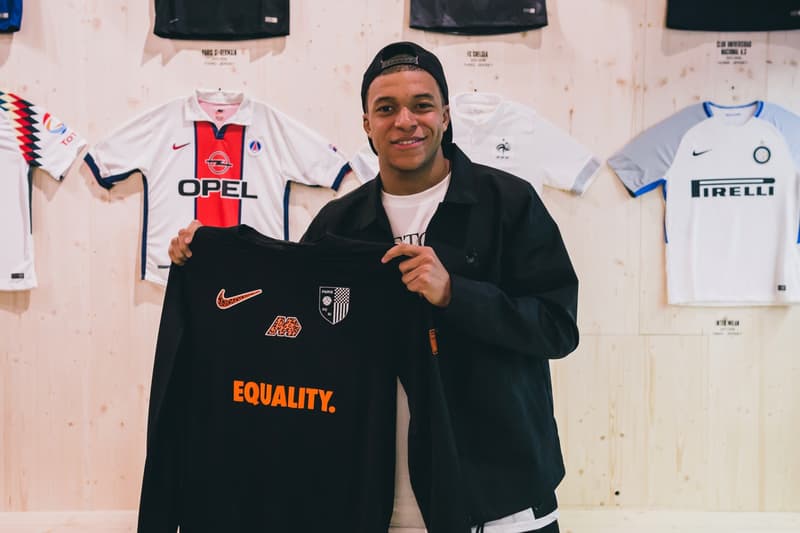 What a difference a year made for Kylian Mbappé, who at this time last year was uncapped by France and still relatively unknown. Fast forward a year and now the Frenchman has become the latest head-turner, lighting up the pitch at Parc des Princes and representing his French national side. At only 19-years-old, Mbappé has already been compared to championed striker Thierry Henry and has garnered the title of the world's most expensive teenager — and the second most expensive footballer ever following Neymar — after an extraordinary €180 million EUR (approximately $224 million USD) transfer from Monaco.
Having started his youth career playing for AS Bondy — coached by his father Wilfried — and then eventually moving to Monaco, Mbappé paved his way to the prestigious first team of French club Paris Saint-Germain late last year, turning down the likes of Manchester City, Bayern Munich and Arsenal along the way. With first team exposure well behind him, Mbappé has quickly risen to prominence on the pitch becoming a key player for PSG. Along with Edinson Cavani and Neymar, the three are poised to make the most trilling new forward line in football. With a goal of bringing glorified results to both club and country, Mbappé hopes to continue his meteoric rise to this summer's World Cup in Russia.
Taking the briefest of moments from his busy training schedule, we caught up with the energetic forward in Paris, France for an exclusive interview as he opened up about his football upbringings, his life as sneakerhead, being inspired by Cristiano Ronaldo and the all-new Nike Mercurial Superfly 360.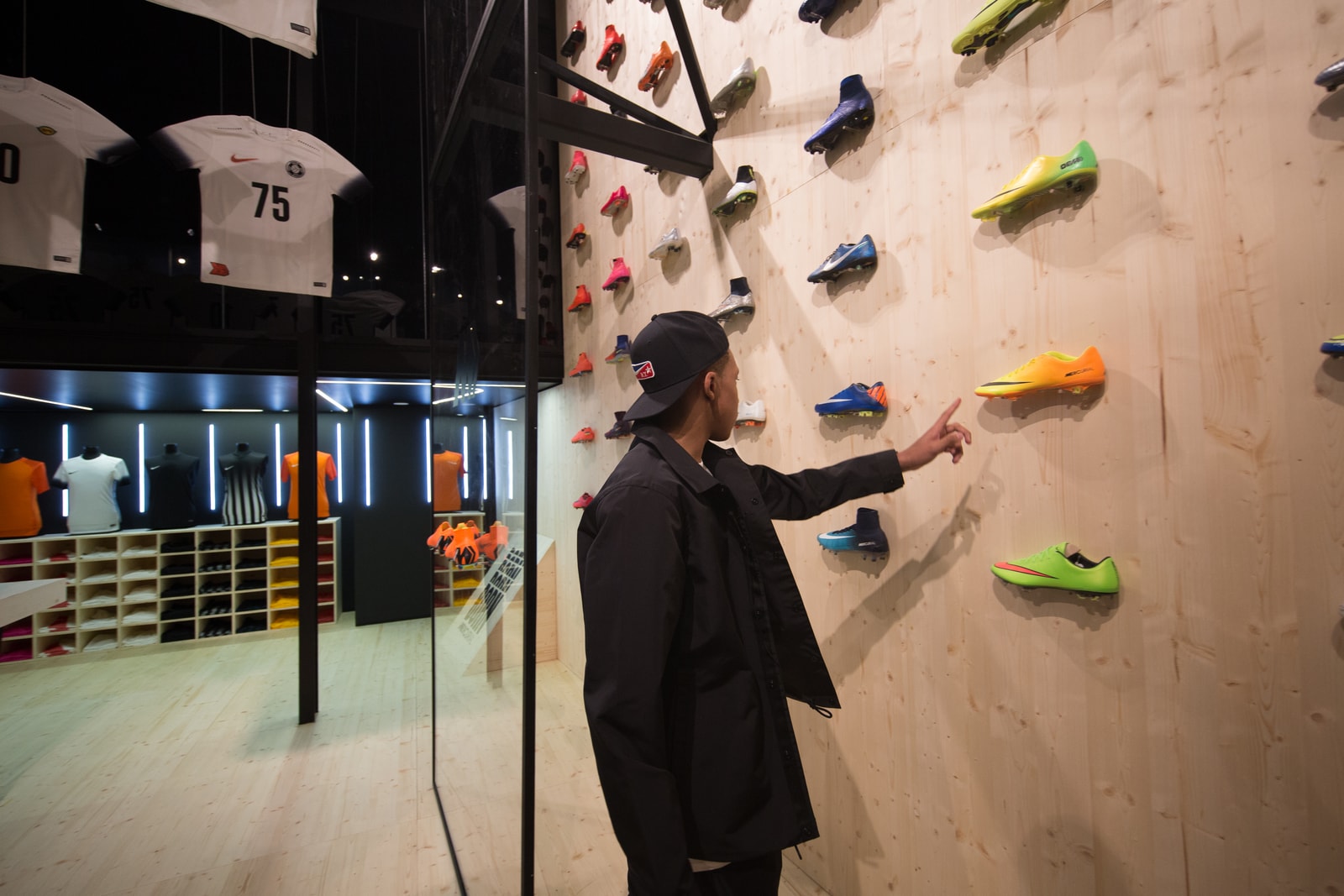 What were your first pair of sneakers and how important were they to you?
There were Nike Air Maxes but I can't remember which model exactly. At that time we didn't have a lot of money so they were very important to me. I was cleaning them all the time but as soon as I had the occasion to play football, I couldn't resist. My mom was mad at me every time I got them dirty because they were quite expensive.
Over the years, did your love of sneakers push you into becoming a sneakerhead?
Of course. I like to have my small collection. It always feels good to rock an old pair from time to time.
What do sneakers mean to you?
It's a real pleasure to me. I'm like a kid with a new toy when I get a new pair of sneakers. I've always been a sneaker lover so it's a pleasure to buy new pairs and mix them with my clothes to flex a little.
What is the craziest thing you've done for a pair of sneakers?
I think it's crying! When my mom didn't want to buy me a certain model, I used to cry to change her mind. Sometimes it worked, sometimes not, so I moved on to something else.
I've always been a sneaker lover so it's a pleasure to buy new pairs and mix them with my clothes to flex a little.
Your mom once sent you to school with bell-bottomed pants to teach you a lesson, what shoes did you wear that day?
This story made waves! It was just for a week but what a tough week that was. I think I had brown shoes with a velcro strap. It was hard to wear but since it was during the winter, I was able to hide my feet under the snow. When you are 11 or 12 years old, how you look is so important; I'd rather be cold than look ridiculous.
What were your first pair of football boots?
I started with the Nike Vapors. These shoes made us dream we were just like the players who were rocking them. I tried to become the worthy heir of my idols during that time.
Do you remember the hype surrounding one model in particular?
When Nike gave me my first pair of boots, all the eyes in the locker room were staring at me. Some of my teammates used to ask me like 'can I wear them for the first half, please?' but I was too proud to give them up. Sometimes, even the huddle before the game was about the new shoes. It's normal though because the stars of that time were wearing them as well and that's why I wanted them so badly, maybe more than the others.
Since you had the pair everyone wanted, was all the attention on you?
Yes of course, but even if you start by looking at the shoes, the attention turns towards the performance on the field.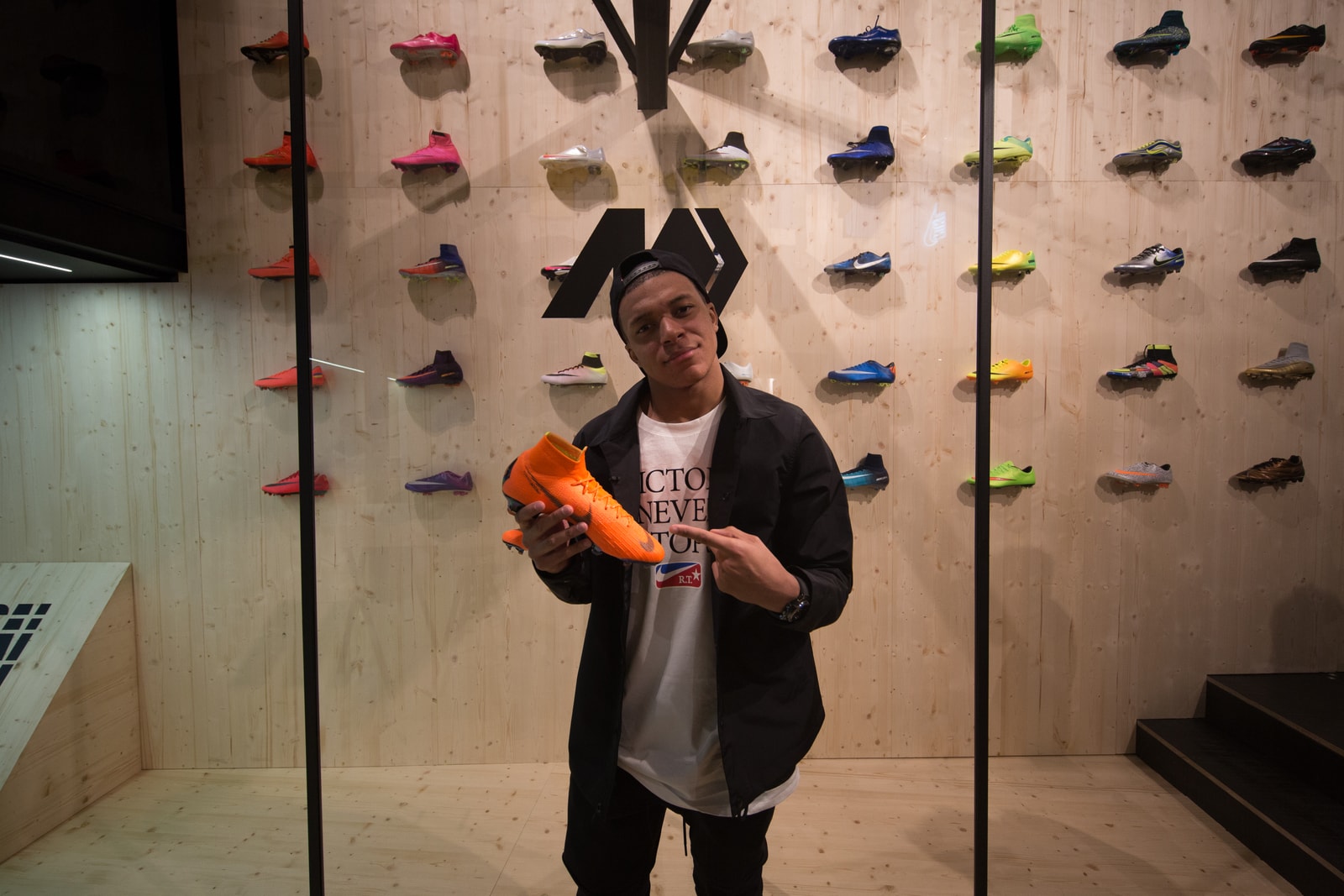 Which players had the Nike Vapors and in turned inspired you?
I remember Ronaldo at the 2006 World Cup, he had them in yellow and green. I remember them really well because I had the same pair. Ronaldo is a true inspiration for me and for any striker; I guess, it seems obvious. Any player would dream of his career while writing his own story.
What were the boots you wanted but never had?
I think it was a signature pair that only Cristiano Ronaldo had. I was a bit sad but I quickly moved on to something else.
Do you sometimes dream about your own signature collection? What would it look like?
I've already thought about it since I was a kid; I dreamt about a pink pair. I like the flashy colors that you can notice from afar, I think it's elegant. It makes tricks look good, when you do side step moves and so forth.
Is it important to be elegant on the field?
I think that's part of your character. Of course, only the reality of the field matters. However, you can play well and look good, it's not incompatible so yes, I think it's important.
Ronaldo is a true inspiration for me and for any striker; I guess, it seems obvious. Any player would dream of his career while writing his own story.
We often say that clothes can give a player a certain amount of self-confidence, what do you think about that?
I agree with that statement. With these [the Nike Mercurial Superfly 360] shoes, I know I will feel confident when I first touch the ball. I'm also pretty sure I will have good control and movement.
What do you think about the new Nike collection? How does it inspire you?
First of all, when you look at it, you understand that the colors and the structure of the shoe are made for fast players. For explosive players like myself, it's an instant source of inspiration. Even on the field we sometimes develop moves naturally, by instinct. It reflects the creativity and the imagination represented by these shoes.
Can we say that this pair looks like you?
A little bit, we can say that!