'Game of Thrones' Flooded With Memes in Preparation for #BattleOfWinterfell
A mega weekend for entertainment.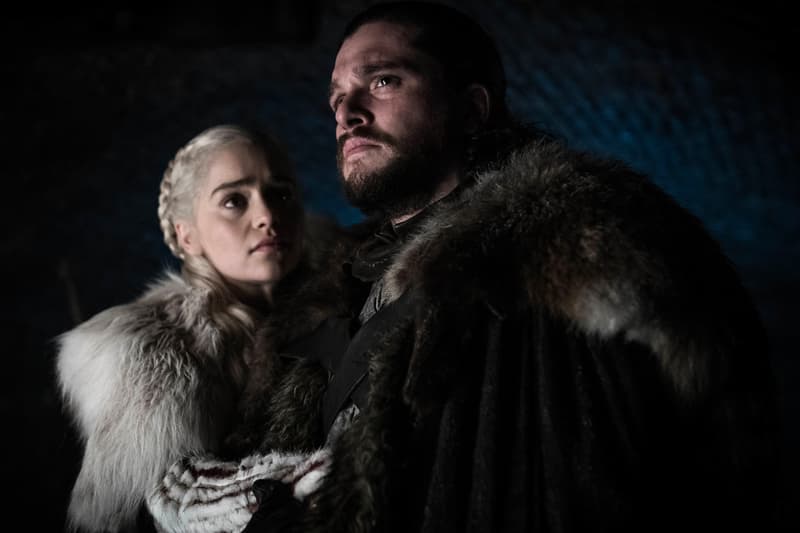 Many fans are still recovering from the emotional rollercoaster from the weekend opening of Avengers: Endgame, but Game of Thrones Sunday has arrived and so have the White Walkers, which means it's time for more deaths. With the second episode of season eight building an intolerable amount of suspense for this past week's episode, fans have understandably been extremely hyped about it, taking to Twitter to share how they were preparing for the events with the hashtag #BattleOfWinterfell. Check out their playful and hilarious tweets below.
And if you've already seen the latest episode of Game of Thrones, here's the trailer for episode four.
Tonight, if there's one thing we know for sure its this. #BattleOfWinterfell #GameofThrones #GOT pic.twitter.com/CcnD9SpU0x

— ??♚ Lord 7th ♚?? (@RonRulah) April 28, 2019
When you're beyond excited to watch #BattleOfWinterfell but you also know it's going to emotionally devastate you. pic.twitter.com/CyVMz8p9mW

— Alex Bednar (@bednar_alex) April 28, 2019
#GameofThrones Waking up on #BattleOfWinterfell Day like: pic.twitter.com/YzoOkBugzS

— Melissa Kleynowski (@Melissa__Amanda) April 28, 2019
Me preparing myself to be able to withstand the pain of watching the #BattleOfWinterfell pic.twitter.com/XfPDU24VRq

— Fearless/Lessfear (@Quotemeorelse) April 28, 2019
Will be in therapy tomorrow after the #BattleOfWinterfell feel free to join pic.twitter.com/gOTM1VFrMd

— THOTS & PRAYER$ (@SendingTandP) April 28, 2019
when you wake up and realize everyone is gonna die tonight #BattleOfWinterfell pic.twitter.com/SSAawPfrek

— Ole FatButter (@FatButterBaker) April 28, 2019
my heart broke after endgame and now we have the #BattleOfWinterfell tonight pic.twitter.com/qhOYGgNjzX

— lya | got spoilers (@ladyofvaIyria) April 28, 2019
When you just recovered from #endgame and remember that game of thrones episode 3 is today
#BattleOfWinterfell pic.twitter.com/QepeGNdiPy

— Alfredo (@BrutalXL) April 28, 2019
Waking up realizing it's #GameofThrones day but it's #BattleOfWinterfell and people are going to die : pic.twitter.com/G0ihaLEhXv

— Estefania Rangel (@Stephypenguinoo) April 28, 2019