UPDATE: 'Avengers: Endgame' Pre-Sale Tickets Double 'Aquaman', 'Star Wars: The Last Jedi', 'Captain Marvel' and 'Infinity War' Combined
Estimated to bring in $200-250 million USD on opening weekend.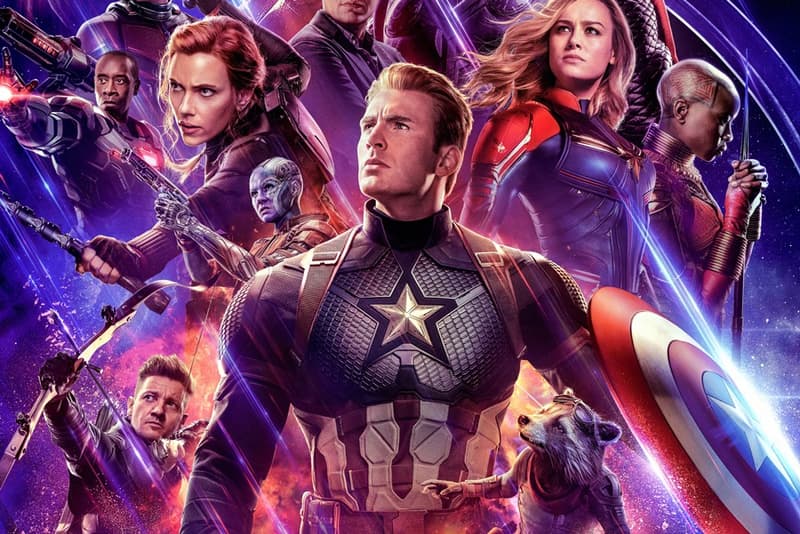 UPDATE: The pre-sale of tickets for Avengers: Endgame has become a spectacle of its own. Aside from smashing ticketing records for the first-hour and first-day categories at both Fandango and Atom Tickets, the superhero blockbuster has now gone on to sell almost twice as many tickets as Aquaman, Star Wars: The Last Jedi, Captain Marvel, and its very own predecessor Avengers: Infinity War combined — yes, combined.
Reports have stated that Endgame is expected to make $200-250 million USD on opening weekend alone, but the off-the-charts ticket sales suggest that the movie will surpass those figures easily. Given that Infinity War raked in $257 million USD on opening weekend even though it was predicted only to make $180-225 million USD, it seems highly probably that Endgame will smash it out of the ballpark, gaining first place for the biggest opening weekend of all time.
ORIGINAL STORY (April 2 2019): Swiftly following the release of a mini trailer, tickets went on sale for Marvel Studio's highly anticipated Avengers: Endgame, as announced by ticket site Fandango. According to mobile ticket retailer Atom Tickets, the first hour of the film's sales set a record on its site, selling three times more tickets than Infinity War did last year.
The first our of Endgame's ticket pre-sales also outpaced the first our sales for Star Wars: The Last Jedi on its site. Fandango report similar-paced pre-ticket sales over on its site. More details will probably surface once the site stops crashing due to all the high-traffic of moviegoers attempting to secure seats for Endgame. Many are receiving 503 error codes not only on Fandango but on AMC and Atom Tickets as well.
However, all the sites experiencing problems strongly encouraged to keep trying until your tickets are confirmed.
Grab your tickets from Atom Tickets, Fandango, and AMC today.
In other entertainment news, check out the latest teaser trailer for Hellboy.
"It's not about how much we lost, it's about how much we have left." Tickets are now available for Marvel Studios' #AvengersEndgame, in theaters April 26: https://t.co/93jQYXAc6I pic.twitter.com/NUKzNaIJhO

— The Avengers (@Avengers) April 2, 2019
24 days until #AvengersEndgame. Get tickets now on Atom ➡ https://t.co/UGAfPH6kXC #WhateverItTakes pic.twitter.com/zJJgFiJ4ch

— Atom Tickets (@atomtickets) April 2, 2019
Oh snap! #AvengersEndgame
{\__/}
( • . •)
?️< \

{\__/}
( • . •)
/ >?️

{\__/}
( • . •) ?️
/ > |

{\__/}
( • .•) ?️?
/ > | ?
tickets are on sale:https://t.co/qQi9f70b3Q pic.twitter.com/KLzaCr7iiw

— Fandango (@Fandango) April 2, 2019
"It's not about how much we lost, it's about how much we have left." @MarvelStudios' #AvengersEndgame – in theaters April 26.

TICKETS ON SALE NOW: https://t.co/4FSVoJ8Q9G pic.twitter.com/n58oJZvEBl

— AMC Theatres (@AMCTheatres) April 2, 2019