Muji x Sensible 4 Unveil Self-Driving Bus & Expected Public Launch Date
Completing its first drive outside the Helsinki Central Library Oodi.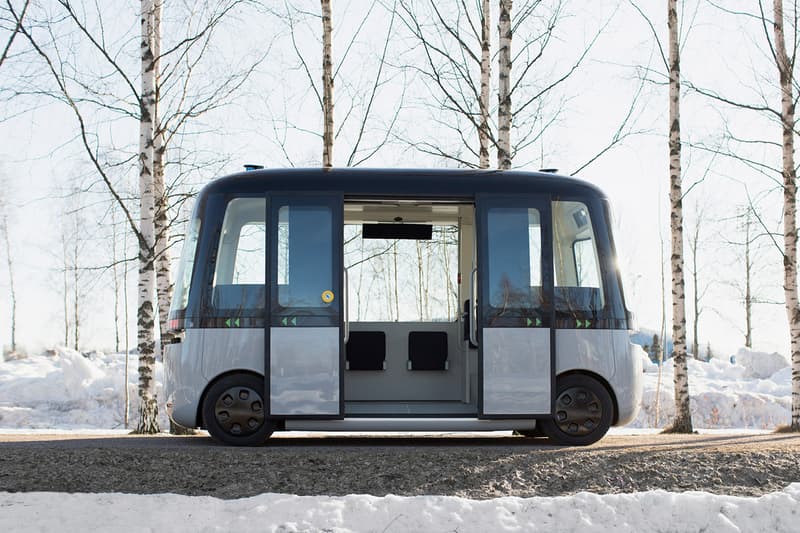 1 of 4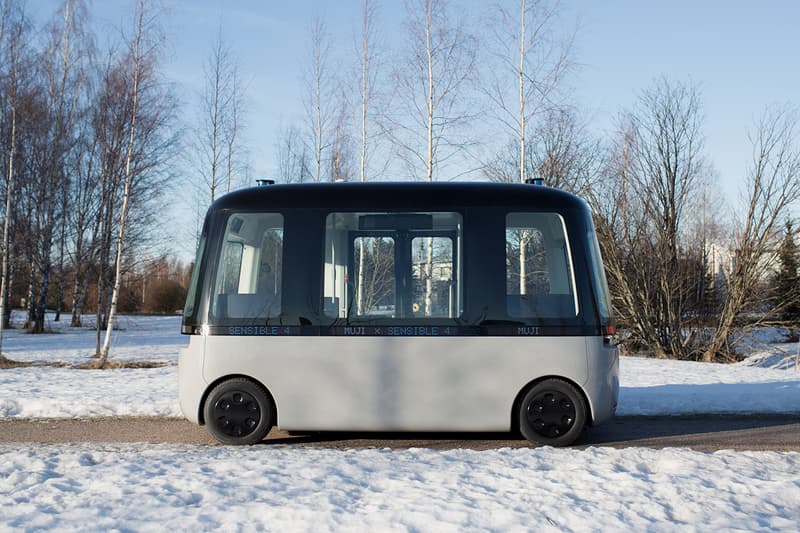 2 of 4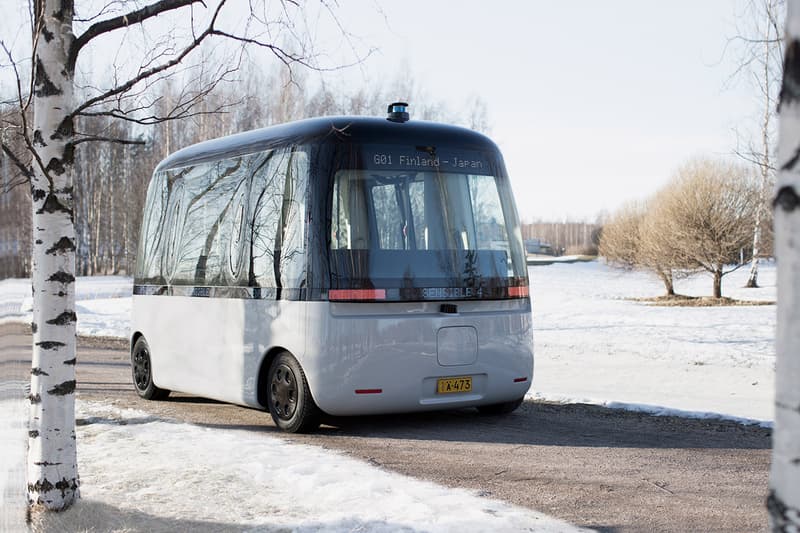 3 of 4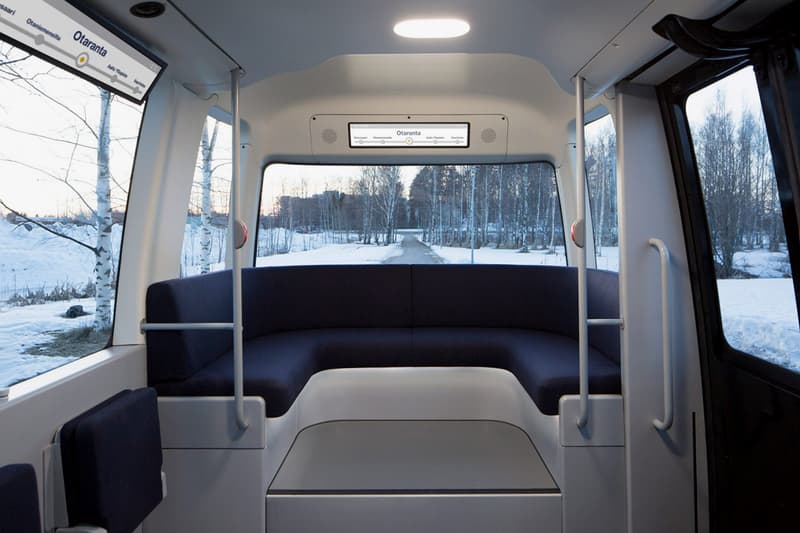 4 of 4
Muji has finally launched its driverless Gacha shuttle bus in collaboration with the Finnish autonomous-driving company Sensible 4. Following a number of teases throughout 2018, Muji has now given us a look at its pod-shaped, all-weather-conditions bus.
According to Muji and Sensible 4, the Gacha is the first autonomous bus in the world that is able to drive in all weather conditions. Sensible 4 CEO Harri Santamala told Dezeen that "Completely autonomous self-driving technology is not here yet. Most self-driving cars can operate only in ideal weather conditions and well-marked roads. This is what Sensible 4 has managed to change through repeated tests in the harsh winter conditions of the Finnish Lapland."
The design is inspired to bring peace, joy and happiness to those who use the Gacha which was created by Muji inside-and-out and equipped by Sensible 4. The people of Finland can experience joy for themselves by hailing the Gacha via a smartphone app, simply hopping on as it approaches the customer. The Gacha does this by using a digital map it teams up with its autonomous driving sensors technology to drive around cities and towns.
The bus is expected to hit the road for general public use in Espoo, Finland, in April this year, with more Gachas releasing in Hämeenlinna, Vantaa and Helsinki throughout 2019. Check out the Gacha and its minimalist design language in the video below.
For more automotive news, take a look at the latest in Elon Musk's Tesla line-up.