UPDATE: Elon Musk Has Just Unveiled the Tesla Model Y
Completing the spelling of "S3XY."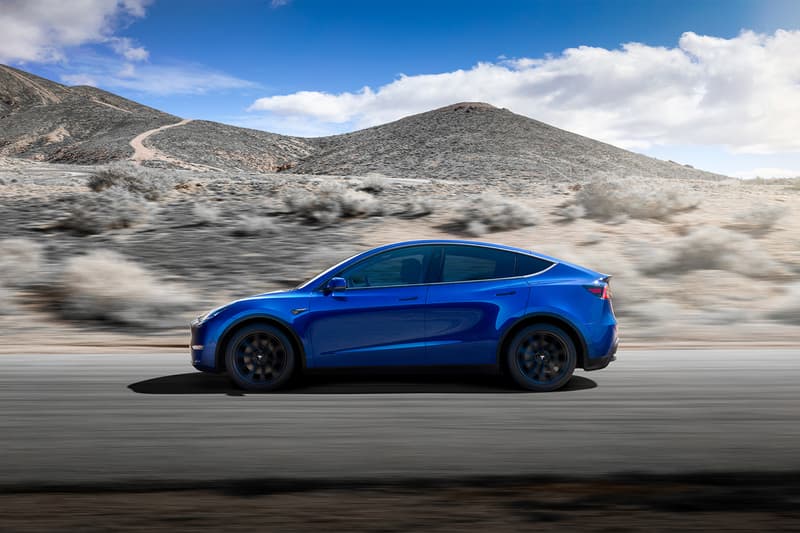 1 of 3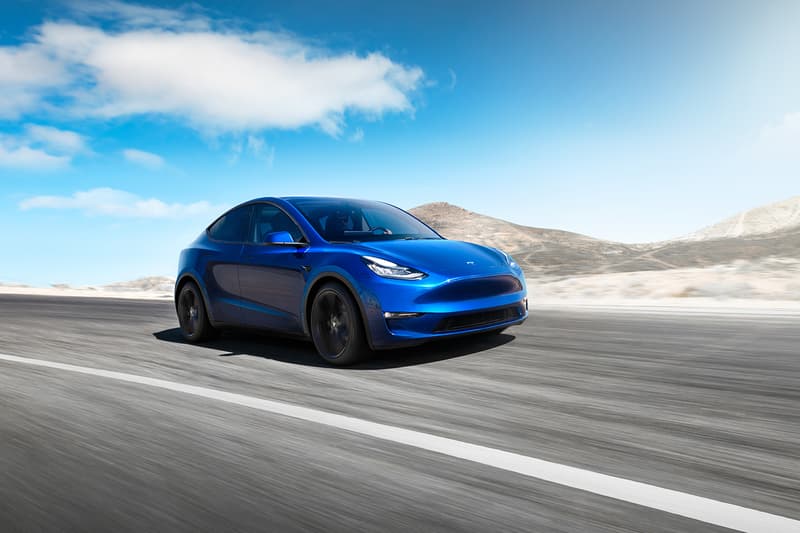 2 of 3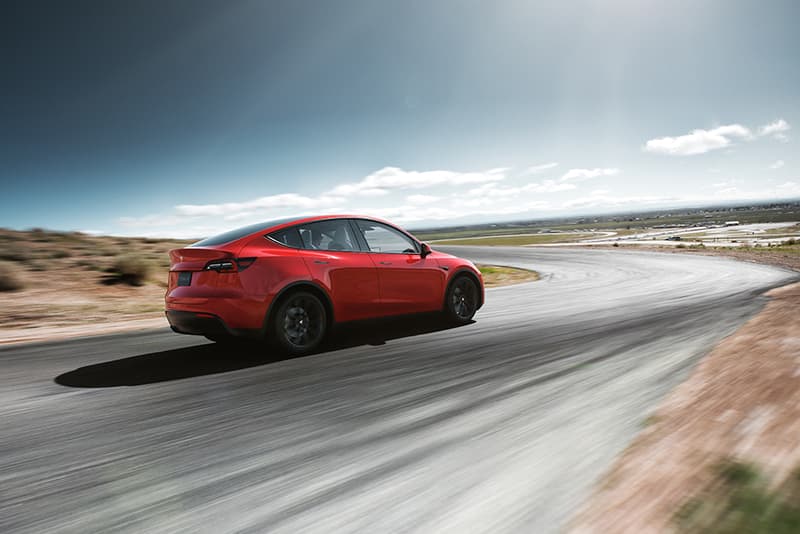 3 of 3
UPDATE: The Tesla Model Y will be available in four trims: Standard Range, Long Range, Dual Motor AWD, and Performance. The starting price will be $39,000 USD, with the others priced at $47,000 USD, $51,000 USD and $60,000 USD, respectively. Standard range will be up to 230 miles, while the Long Range version will be able to travel up to 300 miles in distance. The Standard Range will have a 0-60 mph time of 5.9 seconds compared to the Performance's 3.5-second 0-60 mph time. Look for the first batch of Model Y vehicles to deliver late 2020 to early 2021.
Meet #Tesla's brand new all-electric SUV, the Model Y: https://t.co/l0DtK2TbrS
✅ Expected 3.5 second 0-60mph
✅ Expected 300 mile range
✅ 7 Seats with panoramic glass roof
✅ Autopilot
✅ Starting at $39,000 pic.twitter.com/hyNOZP4Lz6

— WIRED (@WIRED) March 15, 2019
Slightly behind its 8PM PST livestream schedule, Tesla kicked off the Model Y's unveiling with a sizzle reel of factory workers putting together its electric vehicles, followed by candid footage of guests being launched in the upcoming Model Y.
Elon Musk immediately took the stage at the Tesla Design Studio to give the live audience a rundown of all the vehicles Tesla has put out since its inception. Speaking on the challenges that the first model faced, Musk then broke down the stories behind each of the models' names, even divulging that the second Model S was given the license plate "Model S 2," which could have been mistaken for "Models Too" — leaving Musk in fear that the license plate could have been misinterpreted as a pompous statement about himself.
After explaining that Tesla is the first car manufacturer to mass-produce vehicles in 100 years, the founder went on to showcase renderings of new factories around the world, and future expansions for its current models. The Model Y — completing the spelling of S-3-X-Y (SEXY) — is intended to be an entry level Model X, trimmed down and acting as the sibling to the Model 3. To learn of the Model Y as news unfolds via the livestream below, or watch over at Tesla.
In other automotive news, Ferrari plans for hybrid supercars & five new models for 2019.
Model Y

Thurs 8pm PDThttps://t.co/9GmXGxH0HX

— Tesla (@Tesla) March 14, 2019