American Eagle Sparks Debate With Sneaker Reseller Pop-up
The latest installment in its NYC flagship has become a bit controversial.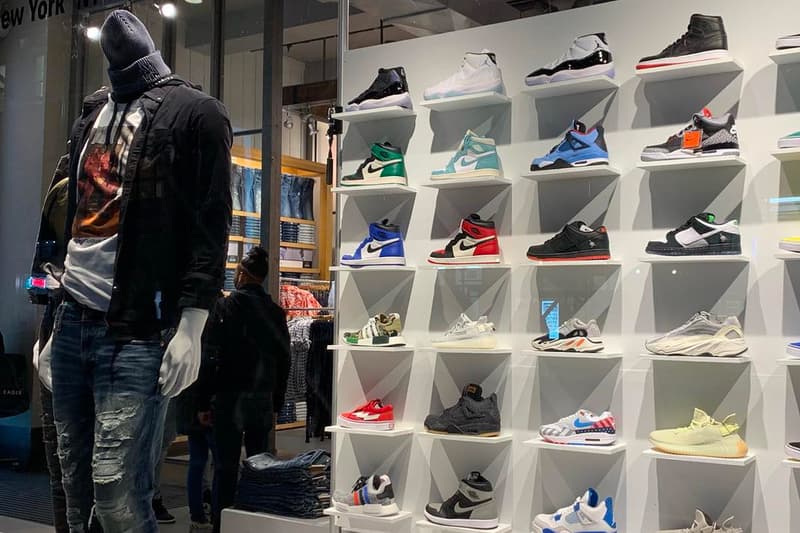 1 of 2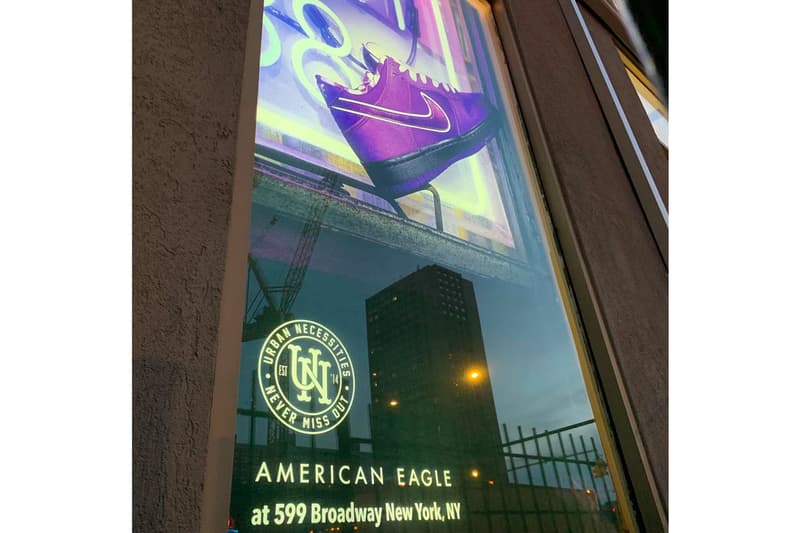 2 of 2
Over the past few weeks the second largest jeans retailer, American Eagle Outfitters, invested in a reseller shop based out of Las Vegas known as Urban Necessities. With this move, the retailer decided to put a year-long pop-up shop inside of its NYC location, offering up a third of its 1st-floor space for the reseller to showcase a variety of high-heat sneakers and goods. As a result, backlash has sprouted from a number of cultural movers and shakers, and even the designers behind some of the shoes the shop has decided to showcase.
Among those is jeffstaple, who states this campaign teeters along the fine line of what's "legal, what's moral, what's ethical and what's just plain wack." While Staple isn't the first to find the move baffling, what he does bring to attention is the resell market that is growing at hyperspeed — an industry so influential that one of the largest clothing retailers in the world has decided to jump into the market.
Let us know your thoughts below.
For more related news, Sean Wotherspoon and Nike have ended their Air Max 1/97 partnership.