UPDATE: Meek Mill Reveals 'Free Meek' Amazon Docuseries Trailer
Meek hopes to "highlight the need for criminal justice reform."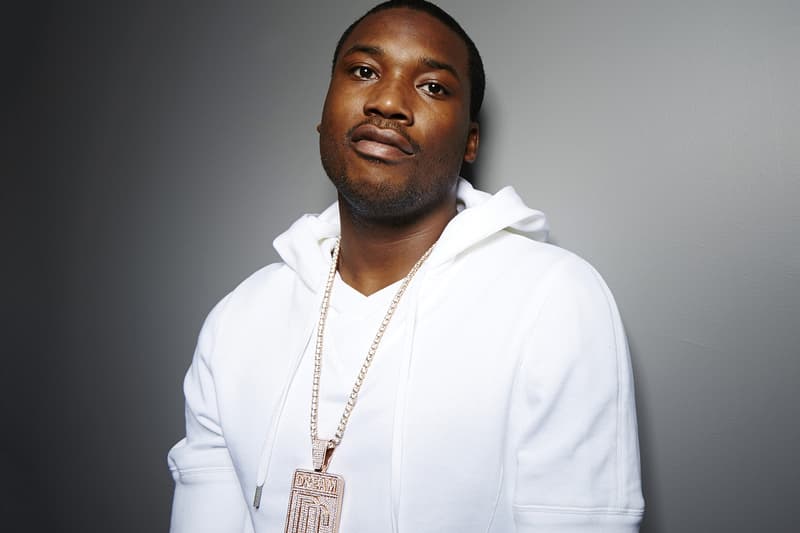 UPDATE (18 March 2018): Meek Mill has released the first trailer for Free Meek. Posted via Twitter, the rapper calls the docuseries a show that "explores my life and the flaws in the criminal justice system that have haunted me and others like me."
#FreeMeek explores my life and the flaws in the criminal justice system that have haunted me and others like me. Coming this Summer on @PrimeVideo ?? pic.twitter.com/Y5rfe5RVWf

— Meek Mill (@MeekMill) March 17, 2019
ORIGINAL (3 May 2018): Late last month, Meek Mill was released from prison and came home to an NBC News sitdown and a unique courtside experience. Now, Meek Mill is teaming up with Amazon Prime Video to tell his story via a new documentary series.
A six-part offering, the Meek Mill and Amazon documentary was made with the Philadelphia star's help and put together by a team of talented producers, journalist Paul Solotaroff, and filmmaker Isaac Solotaroff. A Roc Nation and The Intellectual Property Corporation production, the program sets out to deliver an exclusive, thorough look at Meek Mill's life and time in the criminal justice system. Using Meek Mill's experience as the main attraction, the team behind the documentary hopes to highlight the negative impact of long-term probation programs.
"I'm grateful for this unique opportunity to share my story and I look forward to collaborating with Amazon Prime Video, Roc Nation and The Intellectual Property Corporation on this incredible series," Meek Mill shares via press statement. "Not only will this documentary give viewers an unprecedented look at my life, but it will also allow me to use my public platform to highlight the need for criminal justice reform."
"We're thrilled to be working with such a talented group of producers to bring Meek's life story to light," Heather Schuster, Head of Unscripted Amazon Originals, adds. Meek's story of being incarcerated needs to be told and we will have incredible access that takes Prime members beyond the headlines and into his world."
The series will debut in 2019 on Amazon Prime.