UPDATE: 'Avengers: Endgame' Runtime & Official Synopsis Revealed
Slated to be the longest in the MCU.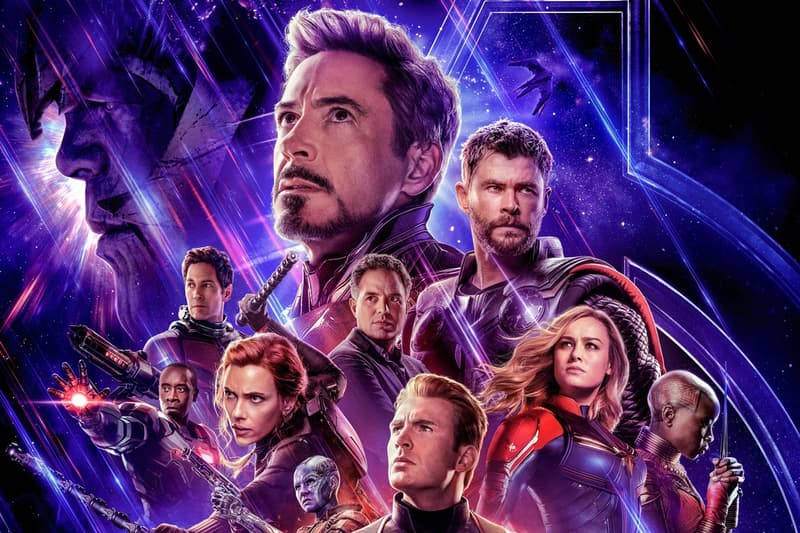 UPDATE (03/26/19): According to AMC Theaters, Avengers: Endgame is about to become the longest film in the Marvel Cinematic Universe with a runtime of three hours and two minutes. If this runtime holds true, Endgame will surpass last year's Infinity War, which came in at two hours and 36 minutes, and will make it the first MCU film to run longer than two-and-a-half hours.
In a recent interview with Collider, directors Anthony and Joe Russo explained, "Right now, we think the movie is playing well and we've had great responses from our test audiences and we're feeling very good about where it is." Marvel Studios chief Kevin Feige also affirmed "We're gonna release the movie at the exact right running time. I'm telling you this, it's gonna be perfect. It's gonna be the exact running time that the movie needs to be."
Avengers: Endgame lands in theaters April 26. Find the official synopsis below.
AMC has update their website with the official synopsis for #AvengersEndgame and lists the runtime as 3 hours, 2 minutes. pic.twitter.com/Uy4LEAsnJg

— Jeremy Conrad (@ManaByte) March 25, 2019
Original story (03/21/19): After the plot was believed to be leaked earlier this year on Disney's Australian website, Marvel has finally shared the official synopsis for its highly-anticipated Avengers: Endgame film.
Teasing the end of an era, as the surviving heroes must face off against Thanos, the synopsis was shared via Marvel's website earlier today. The full synopsis reads:
"The grave course of events set in motion by Thanos that wiped out half the universe and fractured the Avengers ranks compels the remaining Avengers to take one final stand in Marvel Studios' grand conclusion to twenty-two films, Avengers: Endgame."
Over the span of the Marvel Cinematic Universe thus far, 22 films have been created over the past 11 years. Marvel has also renamed this era of films, starting with 2008's Iron Man and including Avengers: Endgame, "The Infinity Saga." What's next to come will be a big turning point for the franchise after the events of Endgame. Endgame lands in theatres on April 26.
In related news, here's everything we learned after watching the latest Avengers: Endgame trailer.