Little Simz Found Strength In Stillness
She discusses the process behind making her new album, 'GREY Area,' and how it helped her heal.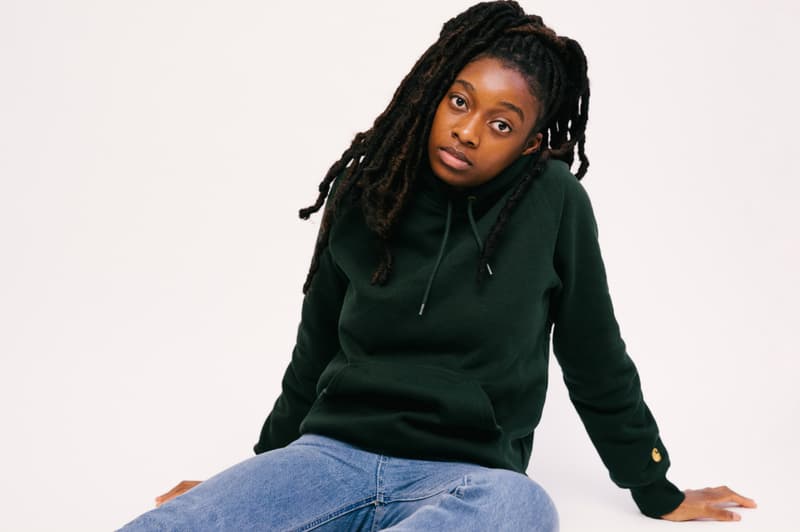 Most of us understand how challenging your mid-20's can be. You're most likely out of school, adjusting to working for a living and making adult decisions. Oftentimes, your circle has been cut in half as your personal, financial and social priorities shift.
Now imagine this is happening in the public eye, after Kendrick Lamar has called you "the illest doing it right now." That is where we find Little Simz.
Born Simbi Ajikawo, the 25-year-old rapper has been in the well known since she was a teenager. The London native's Blank Canvas mixtape debuted on Jay-Z's Life + Times website in 2013 when she was just 19. Fast forward to 2015, Simz is making waves in the UK and receiving crossover attention in the States. The industry immediately recognized her skill, which showed better technique than MCs twice her age.
Her debut album, A Curious Tale of Trials + Persons, dropped in 2015 to critical acclaim. The praise from superstars came pouring in, most notably from K.Dot, who raved about her on MistaJam's BBC Radio 1Xtra show. In 2016, Simz returned with her second studio album Stillness in Wonderland, a concept LP inspired by Alice's Adventures in Wonderland. The next year she was booked as the opening act for Gorillaz's 'Humanz Tour,' and featured on the song "Garage Palace," off the Deluxe edition of the virtual band's Humanz album. Needless to say the constant recording and touring has taken a toll on the young artist.
Of course constant motion is part of the job description for any international musician, but as Little Simz has found, that lifestyle doesn't leave room for the self to grow. For that, there has to be time for stillness, for room to process every moment. "People coming and going in my life was quite heavy," she says on her visit to the HYPEBEAST office. "I think I was just feeling it very intensely at that time."
For her third album, GREY Area, which dropped this month, Little Simz found time to slow things down and figure herself out, using music as her diary. GREY Area is a crystallization of all the thoughts that have been running through her mind for the last four years, making it her most cohesive work to date. She even developed a love for photography and shot all the artwork for the LP. A prodigy who wrote her first raps at age nine, Little Simz finally found time to slow down and see where her priorities are.
1 of 2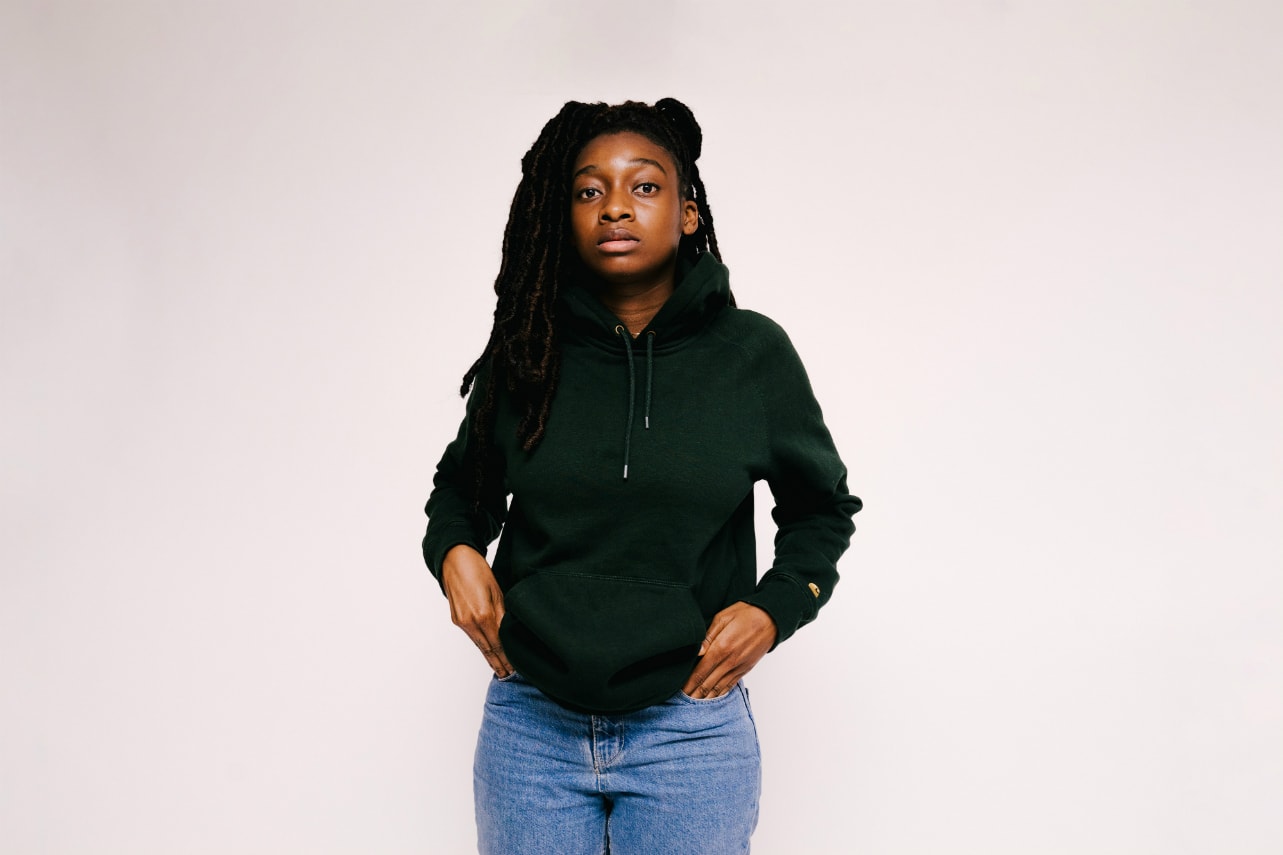 2 of 2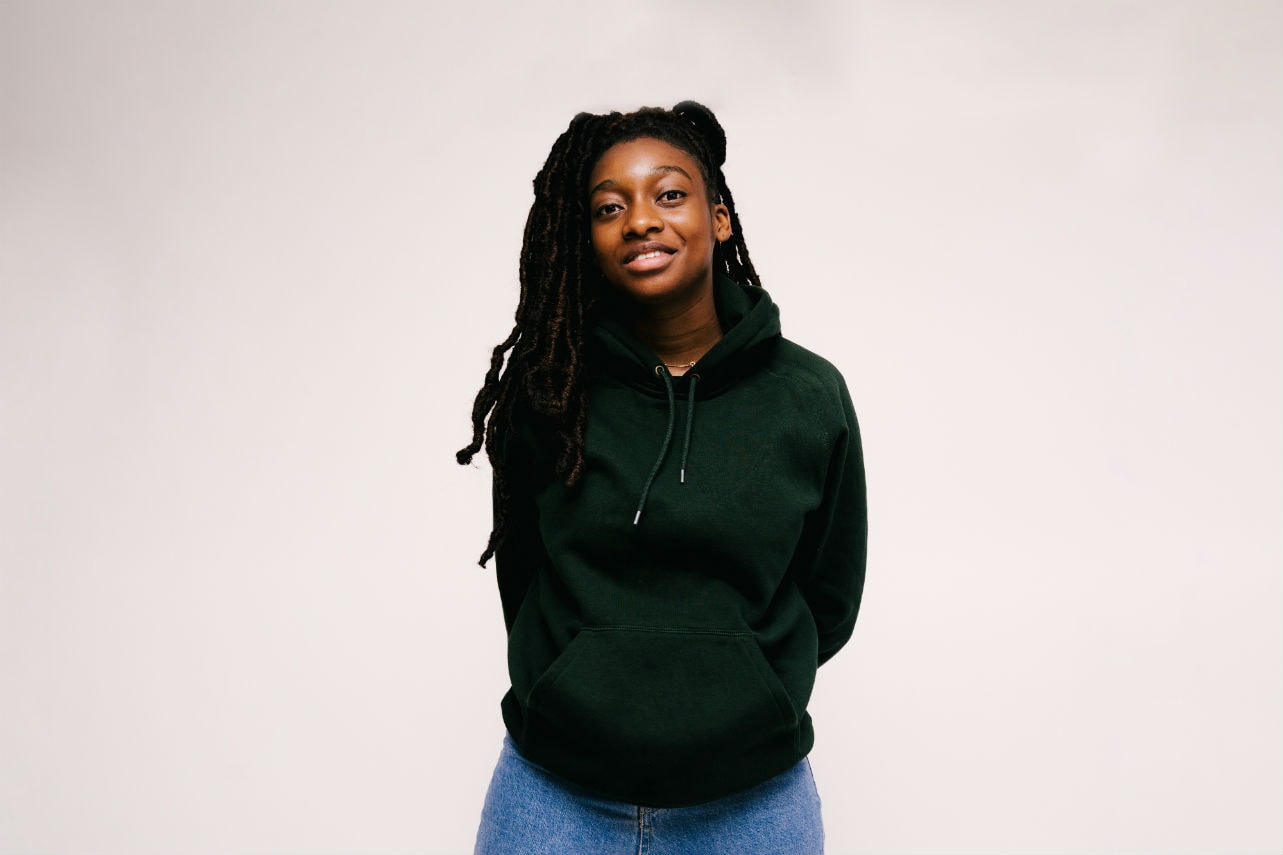 HYPEBEAST: What initially jumps out to me is the title of the album, GREY Area. I think of a mix or neutral ground. Was that it for you when making this album?
Little Simz: GREY Area to me is, well at the time I wrote the record, it was more so me being in kind of like a state of confusion; not feeling like anything makes sense. Like, nothing is just black and white. And more so, just in terms of the musicality of the record, I think it's not leaning towards anything genre specific so to speak. Whether it be from like grime, or funk, or jazz elements, and like raw 1990's hip hop feel, it's just like a mix and blend of a lot.
HYPEBEAST: What were you confused about?
Just coming into my mid-20's and feeling like nothing is set in stone. Everything I thought I knew about myself was like… things that I didn't like, I started liking; things that I liked, I no longer liked. And it's just like, "Okay, so who am I then? Is this what it's going to be like? Is this just what life is like?" You just go through it, and at different points, things don't feel the same as they once did before. And just trying to understand it for myself.
When you hit your mid-20's, it's a period where your priorities switch. As a musician, I think that's probably twice as hard, because not only are you growing as a person, but you're also growing as an artist. How did you balance that and find your way to express it, and clear it out?
Music is always what I've turned to express myself. Even when I think about what I have enjoyed or experienced in the past 12 months, I've been so blessed to have that sort of outlet. Some people go through shit and turn to drugs or alcohol. So, I'm very, very lucky to have that as a source of healing, and that's what this album feels like. It feels like a cleanse, it feels like I've healed. It feels like I've challenged and I've pushed myself and my artistry a lot.
With my last album, it was obviously a conceptual album, I think a lot of things probably have gone over people's heads. With this album, it's very much to the point with everything.
I worked with a producer called Inflo from London, and I think that our chemistry is what made these songs, but more so, I've never worked with like a producer for a long period of time on a specific project. So, this was a new experience for me. With this, it was like I just have to focus on my writing and kind of trust someone else to do what they are good at.
Was that hard for you?
Yeah, because I'm so used to one way of doing things. It's like, have I got this backwards? Have I been doing it wrong all this time? And even [the] first few sessions we had, I remember we just talked for ages, for days, and we didn't make any music. To the point where I was low key like, I don't want to talk anymore, I just wanted to be creative and work on some stuff.
I'm not naturally a talker like that; I'm quiet. I remember saying to him, "Why are you making me talk so much?" And he was like, "Well, your voice is your instrument. If you was a guitarist, you [would be] sitting here for days going through guitar chords, or melodies, and this, that and third." I think that was an exercise in itself in helping me to open up, which is why this is probably my most personal album.
As you were making the project, what's the feeling after? Is it like relief, is it shock?
It all depends on the song I think. There's some songs that feel like, "Yeah, I'm glad I've gotten that out of my system." There's some songs that I'll write, and then I'll go and perform it, and I'll realize, I haven't actually dealt with it because it feels like a wound that I'm opening up.
And then, well at least for this album anyway, I'm just going to stop when I have no more to talk about. I didn't want to just talk about things for the sake of talking. I've been doing this my whole life, and I only have 24 years worth of experience. So, in my head it's like, "What can I talk about that people have not heard me say before?" Or, "Where can I take it musically that people have not heard me go?"
1 of 3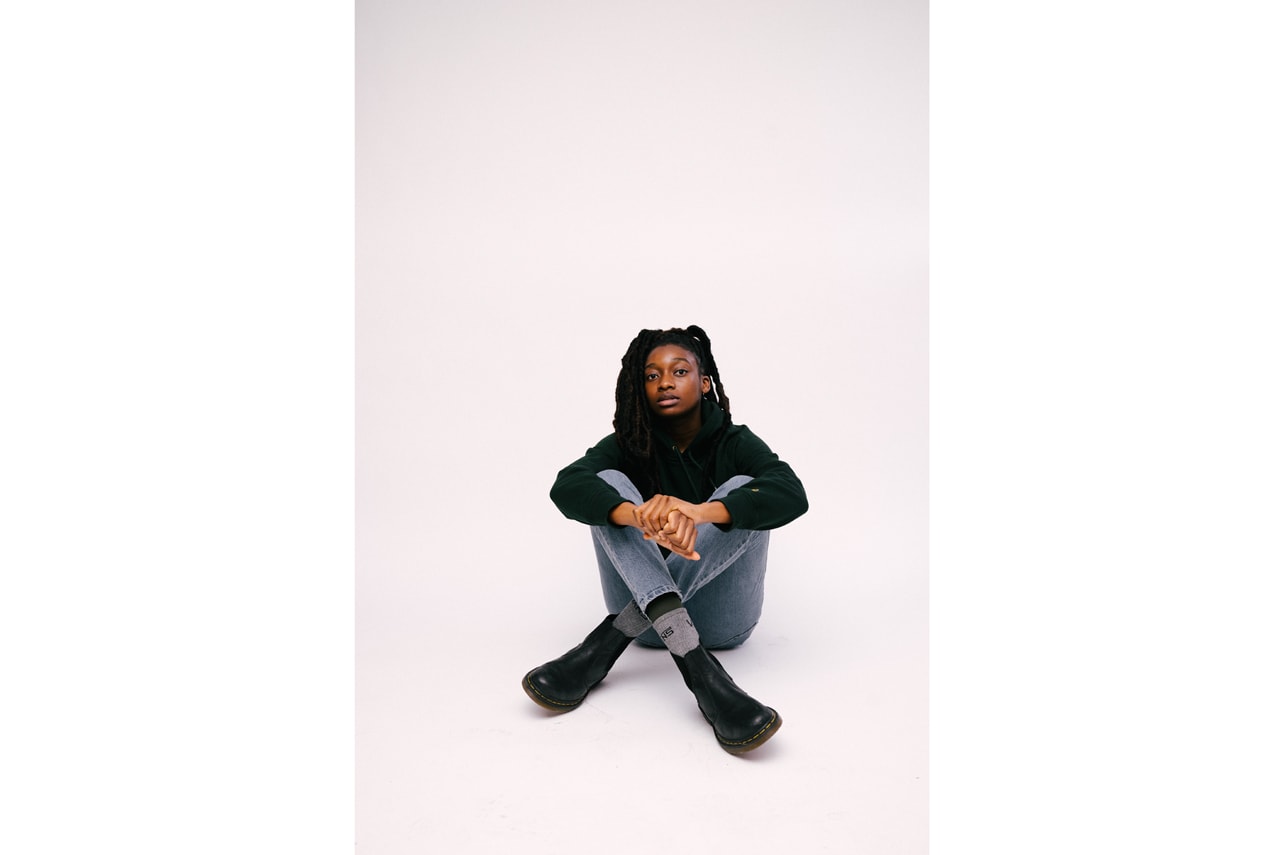 2 of 3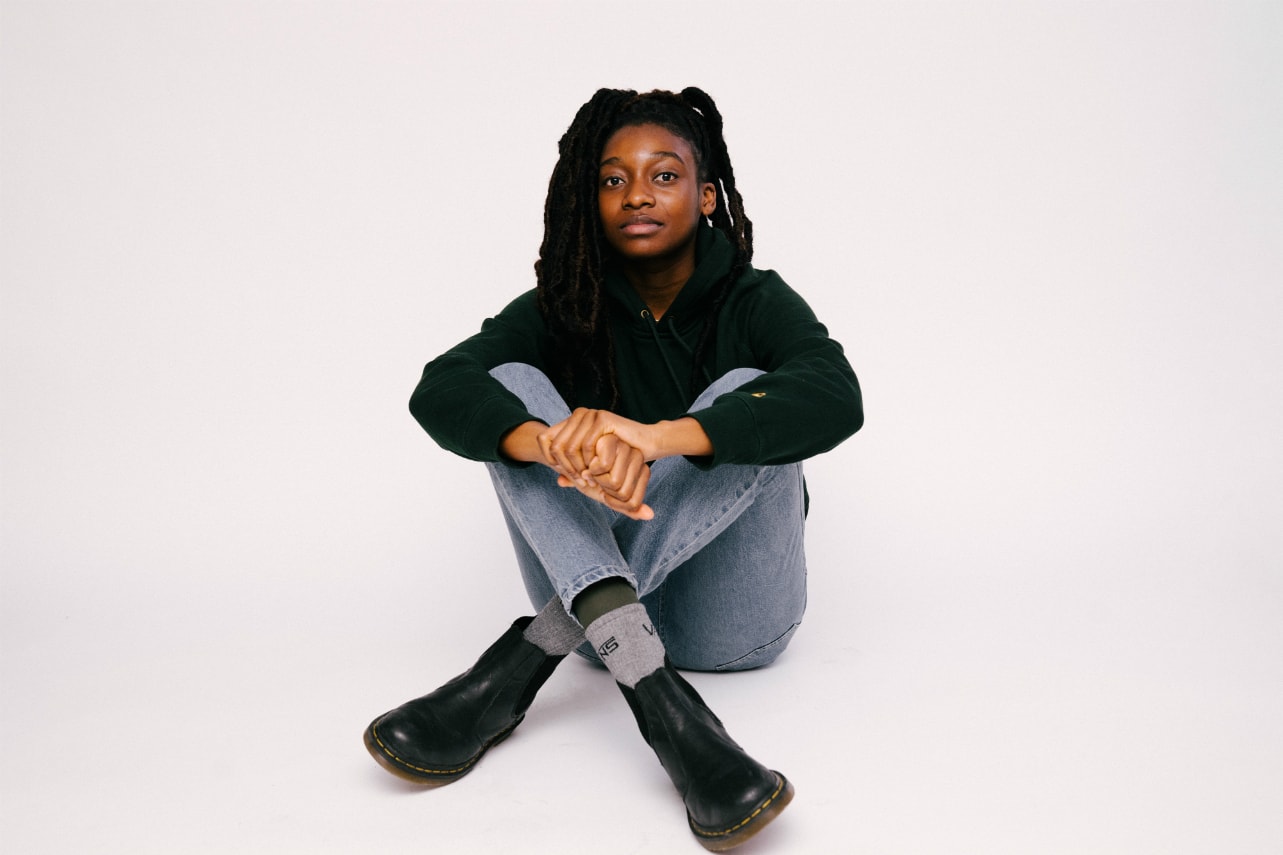 3 of 3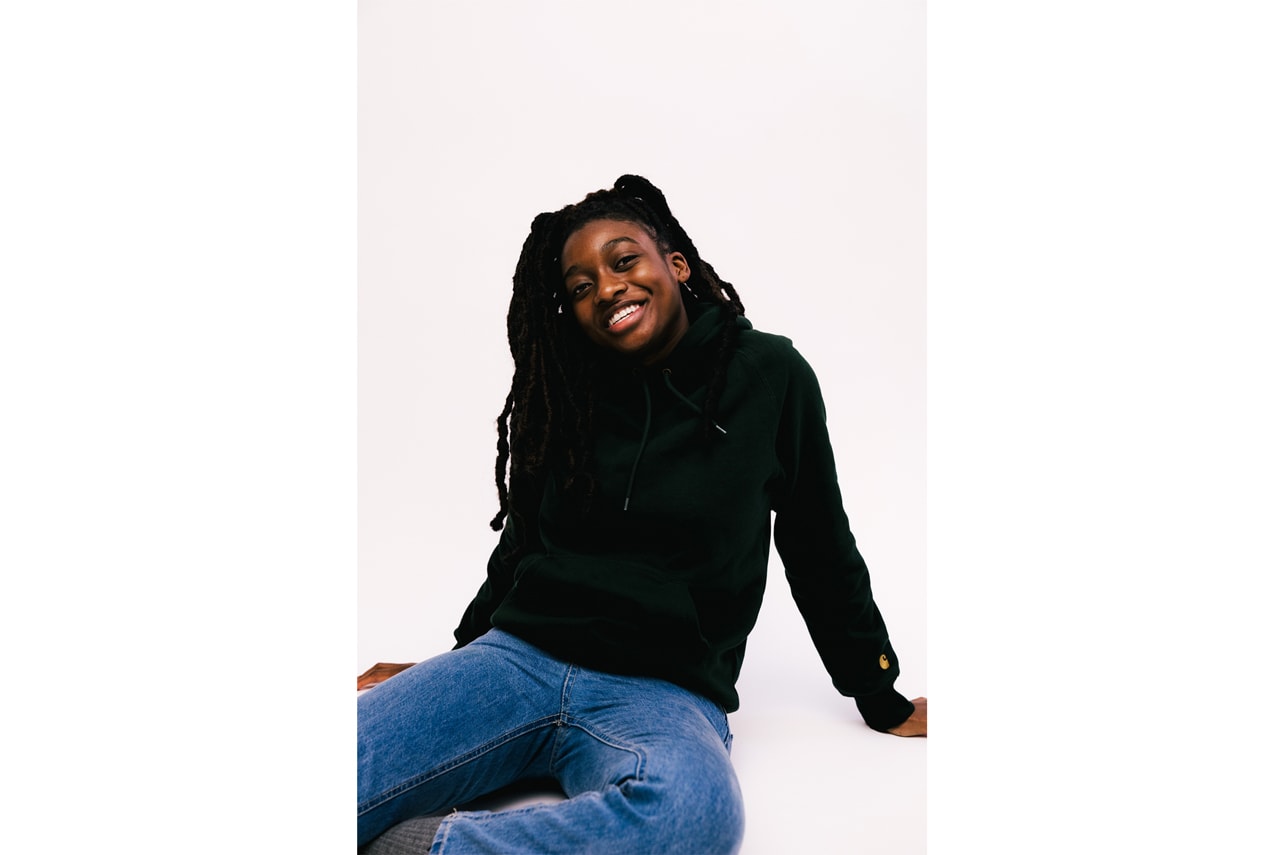 I didn't even know you did photography.
Neither did I.
[Laughs] When did that desire for photography happen?
There was a point in my life where I felt like I'm always being captured. Whether it's on stage, or whether it's just in passing and you get people that are wanting to take photos. I travel so much for work, and I go home and I don't actually remember things because it just goes. So I think it was initially, I picked up the camera to document, almost like it's just like writing a diary.
Yeah, I see
And then as I continued to do it, I started to develop more of a love for it and just started to look at things with a different eye. I guess the more you do something, you get more invested into it. And in going into this album, I just made the decision to shoot all the single artwork for it. I didn't know like how it would turn out, or if it was going to be any good, but I felt like I wanted to try it.
Luckily enough, I had good people to help support and help facilitate that in bringing my ideas to life. Because I just had these ideas, even with "Offence," I thought it needs to be a group of young girls of color in army gear screaming. That's literally all I had in my head, and I managed to bring that to life. It was like cool to just take myself out of a particular comfort zone of just making one type of art, which is music, and try something new.
Do you feel a different type of satisfaction or power with photography?
Yeah, I feel like there is no pressure. Sometimes when I make music I feel, not now, but I did feel like a bit under pressure because there are so many eyes on me waiting to hear what I have to say, what I'm going to do next. It was just a bit overwhelming. With photography, it was more so, I don't even care, I just like taking pictures. And this is like, no one ever has to see it, and I quite like that.
You were co-signed by Kendrick Lamar early on in your career and that can be a double-edged sword because now you're expected to be the next "star." Was that a blessing or a curse for you?
I think that first hand, if anything, just gave me more fire in my belly to want to do more and be better. It was like, "No, you actually got eyes on you now." And you actually like need to … not even let them down, but not let yourself down.