A$AP Rocky Joins Comethazine for Official "Walk" Remix
The two unite for some playful bragging and boasting.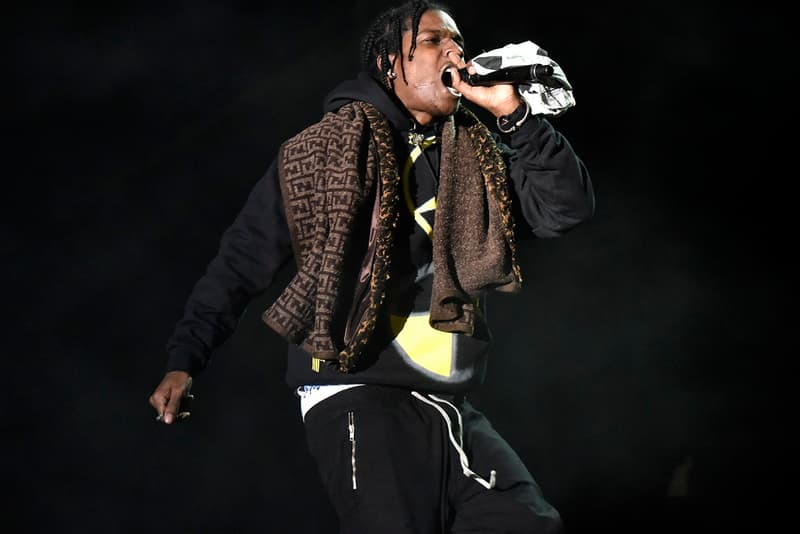 Towards the beginning of the year, Comethazine released a new full-length project known as Bawskee 2. The second entry in the rapper's Bawskee series, Bawskee 2 delivers 10 new tracks, none of which feature any guest verses. Now, taking us back even further in his body of work, Comethazine is revisiting one of his biggest pre-Bawskee 2 singles for his latest release; specifically, the St. Louis artist is teaming up with A$AP Rocky for the official remix of his hit-record "Walk."
"Step on the scene / With the Co-Comethazine / Give him a magazine clip / Wax on, keep it legit like I told you, ten fold / Green Benjis, Blue Benjamins, identical / I keep me some 20s, no 20s or 10s, can't bend or fold / Keep me some crippies, all red billies, no menopause / I'm that n***a, b****s on my zipper, walk around like that n***a / Disagree, I beg to differ, I back door strippers / In the back, slap n***as, I even smack childrens," A$AP Rocky raps.
You can stream Comethazine and A$AP Rocky's official "Walk" remix below.
For more, take a look at A$AP Rocky's "Kids Turned Out Fine" video from last month.