T-Pain Shares His Musical Genius in This Week's NYC Event Roundup
Get ready for spring with this week's best music, art and shopping events.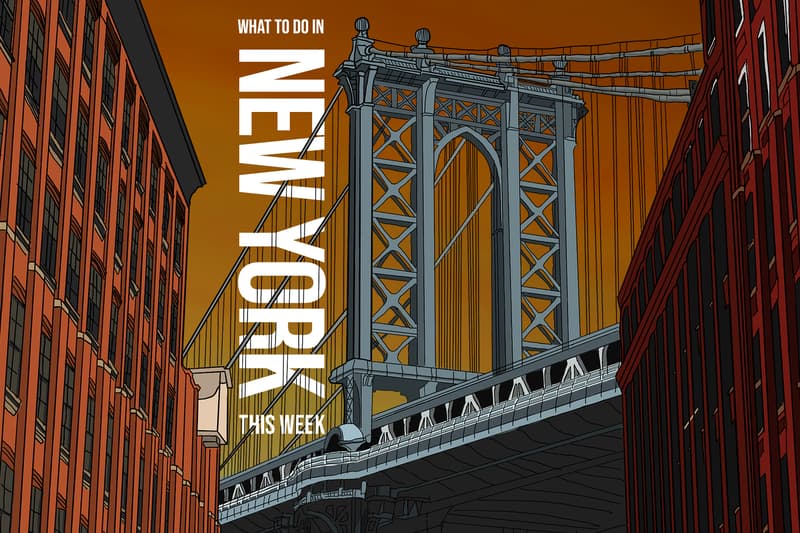 Last week we celebrated St. Patrick's Day, but this week we're getting ready for spring with music events from legends like T-Pain, as well as new shopping experiences from Vans and Hudson Yards. Read on for the best music, art and shopping events for the week of March 18 to 24.
Music & Nightlife
Genius Level: T-Pain
Where: Genius, 85 4th St, Brooklyn
When: Tuesday March 19, 7 to 10 p.m. EST
However you feel about T-Pain's style, there's no denying his contribution to pop music. The rapper and Auto-Tune pioneer will visit Genius' Brooklyn event space for a conversation with Rob Markman on his musical styles and collaborations with everyone from Kanye West to Bruno Mars.
Frequency
Where: Jia, 105 Rivington St, Manhattan
When: Tuesday March 19, 11 p.m. to 4 a.m. EST
Get the weekend started (very) early with the latest Frequency party at Hotel on Rivington's Jia Lounge. Listen to New York's rising DJs like Dylan the Gypsy.
OkayAfrica 100 Women: Moonchild Sanelly and Alsarah & the Nubatones
Where: BAM, 30 Lafayette Ave, Brooklyn
When: Friday March 22, 9 p.m. EST and Saturday March 23, 9 p.m. EST
Celebrate Women's History Month with a series of shows at the Brooklyn Academy of Music, hosted by OkayAfrica. South African artist Moonchild Sanelly will play on Friday, while Brooklyn's own Alsarah & the Nubatones will take the stage on Saturday.
Public Records presents: Maayan Nidam
Where: Public Records, 233 Butler St, Brooklyn
When: Saturday March 23, 10 p.m. to 4 a.m. EST
Public Records is the latest event space to open up in Brooklyn, having opened up in Gowanus earlier this month. This weekend the space invites Israeli-born, Berlin-based DJ Maayan Nidam to play her minimal techno beats.
Art & Cinema
Yoon Hyup – Bisco Smith | MIDNIGHTS
Where: GR Gallery, 255 Bowery, Manhattan
When: Wednesday March 20, 6 to 9 p.m. EST
GR Gallery brings together works from New York-based artists Yoon Hyup and Bisco Smith. If you can't make it to the opening night reception on Wednesday, the exhibition will remain open for viewing until April 20.
"My Favorite Heartbreak" Opening Reception
Where: Paradice Palase, 1263 Bushwick Ave, Brooklyn
When: Friday March 22, 6 to 9 p.m. EST
Bushwick's community-oriented gallery Paradice Palase will host a two-day installation from young artist Mitchell Reece this weekend. Described as an immersive experience, the installation will honor those who have stood up to the U.S. justice system.
Fashion & Shopping
Snark Park by Snarkitecture
Where: The Shops at Hudson Yards, Manhattan
When: Ongoing from Saturday March 23
Have you visited New York City's new Hudson Yards? If you're looking for a reason to visit the massive shopping center, pick up tickets to Snarkitecture's Snark Park installation. Tickets are available from Saturday onwards, and if you go be sure to pick up an ice cream from the on-site KITH Treats.
Vault by Vans Pop-Up Store
Where: 219 Bowery, Manhattan
When: Ongoing
Vans brings its first ever standalone Vault store to New York City this month. Located in the Lower East Side, the space is slated to host shopping events in the coming weeks. Watch this space, and in the meantime shop for a new pair of Vans Vault kicks.