These Are the 50 Best Restaurants in Asia This Year
A new winner ousts the former four-time reigning champ.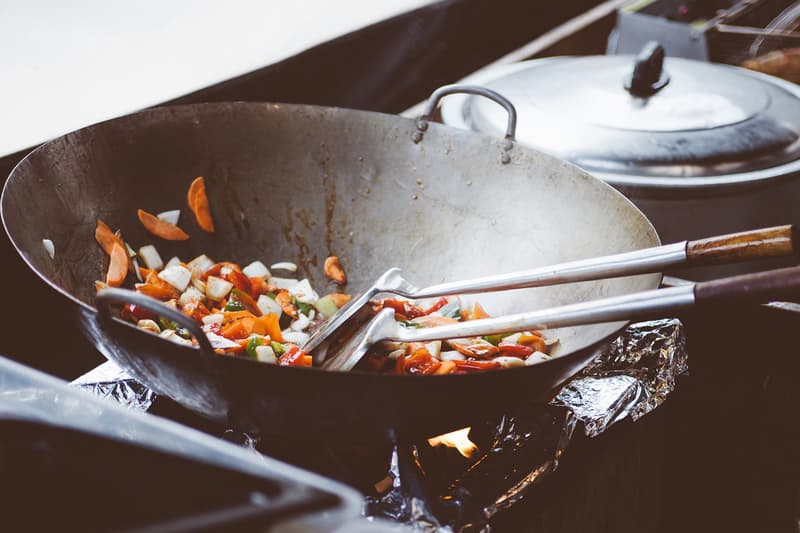 The seventh annual "Asia's 50 Best Restaurants" awards ceremony was held in Macau on Tuesday, crowning Singapore's posh Odette restaurant as the 2019 winner. It marks the first time in five years that a new establishment has claimed the top title at the "Oscars of dining" soiree, as the bistro's modern French cuisine ousted Bangkok's Indian-infused Gaggan, the former four-time champ.
"It was not expected and we are very thankful to all the people who just love our food, our cuisine, our restaurant. It's been an incredible four years for us [since we opened the restaurant]. It's not just about food, it goes beyond that," Odette lead chef Julien Royer said during his speech.
Over 300 individuals in the industry, including restaurateurs, food writers, critics and more, take part in the voting process that determines the cream of the crop. In addition to Odette — which landed fifth on last year's list — Singaporean eateries nabbed six other spots on the line-up. Japan snagged 12 in total, including four in the top 10.
Keep scrolling below to check out the full list of winners, and for more food news read up on a recent study that suggests hip-hop music works best for aging cheese.
"Asia's 50 Best Restaurants" 2019:
1. Odette, Singapore
2. Gaggan, Bangkok
3. Den, Tokyo
4. Suhring, Bangkok
5. Florilege, Tokyo
6. Ultraviolet by Paul Pairet, Shanghai
7. Mume, Taipei
8. Narisawa, Tokyo
9. Nihonryori Ryugin, Tokyo
10. Burnt Ends, Singapore
11. The Chairman, Hong Kong
12. 8 1/2 Otto e Mezzo, Hong Kong
13. Mingles, Seoul
14. La Cime, Osaka, Japan
15. Belon, Hong Kong
16. Gaa, Bangkok (New entry)
17. Indian Accent, India
18. Il Ristorante — Luca Fantin, Tokyo
19. Bo.lan, Bangkok
20. Le Du, Bangkok
21. Amber, Hong Kong
22. Nahm, Bangkok
23. Sazenka, Tokyo (New entry)
24. La Maison de La Nature Goh, Fukuoka, Japan
25. Sushi Saito, Tokyo
26. L'Effervescence, Tokyo
27. Jade Dragon, Macau
28. Paste, Bangkok
29. Fu He Hui, Shanghai
30. RAW, Taipei
31. Shoun Ryugin, Taipei
32. Jaan, Singapore
33. Les Amis, Singapore
34. Vea, Hong Kong (New entry)
35. Ministry of Crab, Sri Lanka
36. Wing Lei Palace, Macau (New entry)
37. Neighborhood, Hong Kong
38. Lung King Heen, Hong Kong
39. Nouri, Singapore (New entry)
40. Waku Ghin, Singapore
41. Toc Toc, Seoul
42. Locavore, Bali
43. Toyo Eatery, Manila (New entry)
44. Seventh Son, Hong Kong (New entry)
45. Quintessence, Tokyo
46. Dewakan, Kuala Lumpur (New entry)
47. Sugalabo, Tokyo
48. Sorn, Bangkok (New entry)
49. Corner House, Singapore
50. Ta Vie, Hong Kong