UPDATE: Apple Announces an Event for March 25th, Rumored to Debut Streaming Service
Following rumors of a slight delay.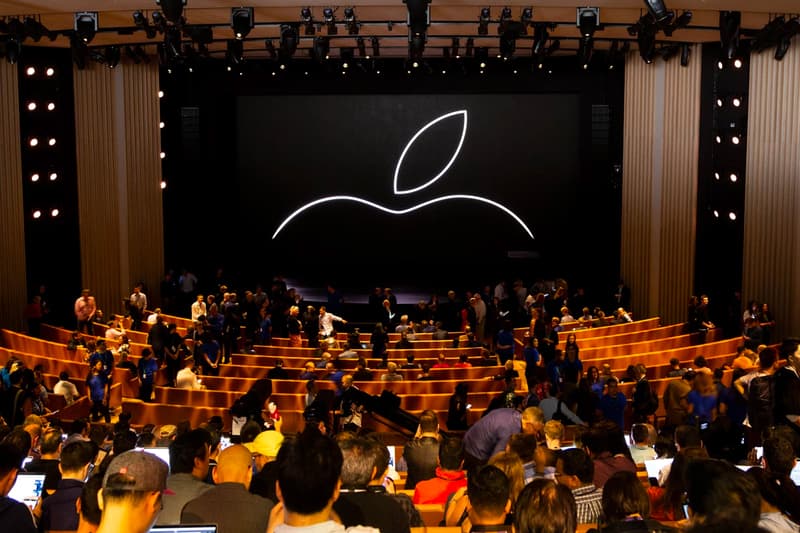 UPDATE: Apple has officially confirmed it will host a new event March 25 at the Steve Jobs Theater, reigniting rumors that the company is planning to debut its upcoming streaming service. It was rumored that the rollout for the service may have been significantly delayed, however, the new graphic for the event announcement alludes to the contrary. Apple's tagline "It's Showtime" has been used in 2006 for the debut of iTV (which was renamed Apple TV when it officially dropped.)
Apple confirms March 25th event, expected to announce new TV servicehttps://t.co/iCIITrmG7p pic.twitter.com/ARteduySXg

— The Verge (@verge) March 11, 2019
Apple used the same tagline in 2006 for the event at which it previewed what would become Apple TV pic.twitter.com/8kq2bPymMa

— John Paczkowski (@JohnPaczkowski) March 11, 2019
Original update Feb 15, 2019: According to Apple Insider, Apple's in-house streaming service rollout may be delayed significantly longer than first believed. Though initial leaks hinted at a mid-April launch following a reveal on March 25, sources claim that the service will not be ready until either summer or fall 2019. Instead, Apple will use the reveal event to tease forthcoming shows, with celebrities like Reese Witherspoon, J.J. Abrams and Jennifer Garner rumored to make appearances.
Furthermore, whispers are hinting that Apple is preparing to launch dedicated marketing campaigns not only for the service, but for its exclusive programs, which include an "untitled morning show drama" reportedly starring Witherspoon, Jennifer Aniston, and Steve Carrell. This would be an departure from the tech giant's approach to Apple Music commercials, only rarely producing select spots for artists and albums.
It's speculated that Apple is hunting for anchor programs that will entice users to pay up for a subscription, though it may initially be free to Apple customers. Rumors suggest that Apple is even moving away from its preferred family-friendly content to snare more desirable shows.
Original Story: According to reports, Apple is preparing to launch its video streaming service mid-April. Reports are noting that the tech company has been going around to different entertainment companies that have signed up to offer content on its new platform to warn them of the impending launch.
The Netflix rival is believed to feature Apple's original content produced by third-party media entities like HBO, STARZ and a host of celebrity signees. The rumored streaming platform is set to arrive on the existing Apple TV app, with some original content provided to users free of charge. The rumored video streaming platform is set to debut in the United State first, with plans to expand to more than 100 counties in 2019.
Stay tuned for more details, as the story develops.
For more tech news, Apple's FaceTime was recently hit with a serious bug that lets you listen in on people you call.