ICYMI: Gary Clark Jr., Nakhane, Yung Baby Tate, Kero Kero Bonito, Dijon & More Share New Music
There's a ton of under-the-radar music that has been released over the last few weeks.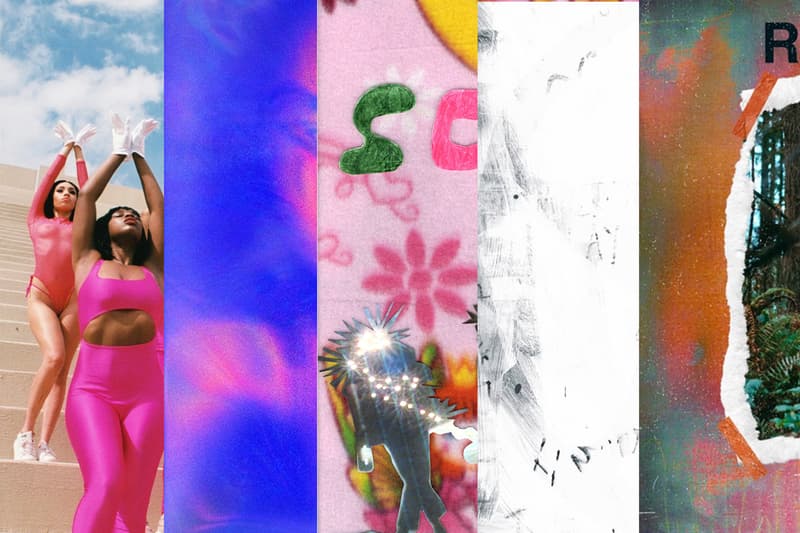 It's been a busy week of music, with a ton of artists are dropping bodies of work. To make sure our readers are all up to speed, HYPEBEAST offers ICYMI, a list of significant new projects, songs and videos that have been recently released but you may have missed. This week's selections include music from Gary Clark Jr., Nakhane, Yung Baby Tate, Kero Kero Bonito, Dijon, SPELLING, Travis Thompson, IAMDDB, Eric Bellinger, Trevor Jackson, GERM and ELHAE.
Gary Clark Jr. – THIS LAND [WARNER BROS. RECORDS]
Gary Clark Jr. is an upper echelon-type musician. His music is timeless and his highly anticipated, third full-length studio album, THIS LAND, will be in the discussion for the best album of 2019. If you haven't yet, sit down with this body of work for a while and soak in the music.
Nakhane – You Will Not Die [Kimhab Trading]
Nakhane's story is insane. The South African-born actor and musician had to move to Dalston in London because people in his home country wanted to kill him because he was gay. As he dealt with hate, he released You Will Not Die, a fantastic new album that touches on queerness, spirituality and is reshaping contemporary pop music. The album originally released last year in Europe and Africa and in the United States last month.
In his New York Times feature, he says, "Someone like me could never have existed in any other era than now. The fact that I have an album being released internationally, being an out, political, queer black person who speaks his mind and makes good music? My existence is miraculous."
Yung Baby Tate – GIRLS [Yung Baby Tate]
Rising Atlanta star Yung Baby Tate is one of the most exciting new artist to watch right now. Her new album, GIRLS, has been the talk of her hometown and her music is starting to make waves on the internet. The 11-track LP is written, performed and produced entirely by Yung Baby Tate, featuring tracks with Kari Faux, Bbymutha, Killumantii, Mulatto, and Baby Rose. The project is also accompanied by a short film showcasing various personalities of girls represented throughout the project.
Kero Kero Bonito – "The Open Road" [Polyvinyl Record Co.]
After releasing Time 'n' Place last year, Kero Kero Bonito is back with new music for 2019. To celebrate their forthcoming North American tour, the band announced a new 7-inch featuring Time 'n' Place standout single, "Swimming," as the A-Side plus a brand new B-Side titled "The Open Road."
KKB on the new record, "It is a song about our North America tour last year, including anecdotes about the time a lorry nearly jackknifed into us in a blizzard '(We came to a halt in the snow / Swerving on the wet slush below / Just as well we did 'cos / That lorry in front of us / Was gonna tip over)' and getting robbed in San Francisco '(Way out on the north golden coast / Just as we were ready to go / Bandits broke into the van / And took all we had).'"
Dijon – Sci Fi 1 [Dark Green, Dark Green]
Los Angeles-based, Baltimore-raised artist Dijon drops his debut EP, Sci Fi 1 and there's a strong chance that Dijon will be everywhere by the summer. The EP is led by "Cannonball" and "Drunk" and marks the first full solo body of work from Dijon. Speaking on the EP, Dijon says "Sci Fi 1 is a collection of ideas that did not have a home-not quite an album, something in between. Made in living rooms mostly at night."
SPELLLING – Mazy Fly [Sacred Bones Records]
One of the most interesting projects to drop this year is Spelling's Mazy Fly. The album follows up her debut album, Pantheon Of Me, which came out in 2017 and the newest LP is led by her single "Haunted Water." The Bay Area singer and producer, who's real name is Chrystia Cabral, makes music that's impossible to put in a genre; she's truly in her own lane.
Travis Thompson – RUNAWAYS [AMBAUM/Epic Records]
Seattle rapper Travis Thompson dropped his brand new RUNAWAYS EP a few weeks back. Quietly, Thompson has been a solid new artist over the last year and recently inked a deal with Epic Records. After touring with Macklemore in 2017, he broke out last year after his previously-released 13-track independent full-length YOUGOOD?, which was accompanied with a feature-length film. Now, he's ready to make the leap.
IAMDDB – SWERVVVVV.5 [Union IV Recordings]
IAMDDB drops the best installment to her EP series with SWERVVVVV.5. The body of work as a whole is her strongest offering and mixes old school energy with grimy sounds with brash lyrics.
Eric Bellinger – The Rebirth 2 [YFS / EMPIRE]
Over the last few years, you can argue that Eric Bellinger has been the most consistent R&B artist in music. His projects are always solid and he has incredible work ethic. Most recently, Bellinger released the second installment of his The Rebirth series. The massive 32-track LP features guest appearances from Chris Brown, OG Parker, BJ The Chicago Kid, Ne-Yo, Brittany B, Nipsey Hussle, Jeremih, Ma$e, RJ, Problem, among others. The LP may look daunting but it's worth the listen.
ELHAE – TROUBLE IN PARADISE [Atlantic Records]
ELHAE – which stands for "EVERY LIFE HAS AN ENDING" – is an impressive young ATL-based singer who been getting better over time. Most recently, ELHAE dropped TROUBLE IN PARADISE, a 12-track conceptual project inspired by favorite albums by Kid Cudi, Childish Gambino, and Kendrick Lamar. The project includes appearances from Wale, Xavier Omar, Big K.R.I.T., O.T. Genasis, and Sevyn Streeter. Speaking more on the release via Twitter, ELHAE states: "My heart is full today guys, really. I put so much time and effort into this album and to see you guys love it means the world to me. Thank you."
GERM – Germ Has A Deathwish [G59 RECORDS]
Atlanta MC and newly-signed $uicideboy$'s G59 Records artist Germ dropped his debut album and first project with the label titled Germ Has A Deathwish. The 11-track LP includes frequent collaborators and friends including $uicideboy$, Lil Gnar, Shakewell, Ohgeesey and Pouya with production from Yago, Travis Barker, Beer Can Dan, Versace Dre, Ricky Anthony and Bud Dywer.
Germ didn't set out to become a rapper. According to the artist his current rap career was, "actually an accident. It just came naturally out of being lit up, going crazy, doing my 'live fast, die young' thing. I did not wake up wanting to be a rapper – I was more like, 'Fuck rapping.' As a skater, I wanted to beat up rappers. But then someone handed me a mic, and I just bodied that shit."
Trevor Jackson – Puddles [Born Art / EMPIRE]
Singer/actor Trevor Jackson continues his strong run with his latest single "Puddles." This is the second single off his forthcoming LP, Rough Drafts Pt. 2. This is for the grown folks.
Bonus: Zaytoven: NPR Music Tiny Desk Concert
So what could have been a disaster turned into one of the best videos of this year. Future was supposed to give a performance for NPR's Tiny Desk with a live band led by Zaytoven but the ATL rapper bailed on the show.
"After several hours of waiting, with the band all warmed up and ready, word came that Future would be a no-show," NPR's Rodney Carmichael wrote. Instead of chalking the day up, Zaytoven and crew performed a medley of Future instrumentals like "Lay Up," "Peacoat," and his own "Mo Reala." This is why Zaytoven is one of the best producers ever.