Pardison Fontaine Releases "Madden Flow" and "Rodman"
The two new tracks dropped over the weekend.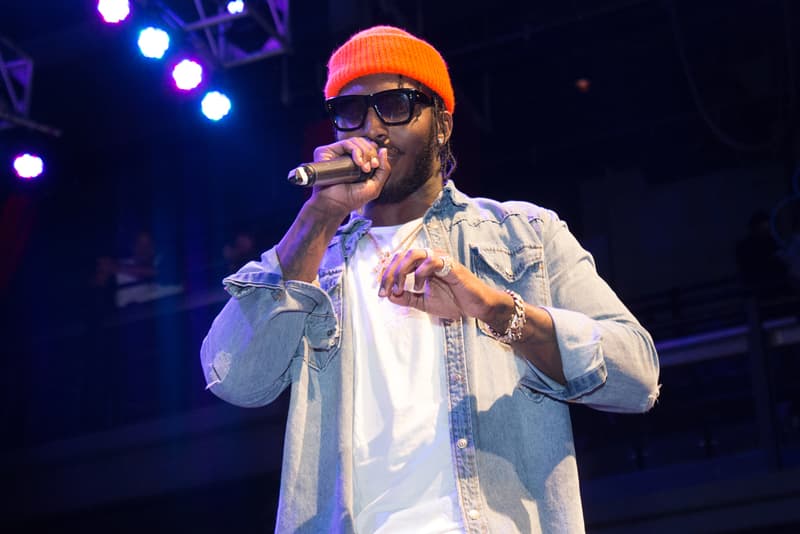 Atlantic Records' Pardison Fontaine provided fans with new music over the weekend, dropping off two fresh tracks on Friday. The rapper takes to the songs solo, offering up smooth bars on records entitled "Rodman" and "Madden Flow."
"Rodman" features a bass-heavy beat where he muses about the likes of "doing dirty work like Rodman" and styling in "Fendi flip-flops." Meanwhile, "Madden Flow" brings in a slight R&B sound, as the artist raps about a love gone awry as well as "fake friends and new folks." Scroll below to listen to both of the records in full.
Last September, Fontaine dropped visuals to his "Backin' It Up" single which featured Cardi B. The duo linked up a month later to perform the track at the 2018 BET Hip-Hop Awards. On Friday, the song even climbed to the #1 spot on Billboard's Mainstream R&B/Hip-Hop airplay chart.
Fontaine, a longtime collaborator and friend to Cardi, is credited with co-writing several of her hit singles including "Bodak Yellow" and "Be Careful." He's also penned songs for Kanye West's Ye album.
For more music news, read about Chance the Rapper and Kirsten Corley tying the knot last weekend in front of Dave Chappelle, Kirk Franklin and more.