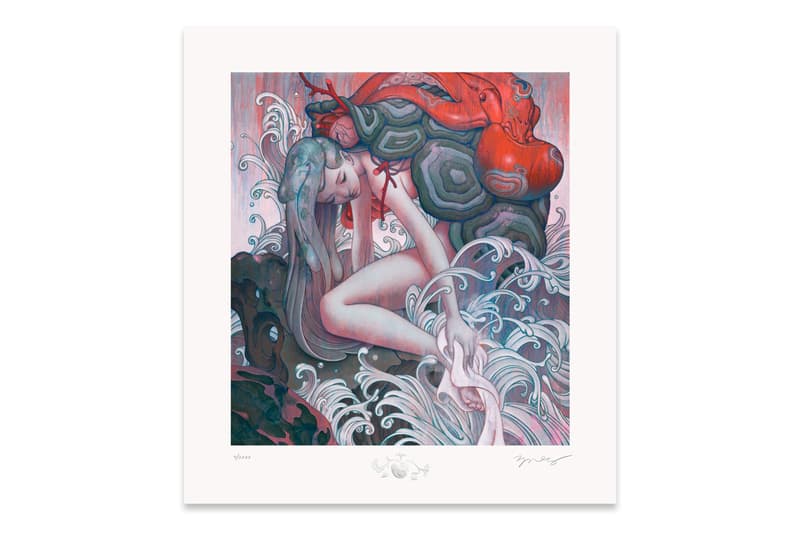 James Jean's Latest Print Stars the Greek Goddess 'Chelone'
An otherworldly composition to add to your collection.
---
James Jean is back with another limited edition print release featuring his signature, surreal visuals. Entitled Chelone, the new composition stars Jean's artistic interpretation of the Greek mythological figure of the same name.
The turtle goddess is described as "the nymph who didn't want to party, was condemned by Zeus to forever carry her home on her back for failing to attend his wedding," said the artist in a statement. The character was then "transformed into a tortoise and sentenced to a lifetime of home confinement, Chelone has decorated her abode with the most decadent of details."
Sized at 20-1/2″ tall × 18-1/2″, the time-limited release features silkscreened and dimensional enhancements alongside embossed chop detailing. The signed and numbered artwork will be available for 24 hours starting February 13 at 8 a.m on James Jean's website. PST. Each edition is priced at $220 USD
In related stories, take a look at this week's best art drops.