Chief Keef & Zaytoven Introduce 'GloToven' Album With New "Spy Kid" Single
The pair are planning to drop a project together very soon.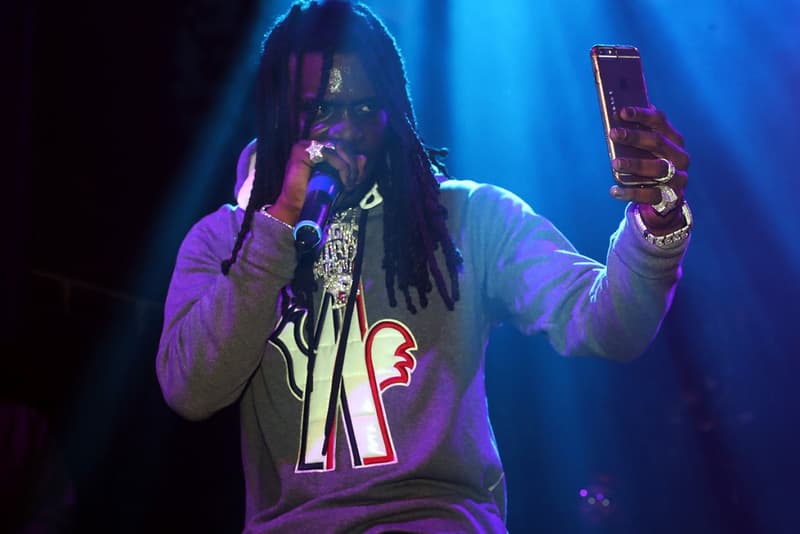 Chief Keef continues to release new music and is showing no signs of slowing down. A month after the debut of his The Leek Vol. 7 mixtape, Chief Keef is revealing plans for his next major full-length effort and unleashing that project's lead single. Specifically, the 23-year-old Chicago superstar is joining forces with legendary producer Zaytoven for a collaborative project known as GloToven. Zaytoven is definitely no stranger to album-length collaborations with other artists, having dropped A with Usher and BEASTMODE 2 with Future in recent months. For our first taste of what's to come when GloToven's March 15 release date arrives, Keef and Zaytoven are supplying listeners with a new track titled "Spy Kid."
"I see bitches looking at me / I speed on my way to get that bag / I see galaxy inside her eyes / I see your ho laying at night / I see why she like me / She like me because I be icy (Bling!) / I be bringing a lot of ice tea (Ice tea) / I spy your bitch – go get with me," Chief Keef raps, taunting those whose girlfriends (and/or wives) he's stolen. "He sending messeges towards wifey / Talm' 'bout he don't like me / Tell a nigga fight me / "Sosa how you might be / F*cking all that fake shit / You is a fake ass hypebeast.'"
You can stream Chief Keef and Zaytoven's new joint single "Spy Kid" below, while their collaborative GloToven project is scheduled to see release on March 15.
For more, check out Chief Keef's Back From the Dead 3 mixtape, which dropped on Halloween of last year.