Best New Tracks: Famous Dex, A$AP Twelvyy, Zacari, Stalley and Lil Berete
Lots of options for you to listen to.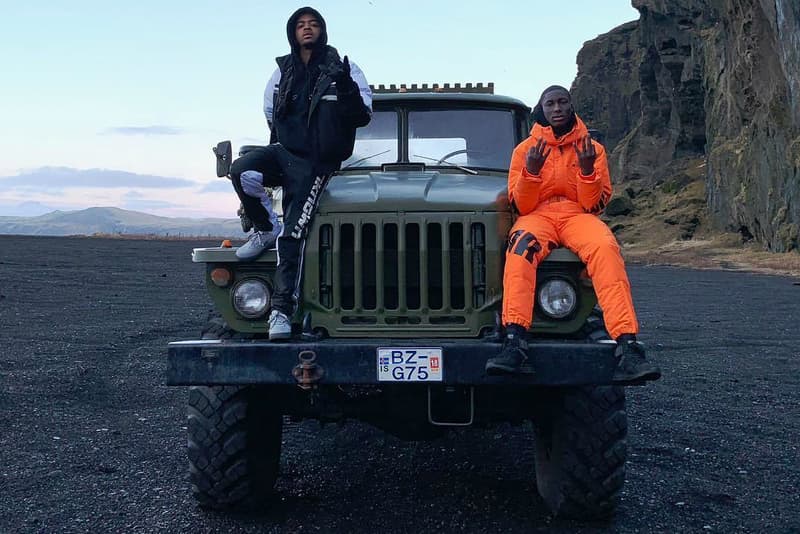 Last week for Best New Tracks we spotlighted releases from J. Cole, Sada Baby, Boogie, Maxo Kream, Blueface, YG, 2Eleven and Offset Jim.
As the music industry enters the month of Febuary, we're looking to new deliveries from Famous Dex , A$AP Twelvyy, Zacari, Stalley and Lil Berete for our Best New Tracks feature. Hip-hop, R&B, West Coast to Toronto, these songs are perfect to add to your weekend playlist.
Famous Dex – "My Krazy Life"
Famous Dex lives a great life in his new video where he hangs out in a gorgeous mansion with his friends. Dex has been dropping music sporadically since releasing his debut album Dex Meets Dexter, which dropped last April, but this record is sure to stick for a while.
He struck gold last year with his hit single "Japan," which peaked at No. 28. In other news, a kid tried to steal a plane to fly to see Famous Dex in concert.
A$AP Twelvyy – "Child's Play"
A$AP Twelvyy is back with new music, dropping his new record titled "Child's Play," his first release of 2019. On the record, the A$AP Mob member looks back at his childhood while rapping over Tyler Dopps production. No word if this is a single off a new project but the quality is high. Twelvyy released his stellar debut album 12 in 2017.
Zacari – "Don't Trip"
After officially joining TDE a couple of months back, Zacari drops the video for his new single "Don't Trip." The smooth record is off his forthcoming debut EP and recieves visuals that are directed by Adrian Bellarie.
"It's really hard for me to give it a name or a genre," Zacari told Pitchfork when describing his sound. "There's a lot of different elements in play…[...] There's this new sound that I think I've found. There's hard-hitting drums, hard-hitting bass, but there's a lot of peaceful sounds. Warm vocals. I don't even know how to really explain it. I care what people have to say when they hear it."
Stalley – Human
Ever since Stalley left MMG in 2017, he's been dropping some of his best work of his career. To start off 2019, the Ohio native is back with a new project titled Human. The new EP follows up his three-volume EP series titled Tell The Truth, Shame The Devil. The EPs were released over a seven-month period between November 2017 and May 2018.
On the idea behind Human, Stalley spoke to Billboard about it:
I came up with the idea for Human during the process of making Tell The Truth, Shame The Devil. With that project, and breaking it up into a three-part series, for me, it was like an evolution of me as an artist. I've been in the industry, I was signed to a major label, I was with MMG. There was a lot of things I was going through and battling with, especially after leaving. You hear so many people's opinions and them telling you what decisions you should be making, what music you should make, what producers you should work with, what features you should have and all those things. Human was something I knew would be a good follow-up to the three-part series, because that series was me telling the story. It's really me amplifying that whole thing.
Lil Berete Featuring Loski – "Go N Get It"
One of the hottest rappers coming into 2019 is Toronto's Lil Berete. For the video for his new single "Go N Get It" featuring Loski, Berete went to Iceland because the rapper is banned from filming in his home estate of Regents Park in Toronto. Produced by 169 and recorded in London, "Go N Get It" is the collaboration that should deservedly expose both young rappers' talent across either side of the Atlantic.