Best New Tracks: J. Cole, Sada Baby, Boogie, Maxo Kream & More
The first month of 2019 is almost over.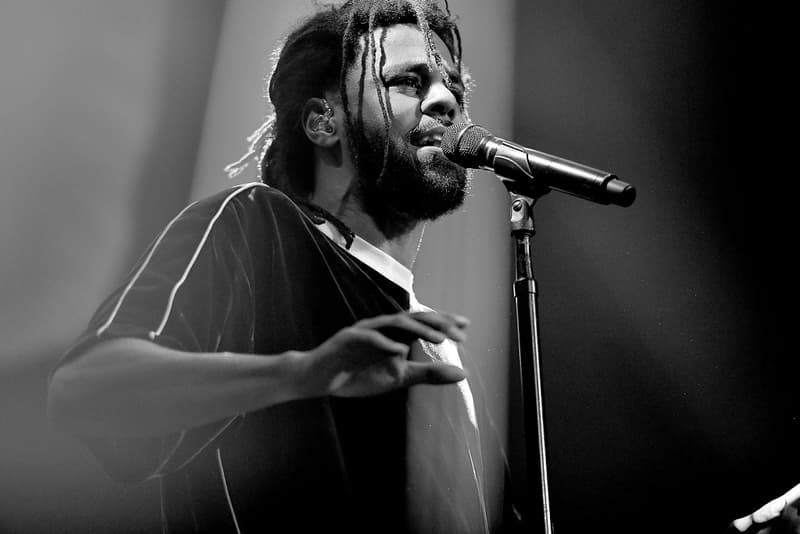 Last week, our Best New Tracks series shined the light on new releases from Future, YNW Melly, Conway the Machine, ALLBLACK, Bones, DaBoii, Rucci and others. This time around, we're spotlighting new deliveries from J. Cole, Sada Baby, Boogie, Maxo Kream, Blueface, YG, 2Eleven and Offset Jim.
Blueface & YG -"Thotiana (Remix)"
About a month after the release of the "Bleed It" video, fast-rising LA star Blueface links up with Compton's YG for the official rework of his Scum Beats-produced hit-single "Thotiana." Notably, the record receives its debut through a new visual from Cole Bennett, who — alongside his Lyrical Lemonade crew — previously worked with Blueface on the aforementioned "Bleed It" vignette.
"Bust down, bust down, bust down / After you go down south, I need that uptown /Ride the dick, dirty bitch, don't stop / You don't know what uptown mean, it's on top," YG raps on the "Thotiana" remix. "Get it wet, get it wet, then get a mop / Had to dick her down 'cause her ex was an opp / Thotiana from the block / Split half of that pussy with my n***a like a flock."
Sada Baby – Bartier Bounty
Following the conclusion of his breakout year, Detroit star Sada Baby serves up a new studio project, Bartier Bounty. The tape is made up of 20 tracks, including wildly-successful cuts like "Bloxk Party" and "Pimp Named Drip Dat." For guests, Sada Baby looks to Hoodrich Pablo Juan and a few others. Notably, Bartier Bounty is also its creator's first major multi-track release under Asylum Records.
Maxo Kream – "Meet Again"
A year after the release of his critically-acclaimed studio album Punken, the Houston jump-starts his 2019 campaign with a new track, "Meet Again."
"'I'd rather be carried by 6 before I'm judged by 12 | F*ck 12, before I tell, I'd take a 38 shell' is a line from the track about how a lot of people would rather be killed than locked up. The judicial system and the prisons work against the black community in so many ways and really needs to be reformed," Maxo Kream tells us in an exclusive statement, breaking down his latest single. "This is a song of solidarity to all my brothers and sisters who are locked up. It's a message to keep strong and let them know there's people on the outside who are thinking about them and looking out for their families."
Offset Jim – "No Pressure"
Continuing to build anticipation and support for his forthcoming debut project No Pressure, Offset Jim follows up the recent release of that EP's lead single, "Same Shit," with another DTB-produced effort, "No Pressure."
"I'm just telling my life story, that's basically what I do; I talk about shit I seen, shit I did," Offset Jim previously told us. "With the rap shit, I'm an artist, I'm a painter. I want to paint a vivid picture in your head and you can picture everything that I'm saying, word-for-word. It's all real shit, all facts. This shit ain't playing with me."
J. Cole -"Middle Child"
J. Cole recently delivered his first release of 2019, titled "Middle Child." The T-Minus produced cut revolves around topics such as competition, and also delivers references to Drake, Kodak Black, JAY-Z and 21 Savage. It is currently unclear if "Middle Child" will appear in Revenge Of The Dreamers or The Fall Off, which Cole has been teasing as of late.
2Eleven – The Level Up
Inglewood's 2Eleven has been an unsung hero of the West Coast rap scene since the days when Nipsey Hussle and Jay Rock's mixtapes dominated swap meets. Continuing to release new music, the California veteran returns with his latest project, The Level Up. An EP release, The Level Up is made up of seven new tracks, and includes standout appearances from up-and-coming rappers like Nfant, Hot Sauce, Rucci, Ackrite and Stupid Young, as well as a posthumous contribution from underground hero Sean Mackk.
Boogie – Everything's For Sale
Compton rapper Boogie has just released his debut studio album Everything's for Sale, a project that is already shaping up to be one of the best drops of the year. After signing to Shady Records in late 2017, fans and onlookers alike have been anxiously awaiting his highly anticipated LP for the label, which includes 13 tracks and features artists like 6lack, J.I.D., Snoh Aalega, Christian Scott and Shady Records head Eminem.