21 Savage's Aggravated Felony Charge Dropped by ICE
The only grounds on which the federal government seeks to deport him is that he overstayed his visa.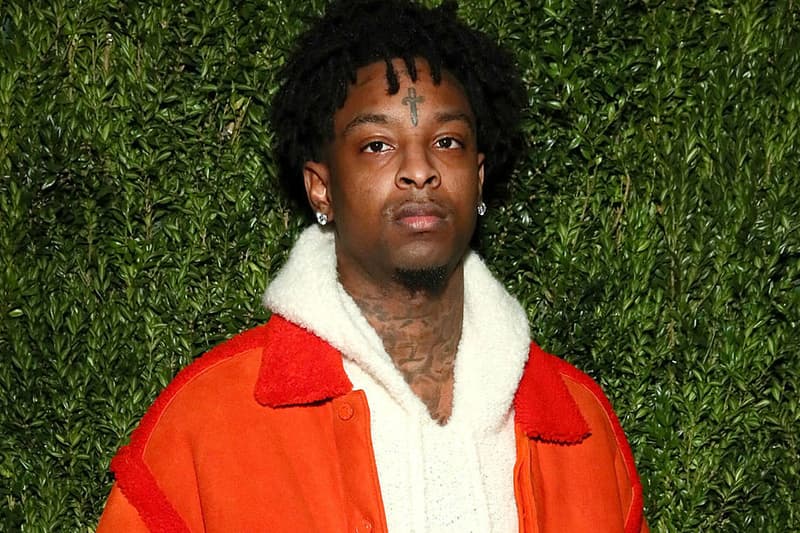 Yesterday (Feb. 13), 21 Savage was officially released from Immigration and Customs Enforcement (ICE) custody but he's still facing deportation. XXL reports that 21 Savage returned home after being let loose from ICE custody
However, there is good news. According to BuzzFeed News, Charles Kuck, who acts as one of the attorneys for 21 in his immigration case, told them that the Department of Homeland Security will drop the rapper's aggravated felony charge in his immigration case.
The original ICE report stated that 21's 2014 drug conviction is grounds to potentially deport the rapper. However, Kucks pointed out that the rapper's conviction was vacated last year, which appears to be the reason why the aggravated felony charge was removed.
The case against 21 Savage will now focus on his expired Visa. ICE originally said he'd only moved to the U.S. in 2005, however, Savage's lawyers state that the rapper relocated from England to the U.S. when he was seven years old and just left the country to visit his family in England for a month, eventually returning back to Georgia in 2005.
"I think this case is emblematic of a lot of cases where people are detained for not correct reasons, but they don't always have resources to fight the system," Kuck said of the rapper, who'd actually applied for a U-Visa in 2017. "This case is very emblematic of what happens in immigration court and detention."
We'll continue to update as the story progresses.
SCOOP: DHS attorneys dropped an "aggravated felony" charge against 21 Savage in immigration court yesterday. DHS is only proceeding on his "visa overstay."

"They had to," his attorney said. "It didn't exist," he said of any felony conviction. "They didn't do their homework."

— Hamed Aleaziz (@Haleaziz) February 13, 2019