Here's Why Rolex's Definition of "Fake" Watches Leads to Frequent Lawsuits
The Swiss company is unique in its extremely specific classifications.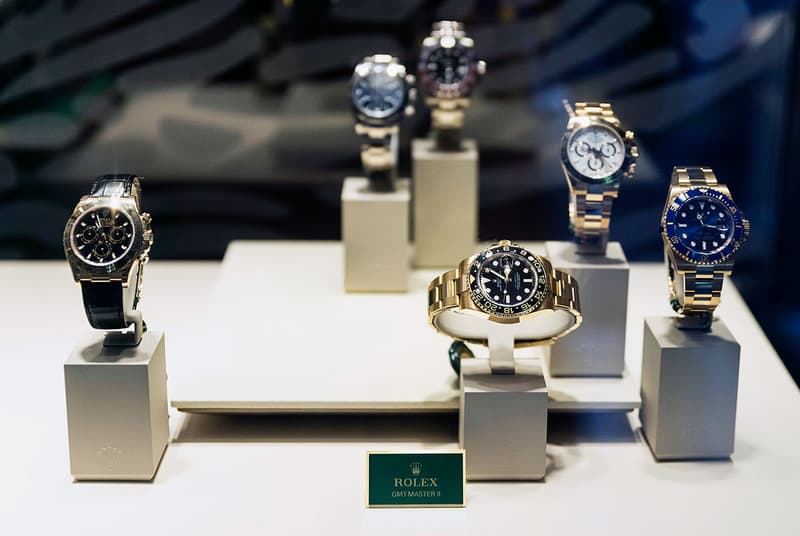 Famed watchmaker Rolex is no stranger to knock-off timepieces, with plenty of its iconic models imitated by counterfeiters seeking to cash in on the luxury label's good name. However, as The Fashion Law reports, Rolex's own definition of fake watches is quite specific, including far more than mere imitation timepieces.
Over its 114-year history, Rolex has garnered an immense global following, making the Swiss company one of the world's most famous watch brands. In that time, Rolex has also developed a stringent set of requirements for watches that it considers to be authentic. Of course, the first consideration is whether or not timepieces that bear Rolex's trademarked name and crown logo were crafted in an authorized Rolex workshop.
However, that matter is only the first step Rolex takes in judging timepieces. Its most controversial decision is based on whether any alterations have been made to an otherwise authentic Rolex watch; if so, the timepiece is invalidated in the eyes of the Swiss manufacturer. This means that any watch bolstered with non-authentic Rolex parts, or other additions that Rolex didn't approve, are then considered fake by Rolex.
According to the label itself, "any work carried out by third parties will render the [watch] guarantee null and void," because "Rolex can no longer assure the quality or performance of such watches." This not only affects warranties, possible future buy-backs and servicing — Rolex will not service watches judged to be inauthentic — but also creates challenging lawsuits levied against companies that customize timepieces.
For example, Rolex recently filed a case against laCalifornienne, a company that upgrades pre-owned Rolex watches, because laCalifornienne will then sell the refurbished Rolex watches (which may include new dials, crystals and other aesthetic changes) with Rolex's trademarked symbols intact.
Last month's suit isn't the first that Rolex has filed against secondhand Rolex dealers; the Swiss company filed a trademark suit in 1998 against Rolex "enhancer" Robert Meece. Rolex won the suit, with the courts decision citing a previous case in which unauthorized "recasing" of Bulova watches yielded "a different product." With a booming secondhand Rolex market, and plenty of customization-focused companies, the defense of its trademarks is of the utmost importance to Rolex, so as to maintain its luxury standards.
Read more of Rolex's trademark litigation history on The Fashion Law's site.
This year, Rolex was ranked the highest among luxury brands that forge emotional bonds between their consumers, underscoring the importance of maintaining a strong brand identity.