Legendary Sci-Fi Concept Artist Syd Mead Has Passed Away
Responsible for orchestrating the worlds of 'Blade Runner,' 'TRON,' 'Aliens,' & many more.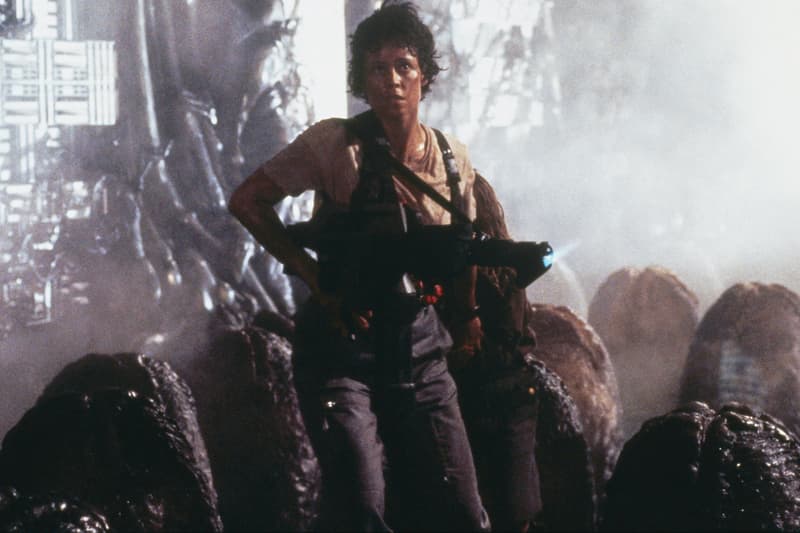 Legendary futurist and concept artist Syd Mead has passed away at 86 years old.
The illustrator was most famous for his work on movies like Blade Runner, Blade Runner 2049, TRON, Aliens, Star Trek, and Elysium, amongst others, even gracing his unique approach to sci-fi imagery on Japanese anime series Yamato 2520 and Gundam. In addition to films and TV series, Mead worked for corporate companies like Ford, Honda, Volvo, Philips, and United States Steel, providing bold illustrations of the future that transported onlookers to a new dimension.
His influence has echoed throughout cyberpunk and science fiction genres. So much so that even video games like Mass Effect and various parts of Star Wars owe much to his pioneering, with many present-day artists incorporating his design methodology and style into vehicles, architecture, and more.
When New York Times asked him in 2008 about how he believed sci-fi would turn into real-world designs, he simply shared "I've called science fiction 'reality ahead of schedule.'"
Mead passed away last night due to complications associated with lymphoma, with the news announced by Autoline's John McElroy, who recently interviewed Mead for the publication.
Syd Mead was a world builder the likes of which cinema had never seen, and probably won't see again. Such a pleasure to interview him for my BLADE RUNNER and ALIENS docs, and I'll forever be inspired by his visionary art. Condolences to Roger, Syd's family, friends and many fans. https://t.co/YNZOSxL2xJ
— Charles de Lauzirika (@Lauzirika) December 30, 2019
I know this isn't technically the STARLOG account, but it would be remiss not to acknowledge that the legendary SYD MEAD (ALIENS, BLADE RUNNER, TRON, every futuristic landscape you've ever seen) just passed away. RIP. pic.twitter.com/uRt58a1H2i

— FANGORIA (@FANGORIA) December 30, 2019
#RIP Syd Mead, the concept artist & illustrator who played a pivotal role in designing the look of films like BLADE RUNNER, ALIENS, TRON, STAR TREK: THE MOTION PICTURE, TOMORROWLAND and SHORT CIRCUIT, has died at 86. He was to be honored by the Art Directors Guild next February. pic.twitter.com/JLYcAHsD4Y

— cartoonbrew.com (@cartoonbrew) December 30, 2019
Rest In Peace, Syd Mead, a titan in the world of film design, known best for his work on #BladeRunner, #BladeRunner2049, #StarTrek: The Motion Picture, #TRON, and #Aliens. https://t.co/9Nw4EGHOmL

— Phil Szostak (@PhilSzostak) December 30, 2019
This Syd Mead's 1969 illustration of a four-legged walking truck was partial inspiration to @ILMVFX art director Joe Johnston in the creation of Imperial AT-AT walkers, as discussed in @jwrinzler's essential The Making of #StarWars: #TheEmpireStrikesBack. https://t.co/dZGD7wmU8X

— Phil Szostak (@PhilSzostak) December 26, 2018
Syd Mead has passed away at the age of 86.

He was a designer of several of Turn A Gundam's mobile suits, may he rest in peace. pic.twitter.com/bkRuyXxJZL

— Aria The Natural (@buildknuckle) December 30, 2019
RIP concept artist Syd Mead (1933-2019)

Star Trek The Motion Picture
Blade Runner
Tron
2010
Aliens
Short Circuit
TimeCop
Strange Days
Johnny Mnemonic
Tron 2.0
Mission Impossible 3
Elysium
Tomorrowland
Blade Runner 2049 pic.twitter.com/RqKbukmPDn
— Jesse Hamm (@jesse_hamm) December 30, 2019
Cities of the future, illustrated by Syd Mead (1933-2019) pic.twitter.com/9YpZPaGQ6V

— Humanoid History (@HumanoidHistory) December 31, 2019
In honor of his upcoming Art Director's Guild award, today's #PreciousPhotos shows #SydMead wandering the world of #November2019 he helped create. As #BladeRunner's visual futurist, his mesmerizing concept art was key in setting the tone and style for the film's signature look. pic.twitter.com/VMloD55808

— Charles de Lauzirika (@Lauzirika) November 29, 2019