GREGORY Japan Drops "Classic Bold" Capsule for New Year's Day
Fully waterproof.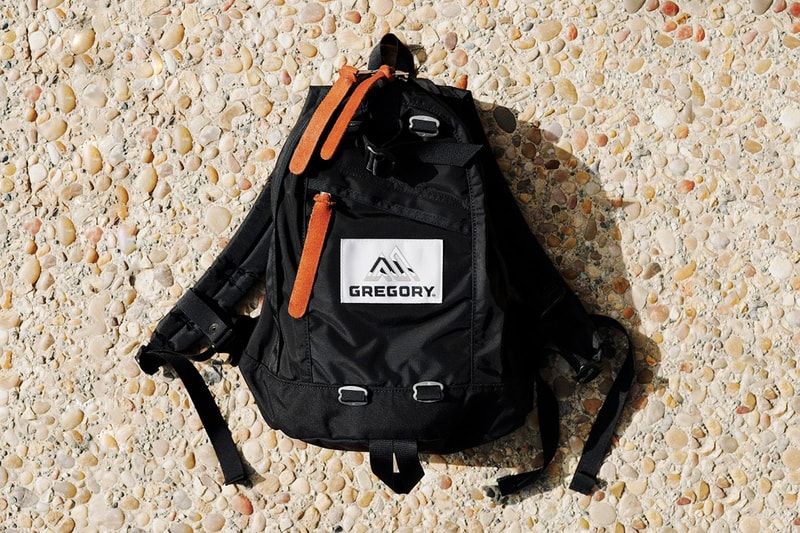 After teaming up with nonnative on an extensive spread of bags, GREGORY Japan is back with a new capsule this time purely under its own label. Dubbed "Classic Bold," the range includes three bags, one backpack and two pouches, landing just in time for New Year's Day.
Each bag in the capsule features a thick brown leather zipper pull and a substantial patch logo, both of which have been enlarged from their original silhouettes. They're constructed out of sleek black waterproof nylon, complemented by durable ripstop and silver-toned hardware. The Daypack comes with two large zipper pulls for the main compartment and one for the front pocket. At the top of the piece is a small handle, followed by padded shoulder pads at the back. "GREGORY" branding is woven over the frontmost pocket, while the base has been reinforced with an overlapping base panel that's been detailed with two metallic belt straps. The circular pouch also includes three leather pulls: two at the top and one at the front. The label's logo is placed at the front, just under the pocket, while the back of the bag comes with a durable ripstop belt and a wide buckle. The other pouch features a slimmer build, except with two zipper pulls only this time. Each bag has also been made fully waterproof.
The GREGORY "Classic Bold" capsule will be available on January 1, New Year's Day, at GREGORY Japan's website.
In case you missed it, NEIGHBORHOOD & WTAPS have unveiled their full capsule lineup.