These Are the Must-See Movies and TV Shows Premiering in January
New decade, new content.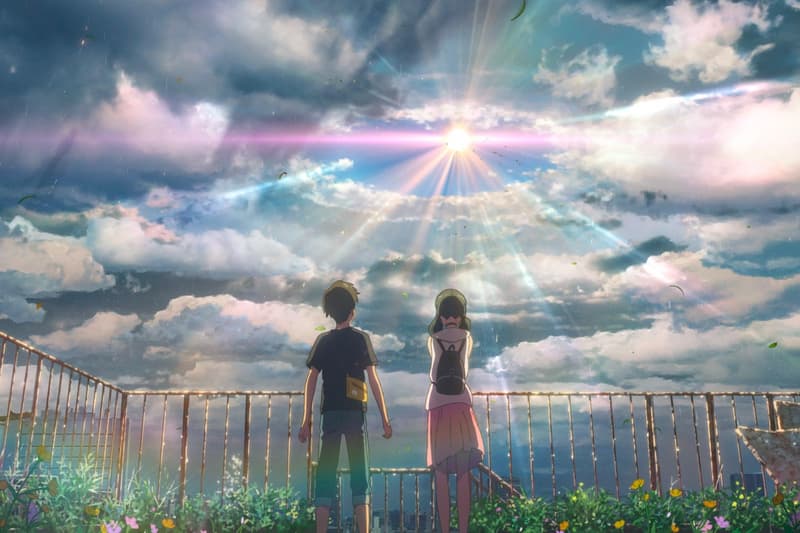 Welcome to 2020, everyone. Although it's a new year and the best of last year is still fresh on our brains, January 2020 has more than a couple of must-see TV shows and movies. Weathering With You is Japan's highest-grossing film of last year and could walk away with an Oscar for Best International Feature Film come February. Over on the television side, Larry David's acclaimed Curb Your Enthusiasm returns, and the final season of Netflix's BoJack Horseman will wrap up the redemption story of the titular depressed horse.
Check out the list below, ranging from some of the must-see releases to the more under-the-radar films and TV shows to look forward to in January.
Movies
The Grudge (January 2)
John Cho (Cowboy Bebop) stars in this latest iteration of the horror classic alongside Andrea Riseborough, who plays a police officer. As a newcomer to the town, she visits a haunted home that's been grudged by a recent murder.
Why it's worth your time: The film, simply re-titled The Grudge, will take place during the same time as the original 2004 American remake while maintaining ties to the original Japanese Ju-On franchise, which also has a Netflix adaptation on the way. We have a soft spot for the iconic ghouls of the franchise, and hopefully, they will have a respectable outing fitting their notoriety in pop culture.
Dracula (January 3, Netflix)
This new take on Dracula will function as an origin story while also telling the story of Dracula's battles with Van Helsing's descendant. Netflix describes it as a transformation of the Count Dracula "with new tales that flesh out the vampire's gory crimes — and bring his vulnerability into the light."
Why it's worth your time: The fact that the legendary horror figure Dracula is getting a 2020 refresh in the form of a new series from Netflix is exciting enough. Better yet, it's developed by Mark Gatiss and Steven Moffat, creators of the widely-popular Sherlock that starred Benedict Cumberbatch and Martin Freeman. This version of the Dracula story will be loosely inspired by Bram Stoker's novel of the same name, with a premise that is both "faithful" and "faith-less" to Stoker's story according to Gatiss and Moffat.
Weathering With You (January 15)
Weathering With You will chronicle the story of 16-year-old high-schooler Hodaka Morishima, who runs away from her countryside home to go to Tokyo.
Why it's worth your time: Weathering with You has gone on to become the top-grossing film in Japan this year, and for good reason. The animation is gorgeous and already has an official entry for the 2020 Oscars as Best International Feature Film. Moreover, the influence of Japan's Shinto religion and the indigenous nature-based religion's rituals and folklore throughout the film express a part of Japan's culture that's often unexplored in the wider world.
Bad Boys For Life (January 17)
The smooth Mike Lowrey (Will Smith) collides once more with the tempered, yet spiritual Marcus Bernette (Martin Lawrence) as the latter yet again threatens his partner with retirement. Only this time, it seems to hold a bit more weight, as the two are getting older and Marcus' family responsibilities are outweighing his desire to be a cop. Mike, however, is still the action-loving ladies man he's always been — which has him questioning what he wants his legacy to be when it's all said and done.
Why it's worth your time: This probably is the last time we'll see the two legendary comedic actors reprise these roles as the Bad Boys series come to an end. Unless of course they attempt to reboot the franchise with one of this film's younger actors and the duo appear as cameos in the future, which can't be entirely discounted.
Dolittle (January 17)
This new adaptation follows Dr. John Dolittle, played here by Robert Downey Jr., after he disappears from society, following the death of his wife seven years earlier. Despite his reluctance to venture from the safety of Dolittle Manor, the doctor ventures in search of a cure to heal the young queen after she mysteriously takes ill.
Why it's worth your time: Perhaps due to Eddie Murphy's iconic performance in the comedic Dr. Dolittle, Universal has opted for an entirely different style for the doctor in its upcoming adaptation of the children's books. But this time, the doctor has a bit more witty Tony Stark banter and even plays off Tom Holland, who voices a loyal dog named Jip. So, basically the exact same dynamic as Iron Man and Spider-Man in the Marvel Cinematic Universe, which ought to make for a fun movie.
TV
The New Pope: Season 1(January 13, HBO)
A continuation of 2016's The Young Pope, this second season sees Pope Pius XIII (Jude Law) — the first American pontiff — waking up from his coma to challenge Pope John Paul III (John Malkovich) for the one and only holy title. As the Vatican deals with impending scandals and the unusual dilemma of having two living popes, Pius XIII and John Paul III battle it out in the unholiest ways while ensuring that the public continues to see them as men of God.
Why it's worth your time: The New Pope will exhibit the secretly blasphemous acts both religious figures are capable of doing as they take on the papacy.
Curb Your Enthusiasm: Season 10 (January 19, HBO)
In this nearly two-minute-long trailer for the tenth season of the iconic comedy, Larry gets stuck in a hall behind a geriatric patient and argues with Garlin and JB Smoove about a humorous "club." He also has a back-and-forth with Laverne Cox regarding the content of a speech and gets kicked out of a dinner party alongside a complicit, bespectacled Jon Hamm. Fred Armisen and Jane Krakowski make appearances as well.
Why it's worth your time: All of the above scenes are enough to get us to tune in. The series will feature the idiosyncratic Larry bouncing his comedic improv against the likes of JB Smoove, Isla Fisher and more.
Star Trek: Picard: Season 1 (January 23, CBS All Access)
Sir Patrick Stewart's Captain Jean-Luc Picard is living a life of retirement and solitude in a scenic vineyard, seemingly suffering from some form of post-traumatic stress disorder. His attempt at finding peace ends suddenly when a young woman approaches him and requests for his help. Getting back into action, Picard finds that the Federation is no longer what he used to know and respect.
Why it's worth your time: Captain Jean-Luc Picard is about as iconic as Captain Kirk himself. But unlike William Shatner, who really couldn't care either way about his character or the franchise at large, Sir Patrick Stewart has decidedly embraced his place in the Star Trek universe. Not that it means the content will be any better if the leading star is into what he's doing, but it sure goes a long way in this era of constant revivals.
Chilling Adventures of Sabrina: Season 3 (January 24, Netflix)
Even though Kiernan Shipka's Sabrina defeated her father Lucifer Morningstar/The Dark Lord (Luke Cook) last season, he remains trapped within the human body of her boyfriend, Nick Scratch (Gavin Leatherwood). Nick is suffering, burning in hell under Madam Satan's (Michelle Gomez) supervision. Sabrina and her mortal friends must then ban together to help save Nick from eternal damnation.
Why it's worth your time:This show is better than it had to be, forgoing the sitcom approach from the iconic Melissa Joan Hart series and decidedly going dark like its comic book source material. Although it assuredly contains Riverdale teen drama (as this show takes place in the same universe), it also is unafraid to go fully in on its satanic themes, and we love it for that.
BoJack Horseman: Season 6: Part Two (January 31, Netflix)
At the beginning of Season 6 of the animated Netflix comedy, the audience followed BoJack's journey in rehab as he faced the consequences of his actions. Although BoJack has made amends with his life, it appears his past behavior still has some residual ripples he's going to have to wade through before earning his happy ending.
Why it's worth your time: For as depressing as this show's lead character is, watching him struggle through his own self-inflicted lifestyle into the good place he's in now is absolutely cathartic. But will life allow him to keep that sunset ending, or will he have to earn it by taking responsibility for more of his darker actions? We're here to find out on this acclaimed animated series' final season.