Expect an Increase in Direct-to-Consumer Storefronts and "Split-Personality" Branding in 2020
Analysts predict how brands will set themselves apart in the impending retail apocalypse.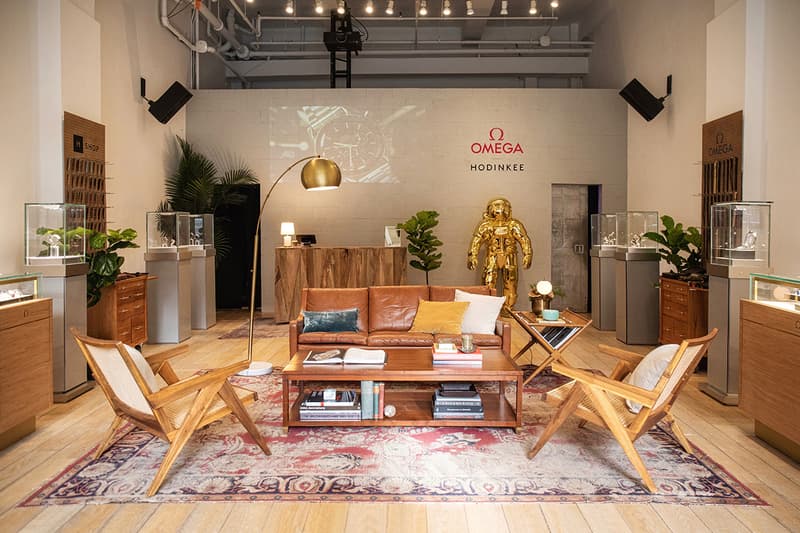 As 2019 comes to a close, renowned design firm frog is looking towards the future with its recently-released 2020 Tech Trends report. In the report, frog's designers and analysts detail their expectations for the retail sector, with a focus on the shifting definition of "brand identity."
While 2019 saw many traditional brick-and-mortar retailers losing grasp on their physical locations due to declining sales and high rent costs, startups and direct-to-consumer companies have been taking the opposite approach by opening targeted in-store experiences. frog notes that many companies that began online will continue to discover the value of real-life experiences as a tool to measure the desires of their consumers.
This year, for example, digital brands like StockX tested out various physical outposts, including a now-permanent store in NYC and a "Drop-Off" pop-up in London and watch blog and e-commerce site HODINKEE launched a physical pop-up in partnership with OMEGA. "The physical becomes a way to engage customers more holistically, in hopes of creating longer-lasting relationships —- or what we used to call 'brand loyalty,'" states frog's report. Along these lines, our 2019 Streetwear Impact Report detailed that 52.6% of respondents prefer to purchase streetwear goods in a physical brand store.
Curated store experiences also allow retailers to collect data on consumers in order to better serve them in the future, both online and in person. frog proposes that retailers will use this data to shape the industry in multiple ways, including a process it has named "split-personality branding," wherein brands will begin to introduce smaller, more targeted sub-brands that aim attract different demographics under one umbrella rather than curating a single multifaceted brand. Split-personality branding is already happening in the beauty industry with brands like DECIEM, which has over eight sub-brands housed together both online and in physical stores. "Traditionally, these brands should be competing, but in fact, the draw and success lie in the 'choose your own flavor' attraction," notes the report.
frog further describes this business model as a replacement to the product customization trend, as customers would instead be able to find an entire brand catered towards their persona. "Anti-curation is the next evolution of product customization," continues Megan Lynch, Art Director at frog San Francisco. "Instead of offering consumers the ability to customize a product, companies will offer up the brand experience and its aesthetic expression just for you (and the millions like you)."
The fashion industry has thus far been slow to adopt this trend, but 2019 did see several developments in line with the conceit. For instance, there were much-publicized races between luxury fashion conglomerates aiming to diversify their brand portfolios and several large brands, like Marc Jacobs, began to branch back into accessible diffusion lines.
Read frog's full 2020 Tech Trends report over on the design firm's website, and read our full Streetwear Impact Report over on its dedicated website.