Streetsnaps: Ben Kirschner
The Nike designer and marketing director has much love for Jordan remasters.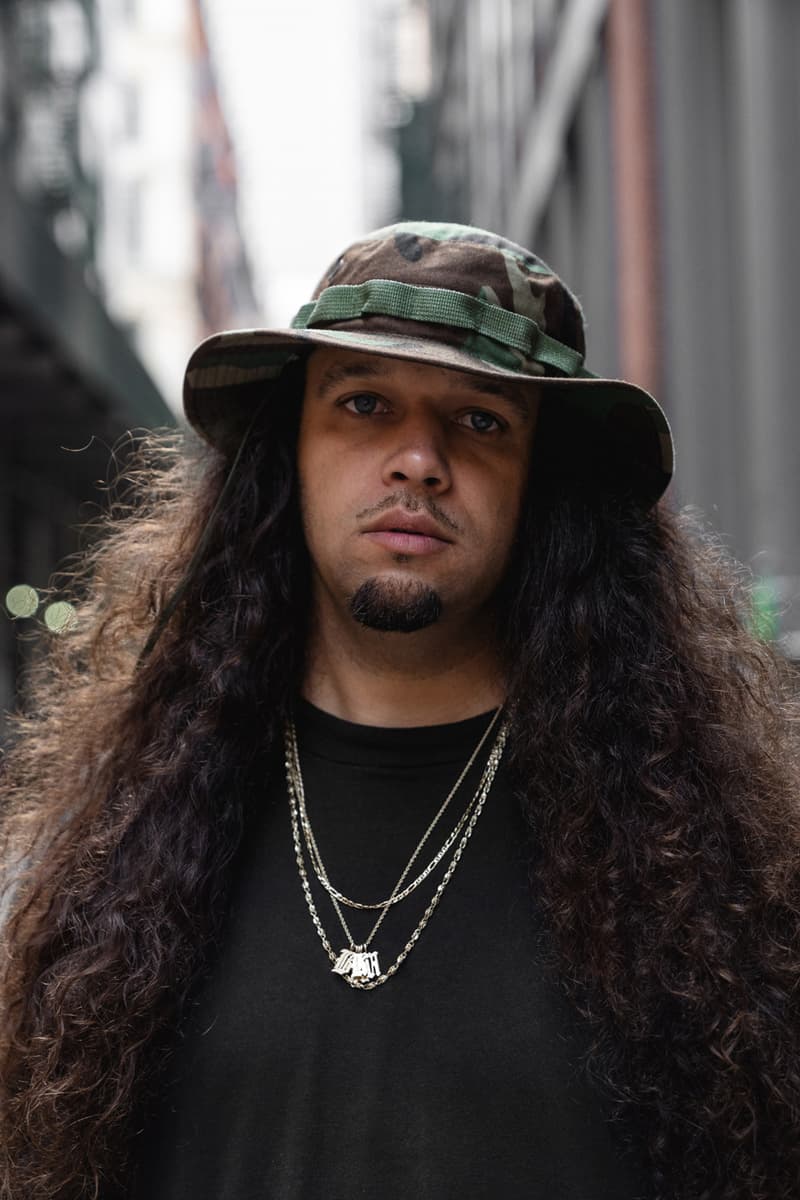 1 of 4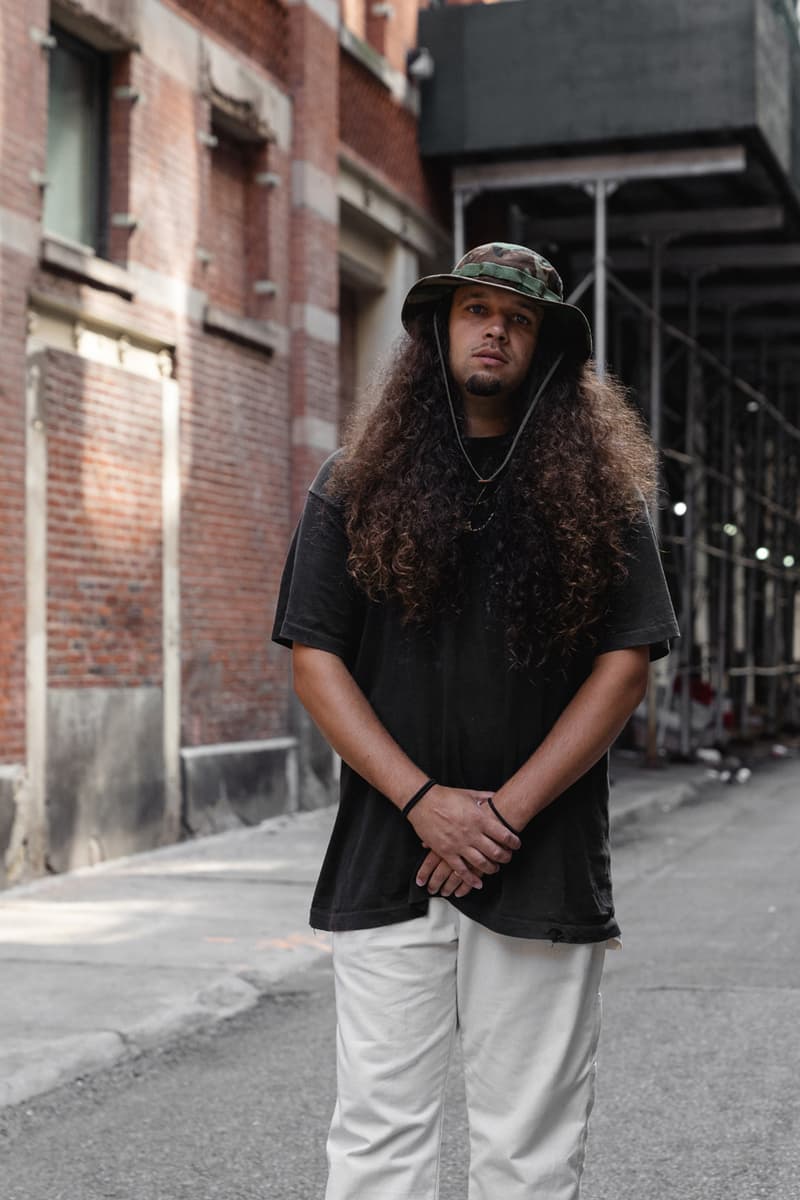 2 of 4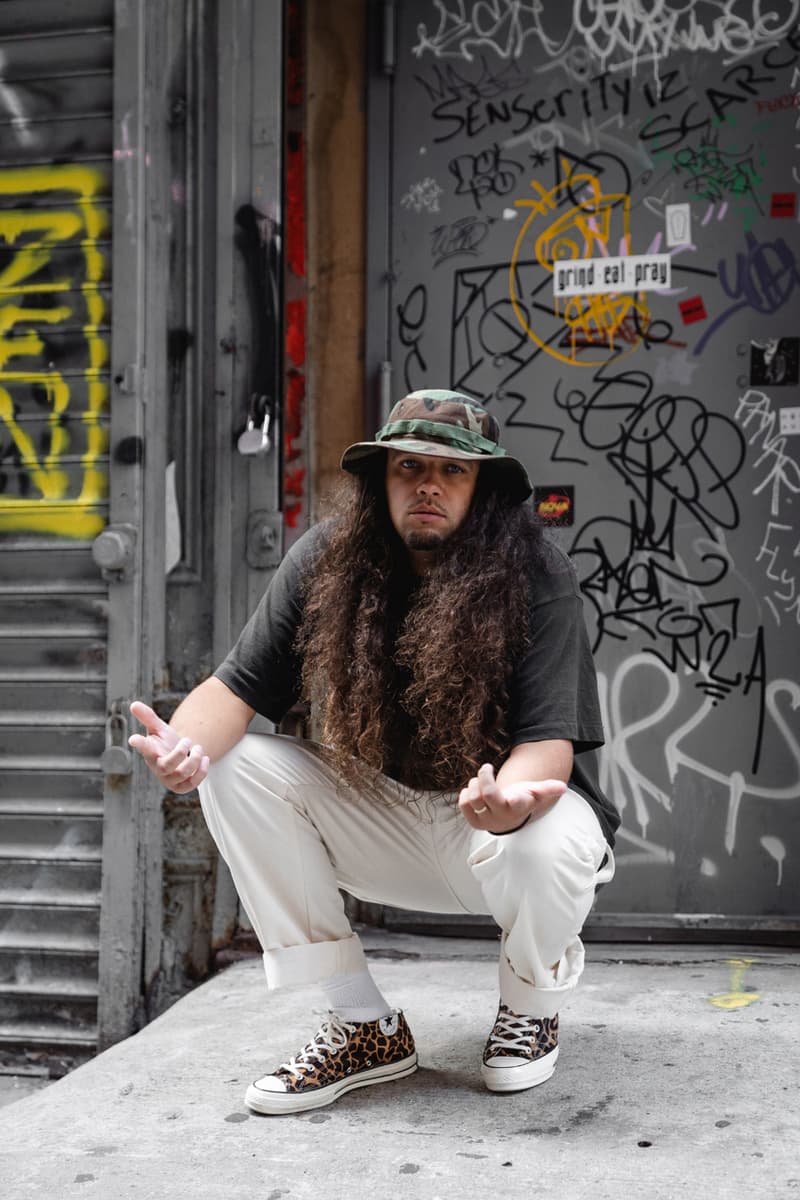 3 of 4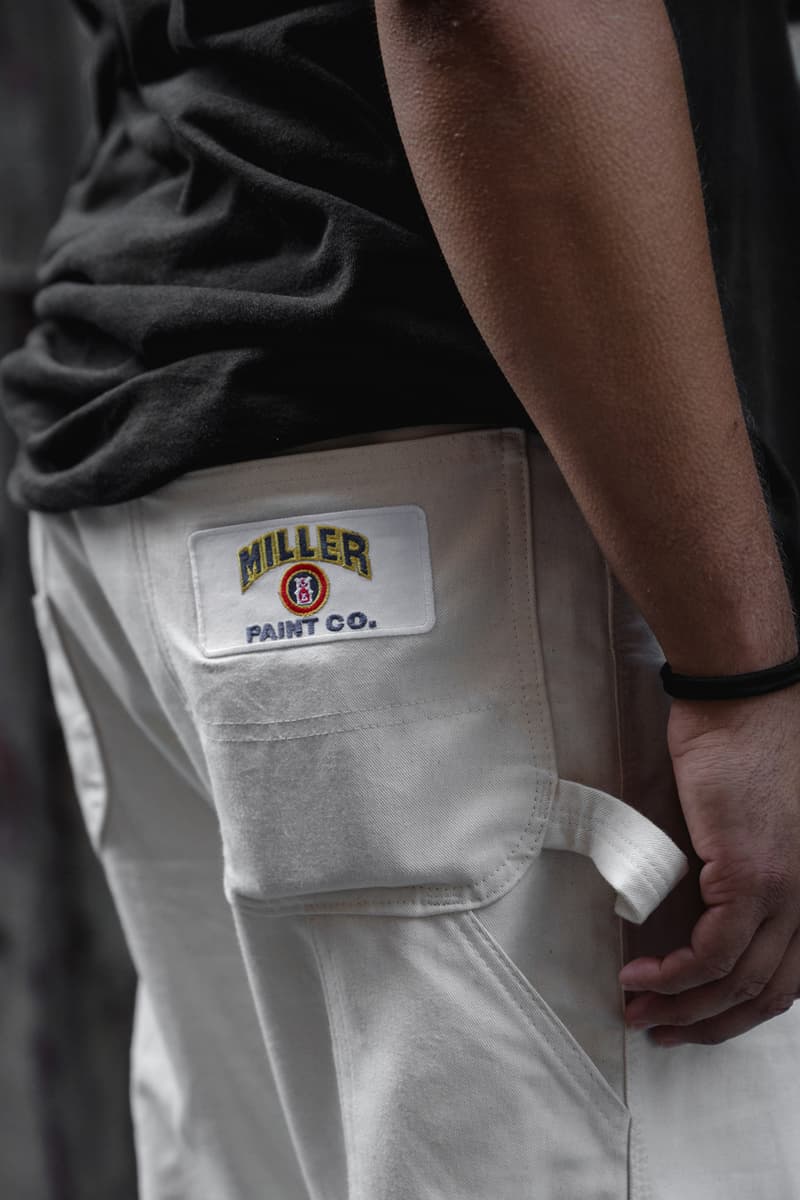 4 of 4
Streetsnaps: Ben Kirschner
The Nike designer and marketing director has much love for Jordan remasters.
Ben Kirschner is unconcerned with impressing the streetwear crowd — despite a plush job at Nike. "I think [my title's] like, 'Global Influencer Marketing Director,'" he says of his work with a laugh. At Nike, he is wholly focused on the craft of sneakers and appreciation for the people that design them. It only follows that Kirschner's personal style is effortless, a uniform meant to help the former sportswear designer blend into any situation.
Today, for example, he's wearing a camouflage military hat, vintage Selena shirt and Dickies "Miller" painter pants, punched up with a necklace that has individual charms for his wife and kids. "I always [wear] white socks," Kirschner says. "I'd describe my style as classic, I guess. As far as the things I wear, it's like chinos or camo pants, like actual military clothes. Mostly white tees, shoes and vintage or rare hats. [My taste is] based on classic American culture — like I love car culture — so anything that correlates back to that, be it workwear or Americana."
"I do pretty much wear the same thing everyday, but it's about taking those classic things and slightly modifying them," Kirschner continues. "That's when I feel like someone has created a sense of style. … I like when I see someone consistently doing something before it becomes a trend and continues to do it after the trend has 'died,' it shows confidence in who you are."
"This is my take on [a] 'uniform' — although the articles of clothing may be the same, the way you wear them can be different. Take a group of construction workers, painters, mechanics, basically any blue collar worker in any city; they are given a 'uniform' which is meant to be the same, but not one of them wants to look like the next person. The real question is how do you create your own style when everyone is given the same thing?"
The crux of Kirschner's daily look is usually a pair of snipped sneakers, high-tops that Kirschner himself cuts into mid- or low-top shoes, like the Converse Chuck Taylors he's wearing today. Even the famed fragment design x Air Jordan 1 wasn't safe from Kirschner's scissors.
"I've been cutting off the tops for probably like four years," reflects Kirschner. "Couple reasons: [firstly,] ease of entry. They don't really do mids of my favorite shoes and I wanted to make some of these other classic models that height. It's taken from skate culture, back when guys would chop tall shoes into mids to skate them. People are gonna wear shoes the way they want to. If you have your own shoes you can keep them pristine, but I'm wearing mine. Not like I'm gonna sell them or anything, I wear them."
What are a few of your favorite Nike models you've worked on, and some favorites you haven't worked on?
I always feel weird about saying which ones are my favorites. Although they weren't ground up designs, I most enjoyed working on the Air Jordan 9 and 5 "Doernbecher." I got to be a part of a dope experience, giving kids an opportunity to forget whatever hardship they were dealing with and allow creativity to overshadow it."
Some favorite shoes that I didn't work on are the Air Jordan 1 ("Bred" and "Black Royal"), any OG Nike Air Jordan 3 and 4, the Blazer, Air Penny II, and black or white Chuck Taylor All-Star 70s. [The Converse] are the most versatile shoe of all time, one of my go-to's. I'm all about wearing my shoes until the bottoms fall off, so that durability is important to me.
Are there any Nike or Converse releases in the past few years that deserve more love?
I think all the remastered OG Jordan 1 Lows that Jeff Atienza and team did over at Jordan Brand are amazing! They didn't have much hype because there wasn't a collab attached to them but I guarantee that over time, [it'll] be a shoe that climbs in value. All of the Nike GYAKUSOU product from the beginning is amazing and grounded in innovation — definitely slept on! The apparel is always next level. I also think the Nike SB apparel is super slept on.
Do you have any words of wisdom for people trying to break into the sneaker industry?
Customs are not the way. Be unique in your approach, from the way you ask for advice all the way to examples of work you show. There is so much information out there, so take what's been done and flip it on its head. Too often, too many people try to leverage or copy the success of others and think that doing what others do will help you get where you want. Realistically, people are looking for what's new, next or familiar but with a twist. Don't be afraid to take a risk and be different.
When I say "customs aren't the way," [however,] I'm referring to simply painting an existing model that isn't pushing anything forward or making any one uncomfortable. Let's be honest, cutting shoes is a form a customization. However, what I'm saying is when any customization is equivalent to just putting tints on a car, it's not creating anything because what did you really do? The car is the same and the windows are just tinted. It makes a statement but it's not pushing the model of the car or the culture any further.
For example, back in 1958, the enactment of Section 24008 of the California vehicle code made it illegal to operate any car that was modified where any part was lower than the bottoms of its wheel rims. Ron Aguirre developed a way of bypassing the law with the use of hydraulics which evolved lowrider culture as they knew it. Be the Ron Aguirre of footwear — or anything for that matter! Be different. Make a statement outside of just "customization" and actually create.