Chicago Natives Chance The Rapper, Common & Taylor Bennett to Perform at 2020 NBA All-Star Weekend
The event takes place February 14-16, 2020.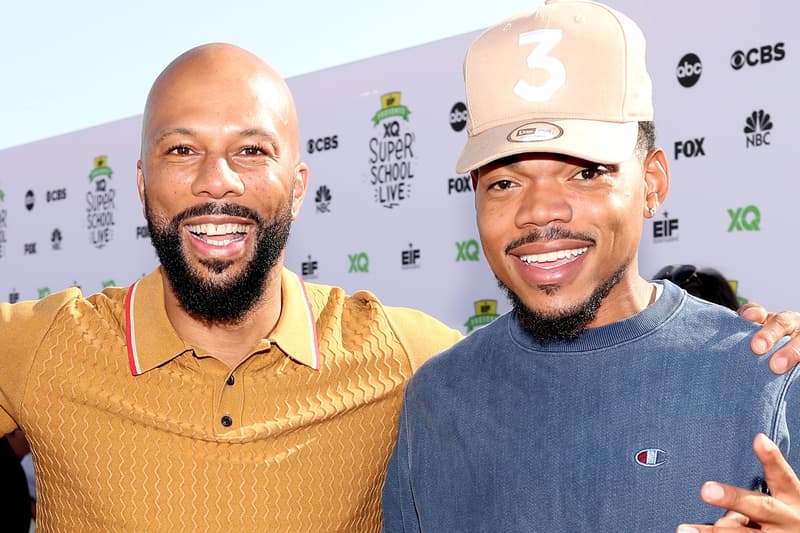 The 2020 NBA All-Star Weekend is set to take place on February 15 and 16 of 2020. Set to perform at the biggest weekend dedicated to the 2019-20 basketball season will be Chicago natives Common, Chance The Rapper and his brother Taylor Bennett.
Academy Award winning rapper Common will lead player introductions, while Chance will take on the halftime show, which takes place on Sunday, February 16 at the United Center. On the other-hand Chance's brother, Taylor Bennett, will perform at halftime of the NBA Rising Stars ceremony on Friday, February 14, also taking place at the United Center. The announcement was made today by the National Basketball Association.
Common is expected to welcome fans with a moving narrative in addition to what basketball means to Chi-Town prior to introducing players from both all-star teams. Chance will perform a medley of his hits alongside some yet-to-be-announced special guests. Chance and Bennett will also serve as this year's "NBA All-Star Ambassadors," and have partnered up with the NBA, the Chicago Bulls and the Chicago Sports Commission to develop community and fan-driven programs.
The 2020 NBA All-Star Game will air live at 8 p.m. EST on TNT Sunday, February 16. The NBA All-Star Celebrity Game will take place a few days prior on February 14 at Wintrust Arena.
In more basketball-related news, the Golden State Warriors were named franchise of the decade across all pro sports teams.