'WSJ Magazine' Selects Tyler, The Creator as 2019's Music Innovator
The cover story touches on Tyler's music, view on masculinity and relentless work ethic.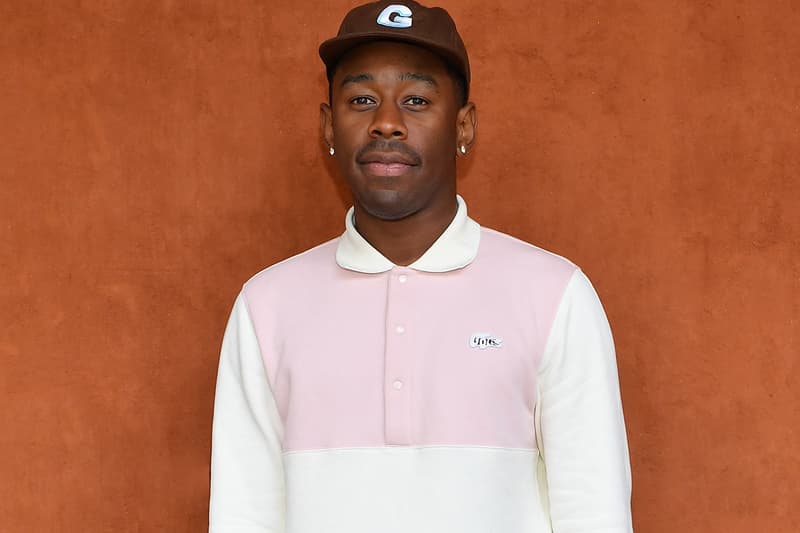 2019 has been a major coup for Tyler, The Creator, who enjoyed a multitude of successes from the launch of his latest record, IGOR, ongoing GOLF le FLEUR* drops (including Converse and Lacoste collabs) and a well-received Camp Flog Gnaw 2019. Capping the creative's year is a nod from WSJ Magazine, which elected Tyler as its 2019's Music Innovator.
"Money is great," says Tyler. "But that's not why I do what I do. Some people's end goal is this and that, whether it's a nice house or whatever, so they work hard and put all this hunger and energy into one thing, music. But once they get that result, they relax. They bust a nut, and now they're chilling. Whereas me, I get off to the music itself, and that's something I can't grasp." This is how Tyler dissects his relentless energy, as he shifts the conversation from his musical inclinations to GOLF le FLEUR* direction — "I met one of the guys who models for Golf Wang in a bookshop," he remarks. "I was like, 'You are gorgeous. I wanna use you in something.'" — with longtime fan Billie Eilish also offering up a few select quotes: "In my mind, I always thought playing Flog Gnaw would mean I'd made it," she professes. "I'll always be grateful to him for making me who I am."
Later in the feature, Tyler names some personal heroes — "Erykah Badu … Pharrell Williams, Dave Chappelle — before breaking down his efforts to consciously demonstrate a growing maturity. "My music got better," he reflects. "I asked myself, 'Why do Kanye and Pharrell and Jay-Z respect me, but the people that respect them don't fuck with my music?' Well, maybe if I stop being funny on the internet, people will focus on my talent." Does that mean he thinks less of his earlier output?
Naturally! Goblin is "trash —- but I don't regret making it." He laughs. "It'll make the overall story sicker when I'm 43 and I own a billion-dollar company, and it's, like, 'Look what I was doing when I was 19. Who would have thought those skate rats who like the color pink would be doing this?'" Speaking of the color pink, Tyler also references his more sophisticated take on masculinity in the feature — "Fuck what everyone thinks. I'm gonna do my thing. I'm gonna put on a wig and moonwalk and wear these suits, and it's gonna be fire." — though, when asked directly about his sexuality, he responds: "I'm Tyler," he says. "My favorite color is kelly green. I love Baduizm, by Erykah Badu. And I'm not anybody's f—ing poster boy."
Visit WSJ Magazine's site to read Tyler's entire feature.
Most recently, Tyler premiered a self-directed video for IGOR standout "I Think."