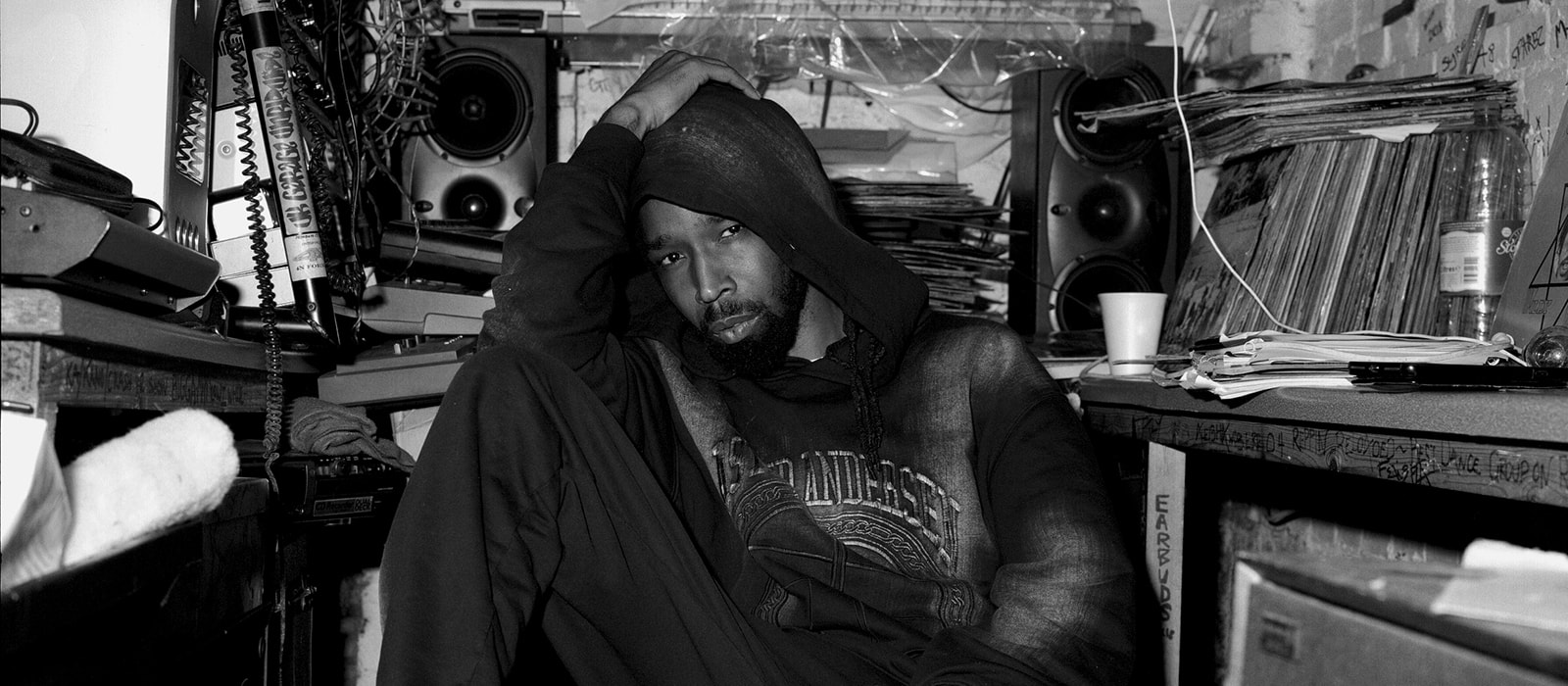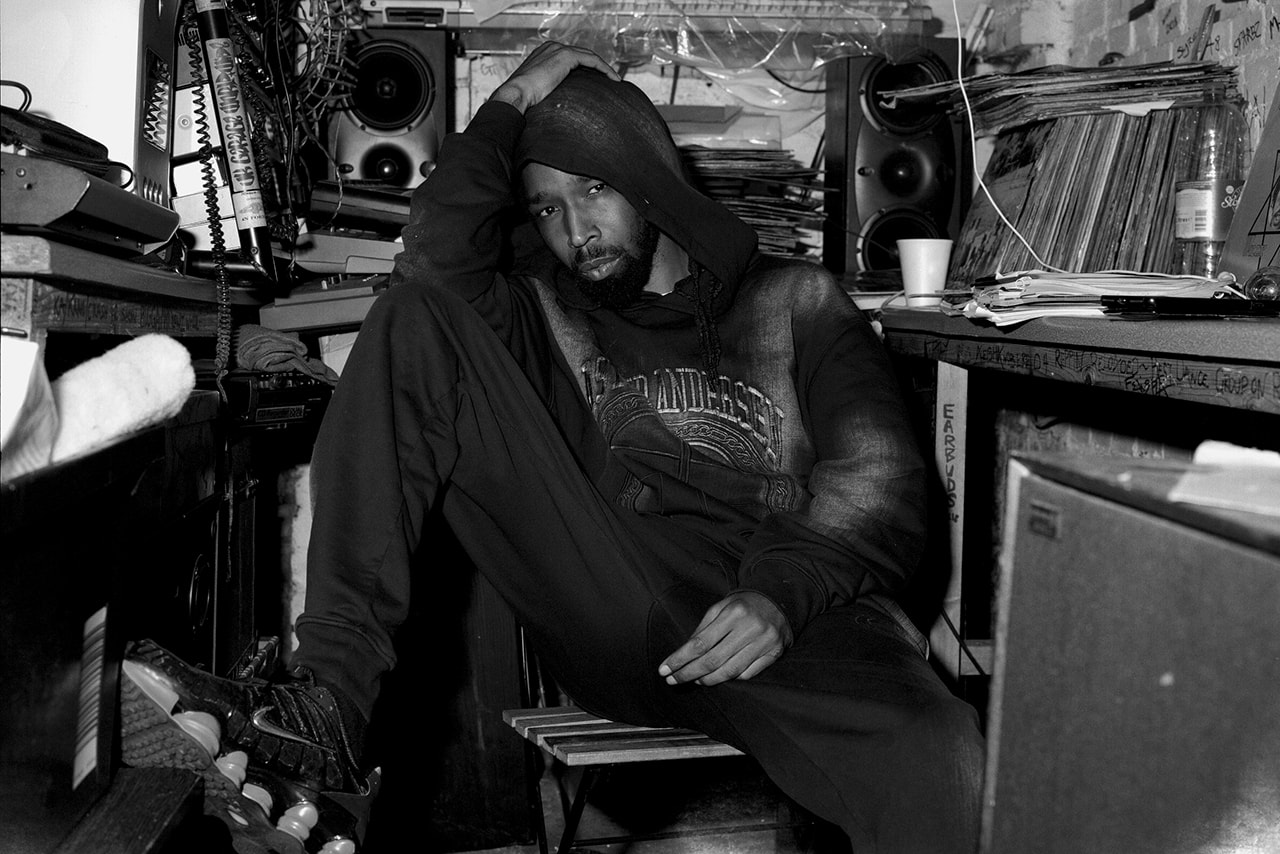 Jammer Wants You to Be Wary of Social Media
Grime's elder statesman discusses online negativity, the new consumption of music and more.
It's rare for someone's basement to attain legendary status, but that's exactly what's happened for Jammer. When HYPEBEAST meets the artist, he takes us on a tour of the surprisingly small space, with most of the makeshift grime museum being too low to stand upright in.
Seeing the lack of space in person makes it easy to understand why Wiley and Kano each needed their own step to take part in their legendary Lord of the Mics battle (the eagle-eyed viewer will also spot a young Skepta in the background). Fifteen years since that battle, the basement is still littered with the signatures of grime's luminaries, displaying the historic importance of the space to the genre. While Jammer is happy to showcase his part in shaping the music scene's past, he's more concerned with its future.
"I've been speaking to Wiley about social media," Jammer says. "Everything is in the phone. The reason music was great for in the first place was bringing people together, letting people share in the emotions." The negative aspects of social media is something the MC has broached in public before and broader research shows that he's right to be wary, with reports linking increased social media usage with depression in young adults.
HYPEBEAST sat down with Jammer to see what he had to say about dwindling attention spans, the shift in music culture and how humanity disappears from online interactions.
HYPEBEAST: Do you worry that online arguments have a tendency to become overblown?
Jammer: Yeah, 100%. Because there's nothing there. It doesn't feel like you're talking to someone. I understand I'm talking to people [online], but people just feel like they're talking to a computer. They can say whatever they want to say to the computer. The biggest problem with it is that it's in the public domain, so people have their ego and they have to prove a point of what was said.
That's really happening a lot in the youth culture at the moment as well. You're seeing even with the school fights, a lot of this stuff is stemming from online trash talk. So I think that as a people we've got a lot to learn about social media in general. Like how to use social media to the betterment of people.
I try now not to use it as much, unless it's for promoting my work or if I want to interact with or support some local artists that I'm working with. But it's hard to take a lot of information from people because you can't focus on what you're actually trying to do.
There's been studies about the negative aspects of social media and how it affects the mind
I've been researching it myself just on social analyzation and personal analyzation, and I realize that sometimes when you're just even spelling a text, with your autocorrect popping up, your brain doesn't get the chance to actually use the parts that it needs to remember these things. And then you just become complacent with things because It dulls your view and your attention span. A lot of the Instagram videos are 60 seconds or 30 seconds. And even with streaming, you can see people's attention spans only stay a short time.
"What's everyone going to be listening to in five years? There's going to be a whole spectrum of music that just disappears into thin air."
You might have artists that spent a day making a song, another artist spent six months making a song. Some might have spent a year making a song. And someone takes 60 seconds to decide whether it's good or bad.
What's the thought process behind [that decision]? Are you even listening to what's being said? Are you checking out the emotions in the songs? That's to do with social media as well, the short span of attention. And what comes with the short span of attention is the lack of work ethic. Everything starts deteriorating with a short attention span.
Do people assume things are easier because of the shorter attention span?
Yeah. Everyone's looking for a quick pop. It's always been that way, isn't it, from the beginning, right? It's like, for someone who always wants to rob a bank or win the lottery. That's human nature. But the kids now can get richer than the kids in 2001, 1999, or the '80s. And the numbers are bigger due to social media, due to networking. People now are 14, 15, 16, 17, 18, becoming millionaires. So with that being a culture now, and a lot of those people being young and having very young attitudes and being like, "F*ck it."
And I'm not saying it's their fault. I'm just saying there's a lot of kids now looking up to those people that have become young and successful and actually take on those attitudes. The difference is that you don't have the money that person has, and even if you do have that money there's only a certain amount of time you're going to last in the game with that attitude, because it's about relationships. It's about building relationships. That's your real asset. That's your real value.
I think it's getting better now because you have things like podcasts where people are sharing their experiences with people and people can learn from that. And I think there's a lot of that happening on Instagram, too. It's not all bad. There's good. There's pros and cons.
Do you want to better meld the physical and online worlds?
Yes, because I'm into the online world, I'm grateful for everything the online world's done for me and how far my name has stretched around the world through online. [But] I've noticed how disconnected the people of London and England are because of it. You're desensitized to everything because you see everything on your phone, so there's no energy towards other things because it's just on your phone.
It's not exciting, because [back in the day] you didn't hear that tune for six months and couldn't get a copy of it, or every time you went to the club you heard it. [Now] there's no buildup. As soon as the artist makes a song, bang, it's on the internet. Bang. If you don't like it, bang, there's another one. And I'm not saying there's nothing wrong with that. I'm not saying it's bad. I'm just saying it's very quick. There's no chance for people to appreciate anything any more.
"We've got a lot to learn about how to use social media for the betterment of people."
That becomes scary. A record would take a year to build. I'm not saying everything should be about how it was back in the day, but [now] a song drops. People like it. It gets big. Everyone rinses it for two months. Then that song is rinsed, and then the person drops another song and then it's on to that song. Those songs that are normally big nowadays, in six months' time people don't want to hear that song. What's everyone going to be listening to in five years? There's going to be a whole spectrum of music that just disappears into thin air. If you're on that thing you've just got to keep feeding the beast for it to take over.
We do music to be innovative, to change things for the better. And make this a better place for artists that didn't have the setups that we had.
Is imparting this knowledge what you're trying to do with the younger MC's you're working with?
My knowledge could take someone further than it even took me, you know? I think there's not a lot of people trying to share that because they ain't got time or they're just trying to get that next thing.
The artists just call me and ask me, "What do you think about this contract?" and I'll be like, "Yeah, man, you've got to put that clause." Whereas before they might have just signed that not knowing, might have been just getting 80% of their publishing taken away. I just think these things now are more important, because I've seen it [happen a lot]. It's been repetitive, a cycle, watching people work, make crazy art, and then somebody else benefits.
Jammer's latest project, Black Russian, is out now.