Stormzy Reveals Tracklist, Artwork & Release Date for New Album 'Heavy Is The Head'
The follow-up to his acclaimed debut LP.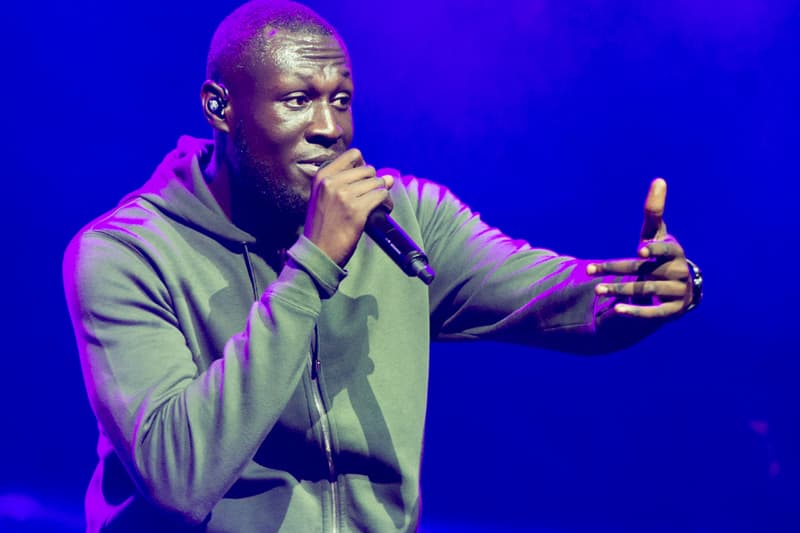 Two months after the debut of his "Wiley Flow" single, Stormzy is formally revealing plans for his next major full-length release. Dubbed Heavy Is The Head, the UK superstar's forthcoming LP will serve as his second overall studio album and the follow-up to 2017's Gang Signs & Prayer. Heavy Is The Head will deliver 16 new tracks to listeners, including previously'released cuts such as "Crown" and collaborations with Ed Sheeran, Burna Boy, H.E.R., Headie One, Tiana Major9, YEBBA and Aitch.
"I know I'm the product of bare injustice. There are so many iconic, legendary, more influential grime songs that are never going to sell as much records as I've sold," Stormzy shared with author Reni Eddo-Lodge last month, opening up about his place in grime's narrative for a TIME "New Generation Leaders" cover-story. "This is why I'm always so thankful for being in the position I am. I feel like all those artists or public figures or celebrities who went through that, had to go through that … they didn't have the luxury of being free with their music, and they had to bite that bullet for me. So I love and respect all those people, for all their decisions."
You can take a look at the tracklist and artwork for Stormzy's sophomore album Heavy Is The Head below, while the project itself will hit streaming services and similar platforms on December 13 via #MERKY/Atlantic Records.
For more, check out our coverage of Stormzy's #Merky Books pop-up experience.
Stormzy – Heavy Is The Head (Tracklist)

1. Big Michael
2. Audacity (feat. Headie One)
3. Crown
4. Rainfall (feat. Tiana Major9)
5. Rachael's Little Brother
6. Handsome
7. Do Better
8. Don't Forget to Breathe (feat. YEBBA) (Interlude)
9. One Second (feat. H.E.R.)
10. Pop Boy (feat. Aitch)
11. Own It (feat. Ed Sheeran & Burna Boy)
12. Wiley Flow
13. Bronze
14. Superheroes
15. Lessons
16. Vossi Bop