Prada Becomes First Luxury Brand to Sign Loan Tied With Sustainability Conditions
Interest rates will vary depending on Prada's ability to meet predetermined goals.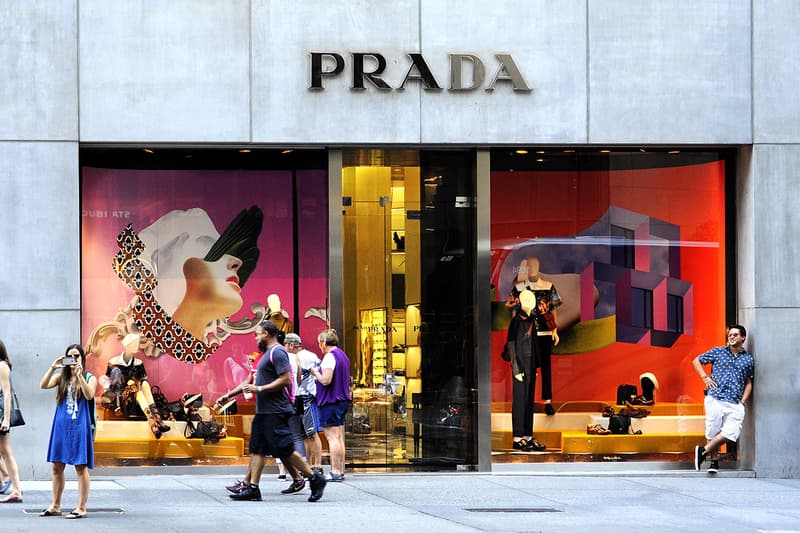 Prada has just signed a new £42.9 million GBP loan (approximately $55 million USD) with French banking group Crédit Agricole, becoming the first luxury brand to obtain a loan with sustainability-related conditions. In particular, the interest rates of the loan will be adjusted annually depending on Prada's ability to meet predetermined social and environmental goals agreed upon by both parties.
The current five-year loan focuses on three specific targets. The first relates to Prada's physical stores: there must be a certain amount of stores that are certified either gold or platinum by the green-building rating system Leadership in Energy and Environmental Design, which takes into account the construction of a building, its management, and the number of resources it consumes or waste it produces. Secondly, Prada will have to increase its training hours for its employees. Finally, the third goal reinforces the luxury brand's pledge to reduce and phase out the use of virgin nylon by 2021, instead moving to Econyl, a recyclable yarn made from upcycled plastic waste.
According to Prada's Chief Financial Officer Alessandra Cozzani, "this transaction demonstrates that sustainability is a key element for the development of the Prada Group, increasingly integrated into our strategy."
For more fashion news, Diamond Supply Co. is launching a 23-piece Keith Haring collection.