Migos Win in "Walk It Talk It" Copyright Infringement Lawsuit
The decision notes the only similarities are the lyrics "walk it like I talk it."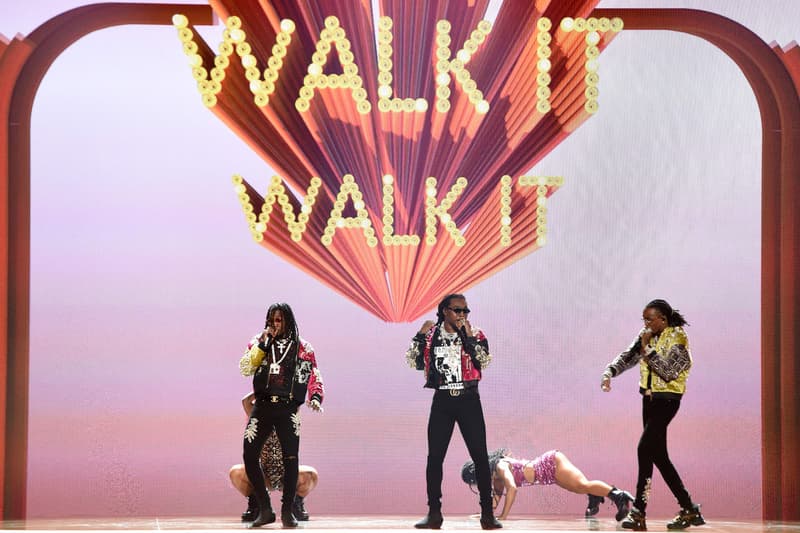 Last year, Migos' 2018 hit "Walk It Talk It" came under scrutiny from Leander Pickett, known as M.O.S., alleging in a lawsuit that the trap three-piece had infringed on his 2008 record "Walk It Like I Talk It." On Tuesday, U.S. District Court Judge Analisa Torres ruled that the song did not commit copyright infringement, Billboard reports.
"The only meaningful similarity between Plaintiff's Work and Defendant's Work is that the lyrics 'walk it like I talk it' form each song's chorus or hook," the statement read. "Having carefully listened to the two songs, the Court concludes that the similarity between the two works concerns only 'unprotectable elements' of Plaintiff's Work."
Torres also noted that Pickett failed to register a copyright for his 2008 track before filing the lawsuit, which is a requirement for any copyright complaint to move forward. However, Pickett's legal team is currently exploring options to appeal the ruling.
For more music news, Kodak Black has been sentenced to four years in prison.