Streetsnaps: Jacob J. Keller
The Bare Knuckles co-founder and part-time YouTuber underlines his passion for craftsmanship.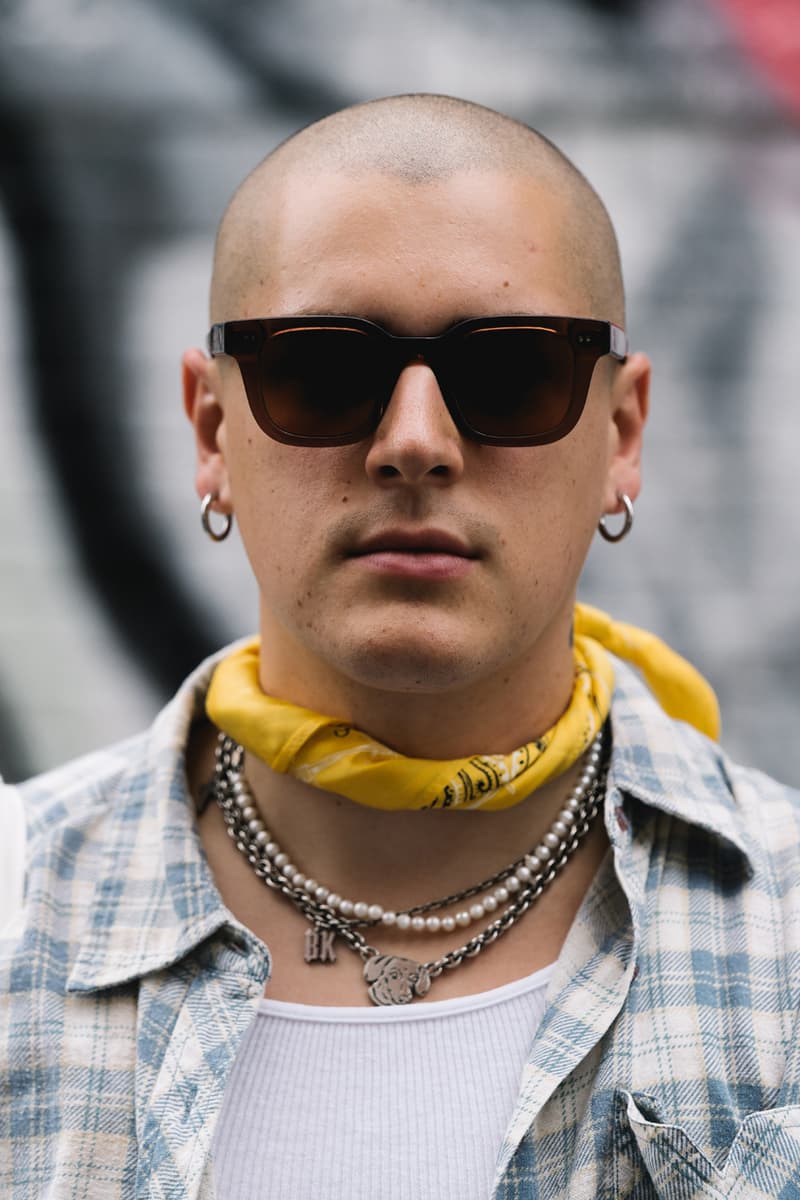 1 of 3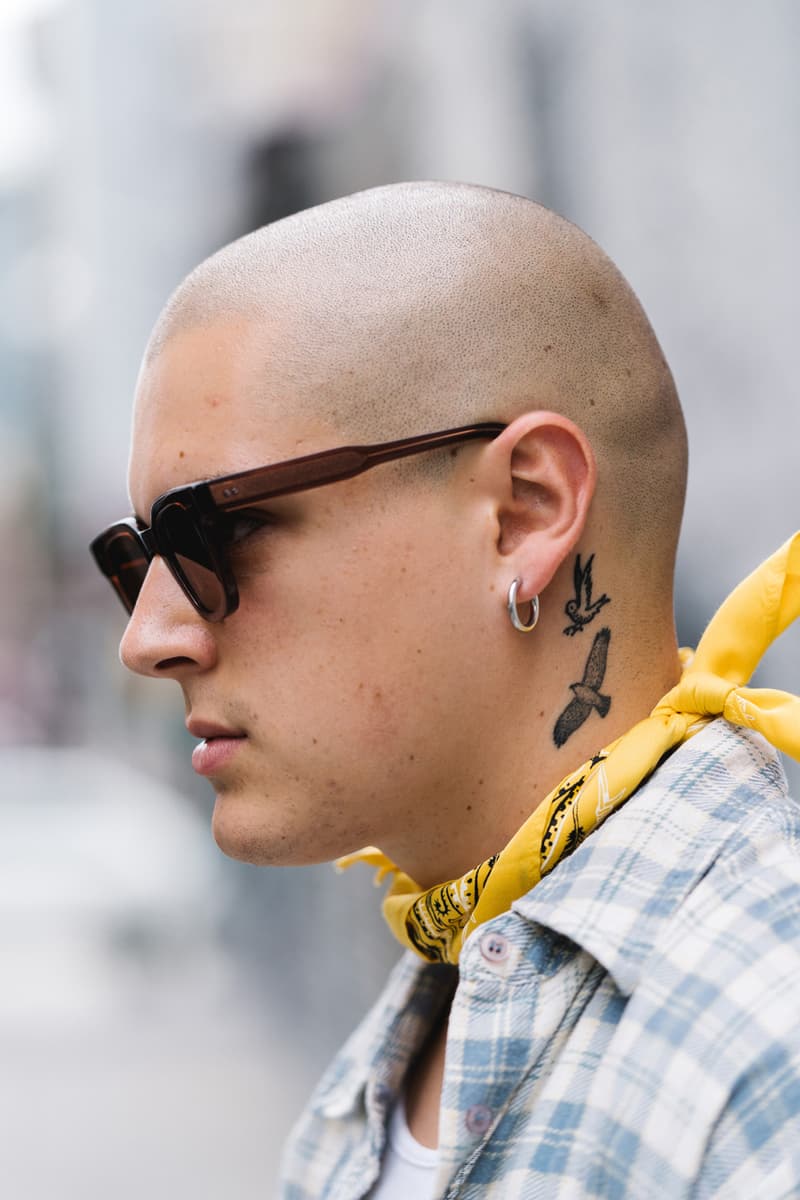 2 of 3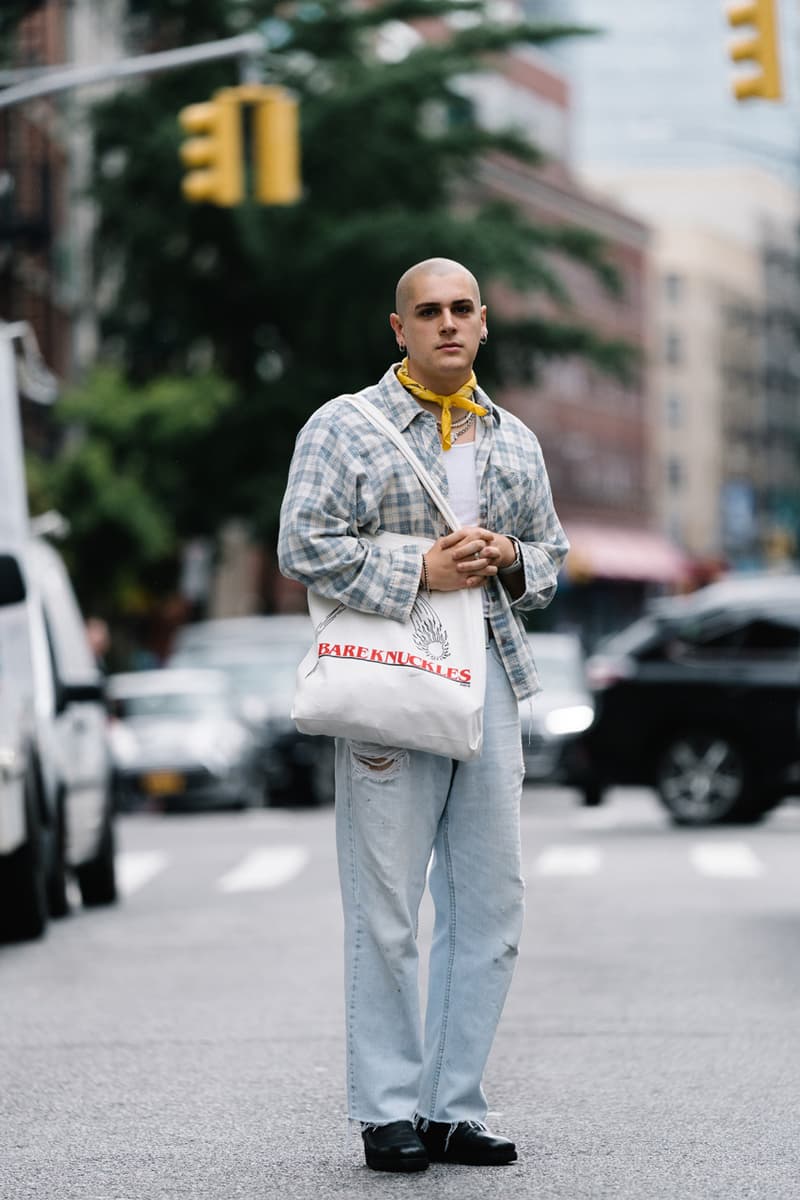 3 of 3
Streetsnaps: Jacob J. Keller
The Bare Knuckles co-founder and part-time YouTuber underlines his passion for craftsmanship.
There's a specific sect of menswear aficionados that need no introduction to Jacob J. Keller, the Portland-based co-founder of Bare Knuckles and Always Fresh Apparel, a YouTube channel with over 150,000 subscribers. Keller began uploading videos in 2012, garnering a following thanks to his earnest love of snapbacks, sneakers and thrifted clothing. By 2013, Keller was hosting Sit Down Sundays with thousands of fans; two years later he became a manager and buyer for local MACHUS, a boutique he introduced to his audience via YouTube, and began working with Jordan Brand.
Another couple of years down the line, Keller and Cole McBride founded Bare Knuckles. The clothing brand is currently Keller's primary project, though he dabbles in various creative endeavors that include styling and art direction. Unsurprisingly, as Keller's taste matured, so too did his personal style. Gone are the snapbacks, jogger pants and Flyknit Racers, replaced by lived-in chore coats, leather boots and subverted Americana staples; not too far removed from fellow young West Coast designers, like Keller's friend, Reese Cooper.
When HYPEBEAST catches up with Keller, he's wearing a variation of his daily uniform. The priciest piece of clothing? "These Guidi 788z horse backzip boots — I don't eat meat so I'm trying to move towards clothing that isn't leather, but these are a little too good to pass up," Keller explains. Meanwhile, the rest of his items are all thrifted. "Some vintage Levi's 550 or 505, I don't remember. They had a bunch of rips when I got 'em, and I was too lazy to see the tailor so I just put safety pins on the thigh. Hanes rib tank. Vintage brown leather belt from our vintage site, HELLMART.
"I got this shirt at the Goodwill bins where you basically just pay per weight, instead of per item. It's technically women's, because of where the buttons are, but I've never seen a color quite like this. I chopped it a little shorter, cuz it was a little long. Gotta do everything to elongate the legs," he laughs. "Oh, the Apple Watch! We are about the tech. I mean, a Rollie's fine and all, but can you make a phone call on your wrist? I don't think so."
The onus of founding Bare Knuckles was Keller's developing stylistic taste. "Bare Knuckles started from us, basically, just making clothes that we wanted to wear. It started off with jeans with a higher rise, which we couldn't find, then we developed a full collection," he recalls. "[The upcoming] Collection Four has some great pieces; a padded shirt-jacket lined with Primaloft, these great new jeans and alpaca wool cardigans — it's gonna be crazy — the best crewneck fit in the world. We like to make crazy shit, but add a little bit of simplicity to it."
Indeed, Keller is passionate about his product, and he's passionate about the people that wear Bare Knuckles. "It's really important to consider how often you'll wear a piece," he explains. "That's what Bare Knuckles is all about. None of our stuff is super crazy. We pride ourselves on clothes you can wear every day. Like, some guy just DM'd me the other day about a tiny crotch blowout on one of our jeans he'd been wearing every day for a year, and the pictures he sent me were just insane, like the fading and wear, like yes! That's what we're trying to make! So yes, he spent like $240 USD on those jeans, but he's worn them every single day."
Bare Knuckles has garnered a strong following in its young lifespan, which Keller doesn't take for granted. However, there's a lingering frustration built up from armchair commenters that whinge about price points. "Yeah, you could buy a Carhartt [jacket] to mimic our clothes, but you're not gonna get a Raccagni zipper, satin lining, oil washes… I don't expect anyone to drop $2,000 USD per collection," Keller underlines. "I mean, I'd rather have that one piece that costs $500 USD that I wear five times a week than four pieces that add up to the same price that I wear [occasionally].
"You definitely have to buy within your means, but understand where these prices are coming from," Keller implores. "I don't like when people immediately diss or hate without understanding: the fabric's made in USA, we're making it in the USA, we're paying our workers above minimum wage. I mean, I feel more confident when I'm wearing something that I know was made ethically. It's a peace of mind thing. Like, what you eat, how you wake up in the morning, if you exercise — you do all these things to stay in a good state of mind and I think clothing is just a natural extension of that."
Now that Keller is producing a product that he takes demonstrative pride in, is there a chance he'll revive Always Fresh Apparel to showcase the new goods? "I still do YouTube videos sometimes," laughs Keller. "I did one [recently] when I saw one of my videos pop up in my recommended [videos], and it brought up these fond memories." It's not all rose-tinted glasses though.
"Sure, it can suck. I'll feel like if I don't post a picture of my outfit, as opposed to what book I'm reading or what I'm doing, then no one cares," considers Keller. "'Oh, I have to give the people what they want to see.' That's the reason I took a break, I didn't enjoy it any more. But recently I came to terms with it, like, this is what the people want. Though now I think it's important to have [confidence in] the content you create and post. There's a lot of people killing it now too, like people who said they started a channel because of me. That's crazy!"
Bare Knuckles' fourth collection drops on Bare Knuckles' website November 24 at 12 p.m. PST.