HYT Drops Limited-Edition High-Vis SOONOW Timepiece Collection
Featuring a fluid-filled skull to tell time.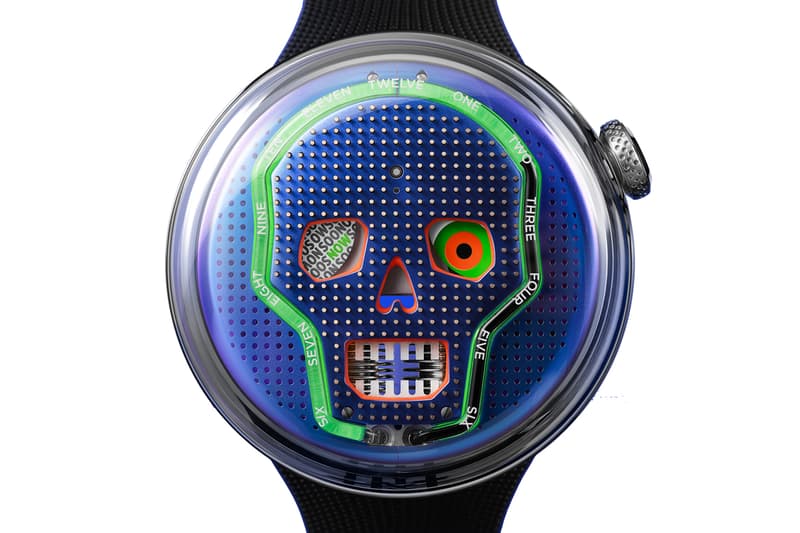 1 of 2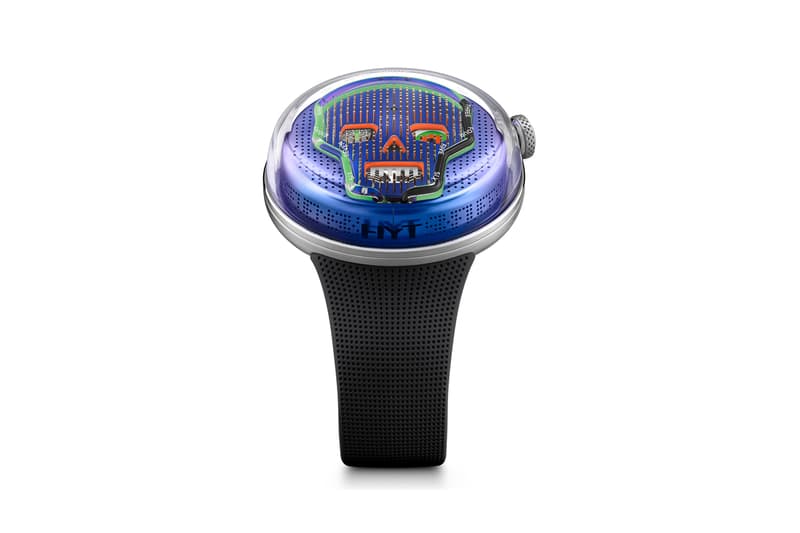 2 of 2
Avant-garde watchmaker HYT, once again, evades typical design principals of watchmaking with its new, limited-edition SOONOW collection. Beyond its atypical and distinct presentation, featuring a neon skull motif that serves to tell the time, the SOONOW Drop One also offers a comment on the flowing and passing of time.
Limited to just five pieces, the SOONOW's name is a portmanteau of the words soon and now, a reminder that the past becomes the present quicker than we realize. This message is amplified through the timepiece's design and technical intricacies, most notably the skull under a domed sapphire crystal. The watch displays the hours using two fluids that flow through its skull-shaped capillary using a technology proprietary to HYT, simultaneously implying that time, too, is fluid. A colored fluid represents moments yet to come while a transparent fluid, made neon through an underlying luminescent rail, illustrates time elapsed. These liquids come together to form the now.
The skull's facial features are also a reminder of how fleeting moments are, with one eye presenting the passing of seconds and the other showcasing the power reserve — both outlined in lacquered neon orange. A blue-purple anodized titanium dial and 313 18-karat gold pins round out the SOONOW Drop One. As a whole, the timepiece employs HYT's signature out-of-the-box ethos to remind the wearer to seize the moment.
The HYT SOONOW Drop One is available now on HYT's website.