Futura Preps Limited FL-003 '39MEG' Sculpture in Japanese Bronze Kurotani
Crafted in Japan for unmatched quality.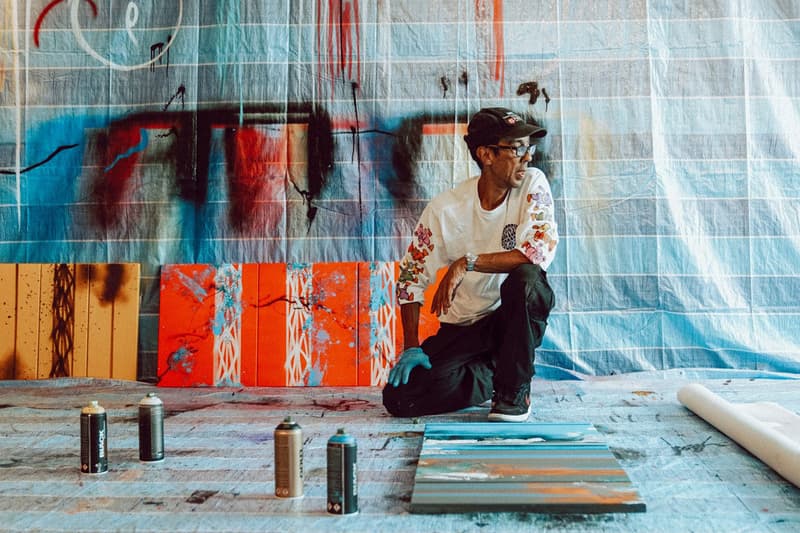 Those who attend the opening of Futura's "Generation Z" exhibit in Harajuku have even more to look forward to than the distinctive art and collaborative NEIGHBORHOOD incense chamber. Tokyo's Mass Gallery has announced another set of exclusive collectibles set to debut at the exhibit, tapping artisan metalworks company Kurotani for a set of handmade bronze sculptures.
Two makeups of the FL-003 '39MEG' sculpture are on hand, meticulously cast from stunning Japanese bronze. Offered in both black and white, the figures are limited to a 50-piece run, split between the two colors. Like the recent FL-001 'Pointman' sculpture, the new 30-cm (approximately 11.8-inch) '39MEG' isn't situated on a base, highlighting the character's pristine craftsmanship and whimsical shape.
The Mass Gallery in Harajuku will launch Futura's "Generation Z" exhibition on November 16, where attendees will have an opportunity to purchase the limited collectibles.
UNDERCOVER designer Jun Takahashi designed the flyer for Futura's latest exhibition, precluding the pair's partnership on the cover of HYPEBEAST Magazine Issue 27