Emily Bode Lends Antiqued Touch to Patchwork Pillow Collection
The designer has launched a capsule with e-commerce site Maiden Name.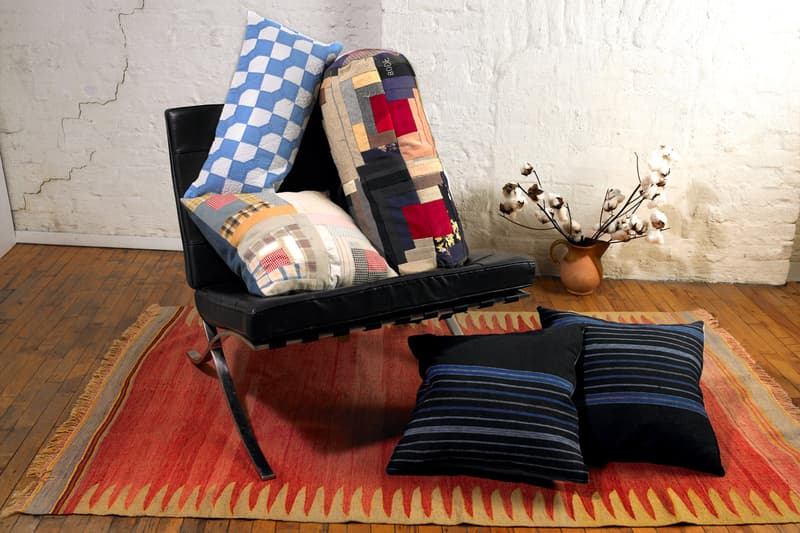 1 of 3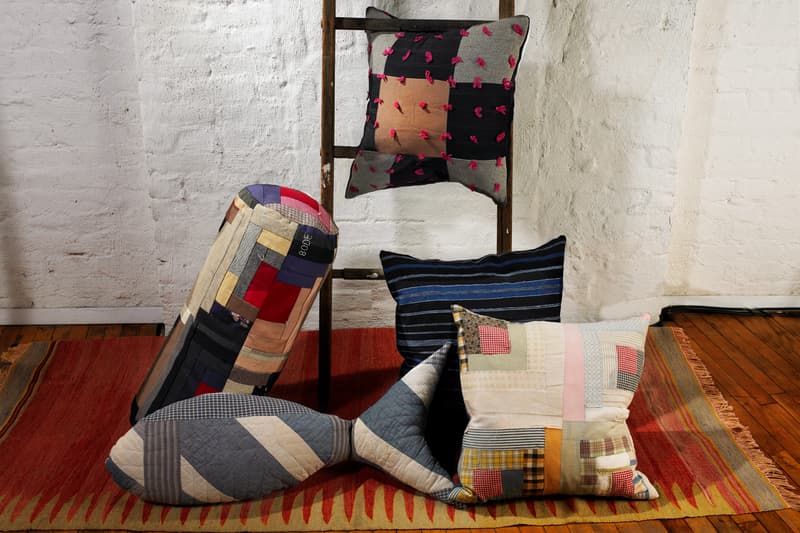 2 of 3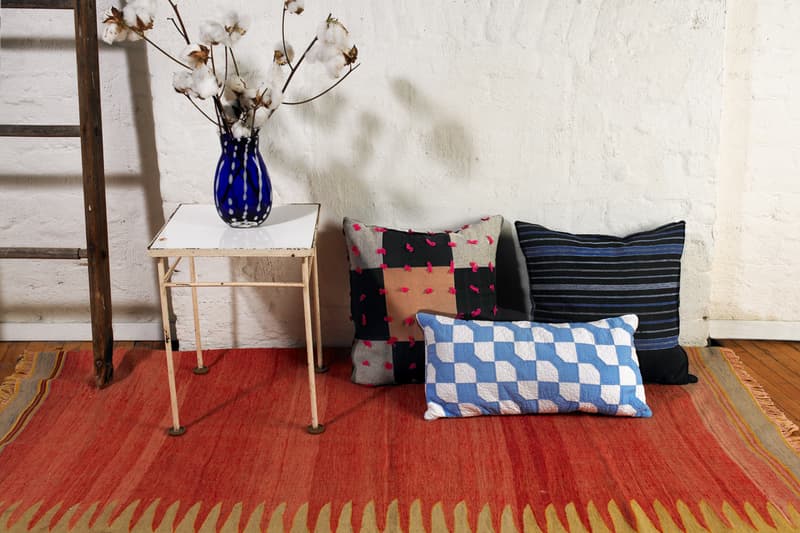 3 of 3
The eye-catching craftsmanship of Emily Bode's work doesn't stop at her ready-to-wear collections, as the designer has just launched an assortment of patchwork pillows on new e-commerce site Maiden Name. Bode translates her knack for quilting and using antique materials seamlessly into her home decor options, producing seven one-of-a-kind styles that were tailor-made in New York.
The designer worked with various quilted pieces to create her pillows, spanning textiles from the 1930s and 1940s, alongside classic chambray and log cabin patterns. Each item is visibly stitched together on the surface, lending a textural hand-feel and an array of colorblocked designs. Bode also took care to work with a variety of silhouettes for the range, offering up traditional boxy versions and even a fish-shaped edition to round out the selection with a quirkier option.
"We love Bode's conscientious approach to design. You get an immediate sense of history, and of genuine care," said David Lê and Alix Freireich, co-founders of Maiden Name. "That sensibility speaks directly to what we're trying to do with Maiden Name," they said of the fledgling company, which is described as a retail concept that will present seasonal collections in an "interdisciplinary group show" format.
For starters, customers can browse pieces from Emily Bode alongside designers and artists such as Paul Arnhold and Eric Oglander. Visit Maiden Name's webstore to see more, where Bode's pillow collection is available now from $198 USD to $449 USD.
For more home decor updates, catch up on 15 of the season's best candles to freshen up any space.