Disney+ to Fix 'The Simpsons' Aspect Ratio Following Fan Complaints (UPDATE)
Plus, the streaming service has officially put an end to Simpsons World.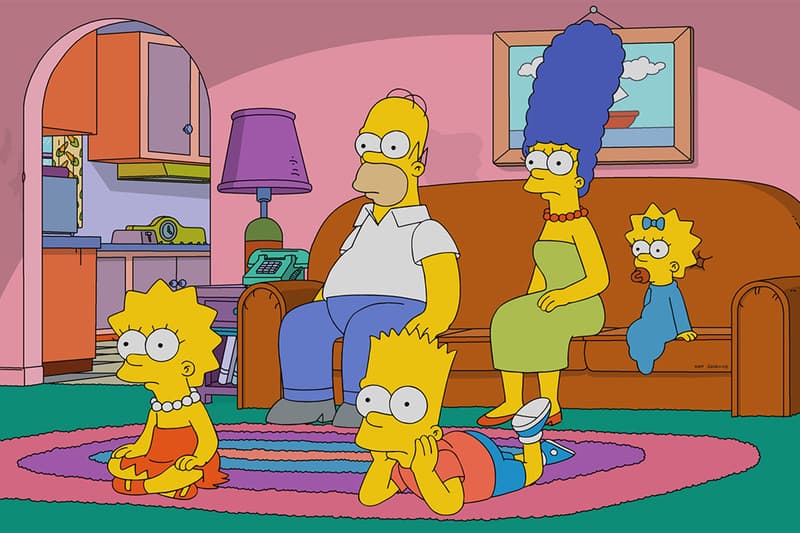 UPDATE (November 17, 2019): Earlier this week, The Simpsons fans (and even ex-Simpsons writer Bill Oakley) took to Twitter to vent frustrations that Disney+ has been using a 16:9 aspect ratio to stream early The Simpsons episodes instead of the show's original 4:3 aspect ratio. In a recent statement reported by The Verge, Disney+ addressed the issue and announced plans to amend the ratio early next year.
"We presented 'The Simpsons' in 16:9 aspect ratio at launch in order to guarantee visual quality and consistency across all 30 seasons. Over time, Disney+ will roll out new features and additional viewing options. As part of this, in early 2020, Disney+ will make the first 19 seasons (and some episodes from Season 20) of "The Simpsons" available in their original 4:3 aspect ratio, giving subscribers a choice of how they prefer to view the popular series."
Fans will be forced to watch the entirety of The Simpsons in a 16:9 widescreen format for now, as Engadget has reported that Simpsons World, a popular streaming site used to watch the show, has abruptly shut down based on Disney+'s exclusive streaming rights.
i concur

— BILL OAKLEY (@thatbilloakley) November 12, 2019
---
ORIGINAL STORY (November 12, 2019): One of the main draws of Disney's content streaming service Disney+ is that it exclusively offers all 30 seasons of The Simpsons. Unfortunately, however, Disney+ users have noticed that the platform is currently streaming the iconic animated comedy at a 16:9 ratio as opposed to its typical 4:3 aspect ratio. Essentially the frames are cropped and appear a bit blurry. As a result, many of the visual cues that take place on the edges of frames are now out of the picture, leaving viewers out of the loop on many of the subtle gags The Simpsons is best known for.
The Verge points out that when The Simpsons first aired in 1989, it was shown in a 4:3 aspect ratio, but it switched over to a 16:9 aspect ratio in 2009. Fox's FXX network allowed users to stream early Simpsons episodes in 4:3 format, but it looks like Disney+ didn't get the memo on this one.
Disney+ launched earlier today, and it has already received a lot of flack for the "unable to connect" errors many users have been experiencing.
Not only are the classic Simpsons episodes on Disney+ awkwardly cropped, but they're stretched in a lot of places too. Bart's head looks 4 inches wider here: pic.twitter.com/fCpmTPasGj

— Tristan Cooper (@TristanACooper) November 12, 2019