Jay-Z and Iconix Officially End Ongoing Legal Battles
Centered around Roc Nation-branded baseball caps.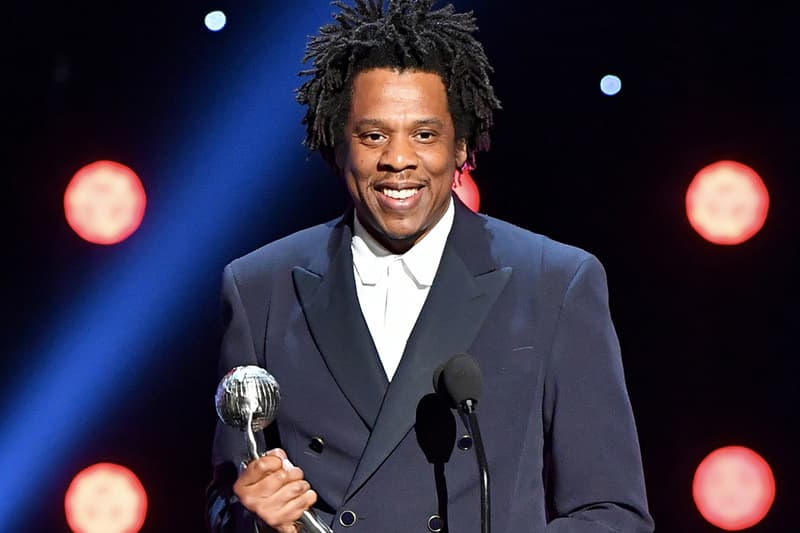 For the past couple of years, Jay-Z has been intertwined in ongoing legal issues with Iconix Brand Group Inc., mainly for a lawsuit filed against Jay-Z's Roc Nation and Major League Baseball Properties for creating Roc Nation-branded baseball caps. Iconix claimed that Roc Nation's caps were infringing on its 2007 licensing agreement that allowed Iconix exclusive rights to manufacture and sell specific Rocawear products.
Originally, Iconix argued that "[Jay-Z] and his various companies … have deliberately undermined a series of agreements, after receiving millions in substantial compensation from Plaintiffs, by continuing to use and exploit in business the very property already conveyed to Iconix and Studio IP by contract," referring to the baseball caps. Jay-Z argued that the licensing deal didn't allow Iconix to use the Roc Nation name.
According to The Fashion Law, Iconix announced that both sides have reached a settlement and have decided to drop all claims. Iconix has also agreed to sell some of its rights to Rocawear back to Roc Nation for the price of $15 million USD.
The recent settlement ends the baseball cap debacle, and it also puts to bed a series of other legal arguments connected with the lawsuit, including Jay-Z stating that the American Arbitration Association failed to include a reasonable number of African-American arbitrators, which the celebrity claimed broke New York State law. He also claimed Iconix inflated its financials to receive a better outcome in the lawsuit. Either way, the case is now closed.
Elsewhere in business, Farfetch's stock has surged after announcing strong fourth quarter expectations.