Disney+ Experiencing 'Unable to Connect' Errors on Launch Day
Meanwhile, Apple TV+'s head of scripted and unscripted shows left the company.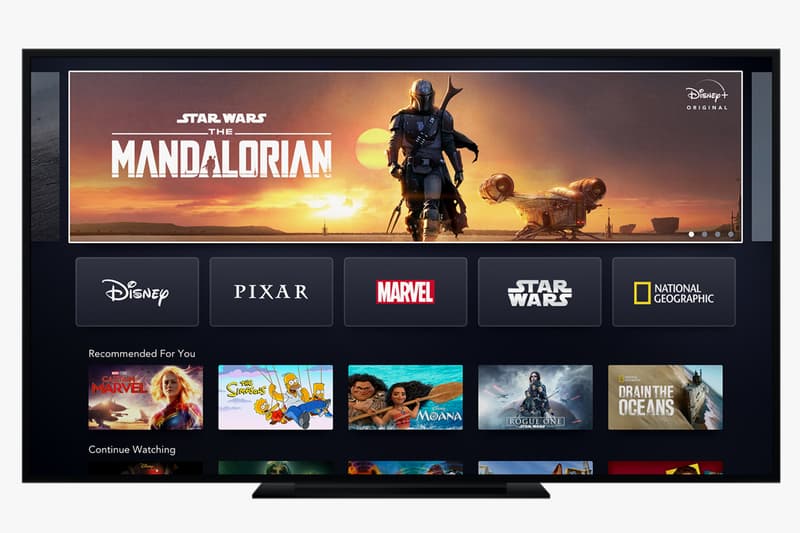 Disney +, despite a previous test in the Netherlands to subvert such a case, is suffering "unable to connect" errors for some users during the streaming service's official launch. Although not everyone is affected, numerous reports from Twitter and other social media platforms show widespread connectivity issues.
Disney Streaming Services has teams monitoring the Disney+ launch 24/7, and as such, have top service employees currently addressing the situation. In preparation for its launch in the United States, testing was done during The Netherlands launch to subvert high-pressure streaming traffic issues and looked to platforms like HBO Now (Game of Thrones) and ESPN+'s UFC traffic as proof of preparedness. "We are ready," Michael Paull, president of Disney Streaming Services, said earlier this year. "We're spending a lot of time planning for this launch."
Meanwhile, in unrelated news to the connection issues, it has just been announced that the head of current scripted programming and unscripted content for Apple TV+, Kim Rozenfeld, has left the company during the platform's launch this month. Although details are scarce, Deadline reports Rozenfeld previously signed a first-look deal with Apple for his production company, Half Full Studios.
Deadline's report didn't expound on the circumstances behind Rozenfeld's departure, but it did say that he signed a first-look deal with Apple for his production company, Half Full Studios. Rozenfeld was one of the first people previous Sony TV heads Zack Van Amburg and Jamie Erlicht went to after they went to hire. For Tozenfeld to leave must mean there's been a shift in the division following the streaming service's launch earlier this month.
In other entertainment news, the all-new Sonic the Hedgehog trailer showcases the redesigned character.
The demand for #DisneyPlus has exceeded our highest expectations. We are so pleased you're excited to watch all your favorites and are working quickly to resolve any current issues. We appreciate your patience.

— Disney+ (@disneyplus) November 12, 2019